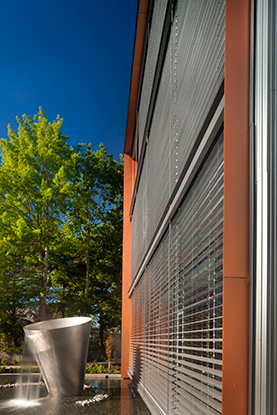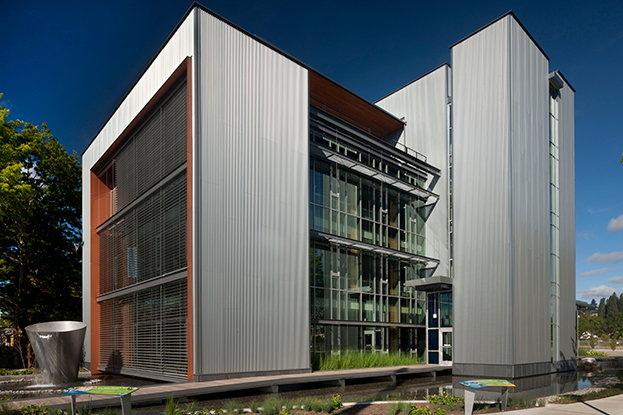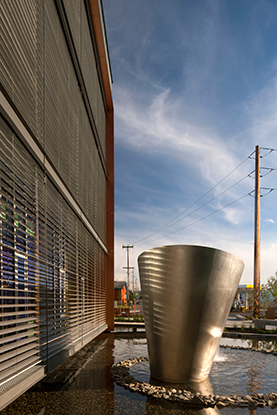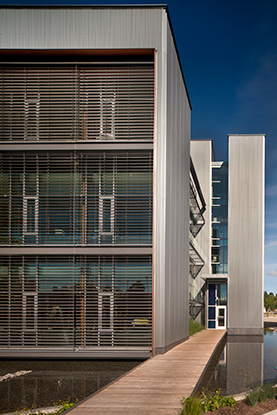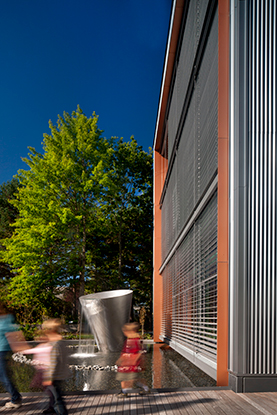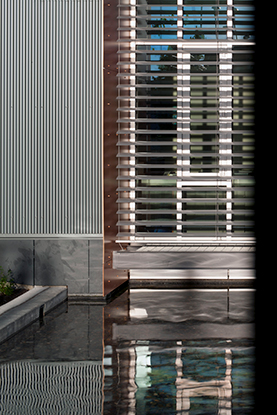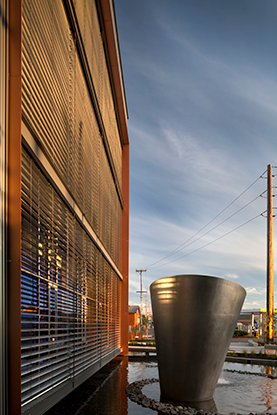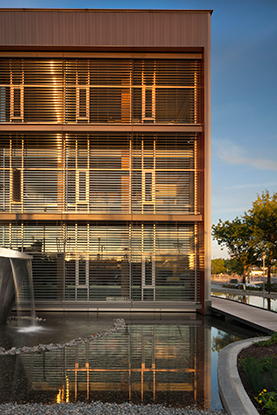 LOTT Clean Water Alliance
Location:
Olympia, WA, United States
Architect/Specifier:
Miller Hull
Featured Products:
Automated Exterior Venetian Blinds
LOTT Clean Water Alliance is a custom-engineered project. Please contact the Regional Sales Manager in your area for additional product details.

The LOTT Water Alliance Center in Olympia, WA is a $13.5-million, 32,500-square-foot, LEED Platinum certified facility, designed by Miller Hull Partnership of Seattle. This innovative facility treats wastewater for more than 85,000 residents that live in Lacey, Olympia, Turnwater, and Thurston counties ("LOTT"). The LOTT Alliance Regional Services Center not only treats water, but harvests energy from the water treatment process, and educates the public on water conservation. Reclaimed or "treated" water is returned to the community to use for irrigation as well as industrial and manufacturing use.

This project was a winner of the 2010 AIA Committee on the Environment (COTE) Awards, which honors excellence in sustainable design.

The Challenge
Miller Hull had the mission of creating a new four-story regional services facility to house administrative offices, an emergency operations center, boardroom, and an education center that would complement its surroundings.

The team aimed to design a facility that would actively engage the public, setting it apart from traditional wastewater treatment plants that are separated from their communities. The architectural team was looking for shading solutions to meet multiple needs: 1) to control daylight entering the workspace on the western elevation of the building, and 2) to manage thermal heat gain on the southern elevation while maintaining outward visibility.

The Solution
Hunter Douglas Architectural provided automated Exterior Aluminum Blinds to meet the daylighting goals of the project.

The exterior and interior shades are motorized with a sophisticated control system that tracks the sun and have scheduling capabilities. Each blind installed in the facility has sun sensors integrated into the product to manage daylight and solar heat gain. When the sunlight goes below a certain level, the blinds are retracted to provide greater visibility.

The 150 mm exterior shades cover the whole window opening to minimize solar heat gain, reducing the need for air conditioning. The 80 mm interior shades allow the light to enter deeper into the space, providing gradient lighting and reducing the need for artificial lighting. The shading applications, along with several other sustainable elements of the project, will result in an overall energy reduction of 50% over typical buildings, and significant cost savings over the facility's lifetime.
Please select desired state.
Thank you for your information. We will be in touch with you shortly.
There was an issue with saving your request, please try again.