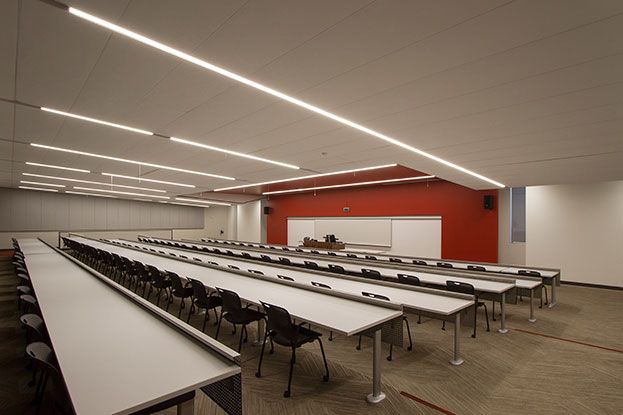 ©TAUBE PHOTOGRAPHY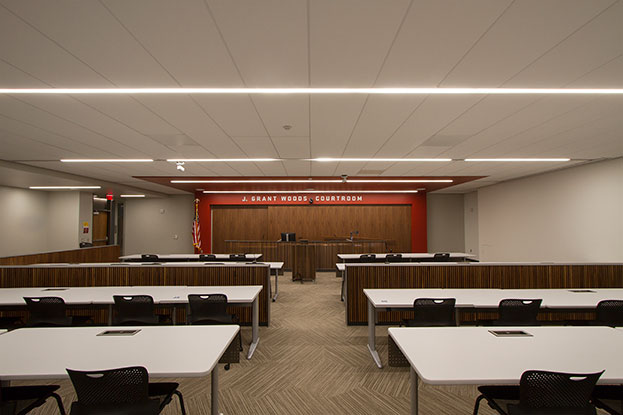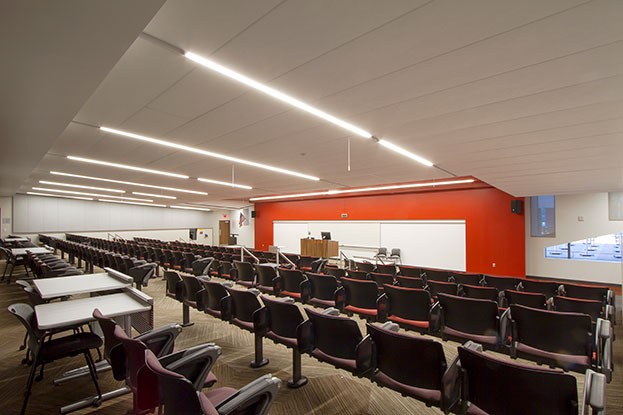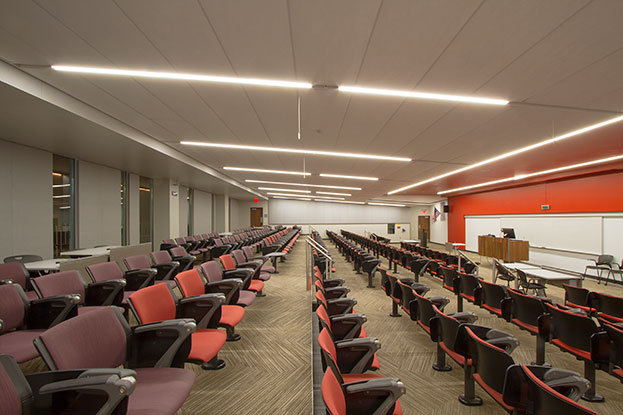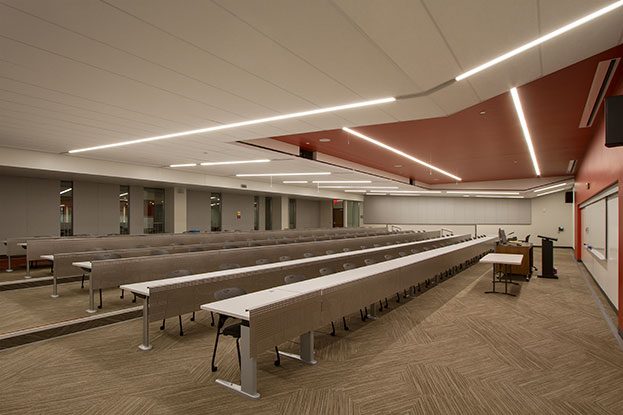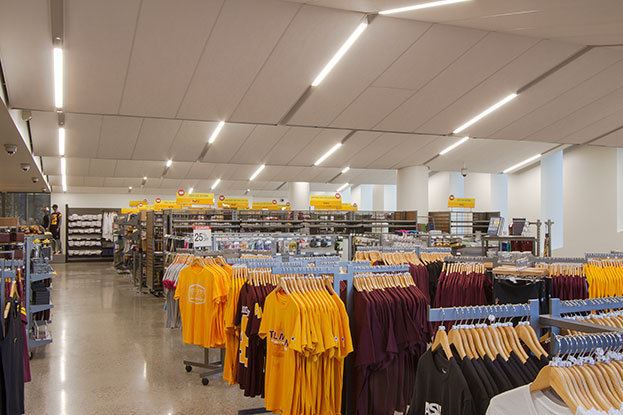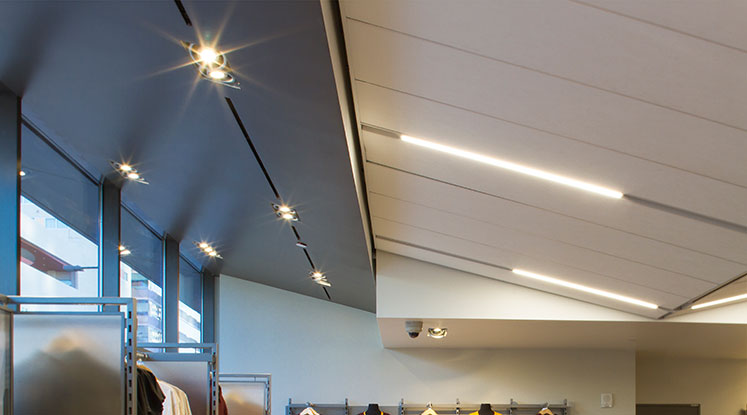 Sandra Day O'Connor College of Law - ASU
Location:
Phoenix, AZ, United States
Architect/Specifier:
Ennead Architects and Jones Studios
The Built Learning Environment: Hunter Douglas Architectural ceiling system provides clean aesthetic, improved lighting and reduced acoustical interference for Arizona State University Beus Center for Law and Society

Setting the Stage
University officials chose the resurgent urban landscape of Phoenix, Arizona, as the new location of the six-story Beus Center for Law and Society, housing Arizona State University's Sandra Day O'Connor College of Law. The downtown facility easily connects students and faculty to the legal community, and provides the public with access to educational resources and event space. Interior finishes represented a core component of the overall design and Hunter Douglas Architectural was chosen to provide a custom version of its Techstyle® Ceilings.

Tomas Rossant of Ennead Architects and Brian Farling of Jones Studio designed the new building. DPR Construction served as the general contractor. Ceiling contractor Barrett-Homes Contractors handled ceiling installation. From the initial planning phase, the design and construction team sought to create a facility that took advantage of daylight to physically reinforce the University's commitment to a vibrant urban realm.

Accepting the Challenge
To bring design goals to fruition, the architects envisioned sloped ceilings and large-scale acoustical panels, which would also minimize the grid appearance that often accompanies acoustical tile systems. However, no existing acoustical ceiling product met the large-scale design needs. Working with the design and installation team, Hunter Douglas Architectural developed a custom prototype 2' by 12' lay-in tile for a 9/16" wide t-grid.

The angles of the sloped ceilings made Building Information Model (BIM) a requirement for trade coordinating. To keep the project flowing smoothly, the team at Hunter Douglas provided a model for the architects and contractors to incorporate into the BIM. The ceilings also contained chilled beams for added cooling, requiring the team to find an installation solution for 400 pound water-filled beams.

Customized, Not Compromised
Every material and design element of the building was selected with specific intention. Arizona State University's College of Law now features approximately 140,000 square feet of customized ceilings, 20,000 square feet of metal ceilings, and 18,000 square feet of wood panels, wrapping from ceiling to wall in many areas. The 268,000-square-foot building is targeting LEED® Gold certification and boasts an LED lighting system.

"The ceiling systems provide a very clean look, which is consistent with the level of finish on the building," said Austin King, DPR Construction. "The building has received very positive feedback from everyone who visits – from students and parents, to lawyers, judges, architects and contractors. My favorite response though was the smile on Justice O'Connor's face when we toured her around the facility."
As seen in:
Please select desired state.
Thank you for your information. We will be in touch with you shortly.
There was an issue with saving your request, please try again.