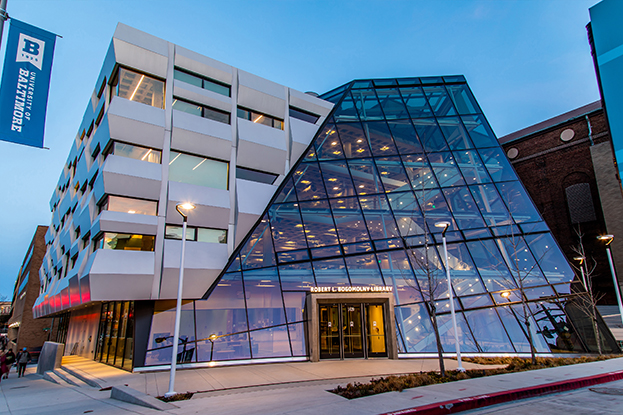 © Mike Keller
© Mike Keller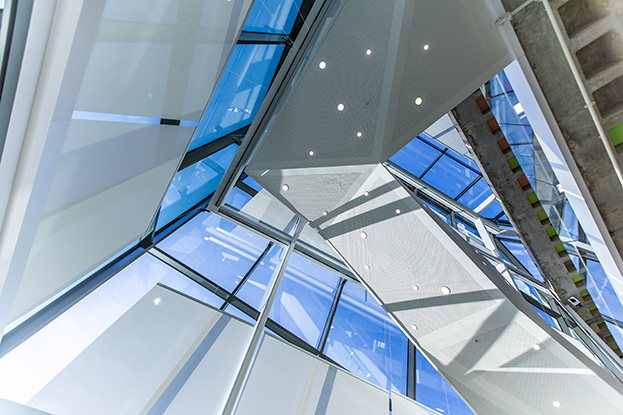 © Mike Keller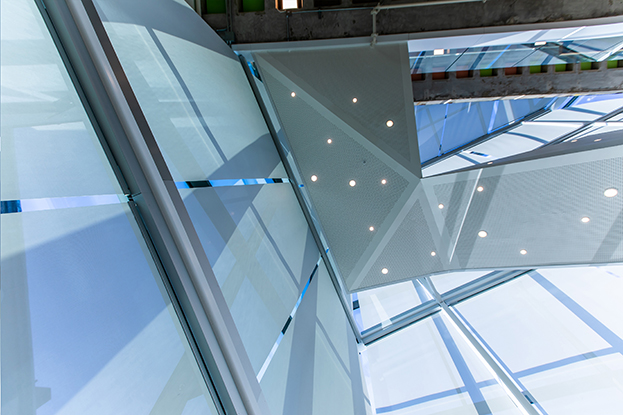 © Mike Keller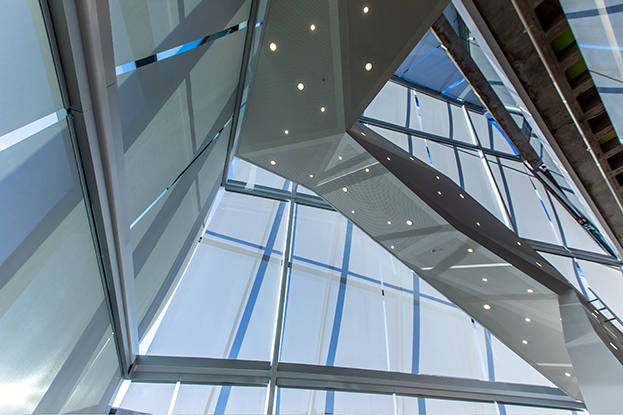 © Mike Keller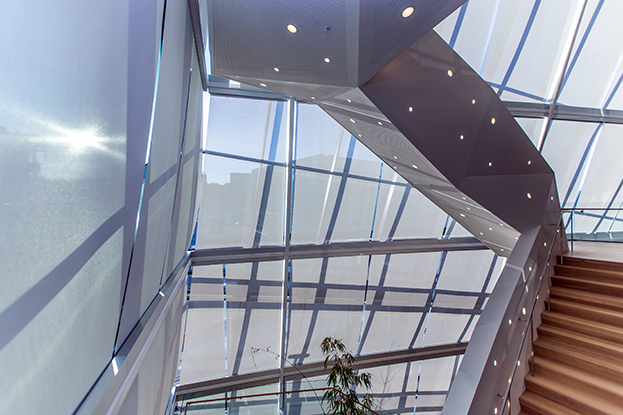 © Mike Keller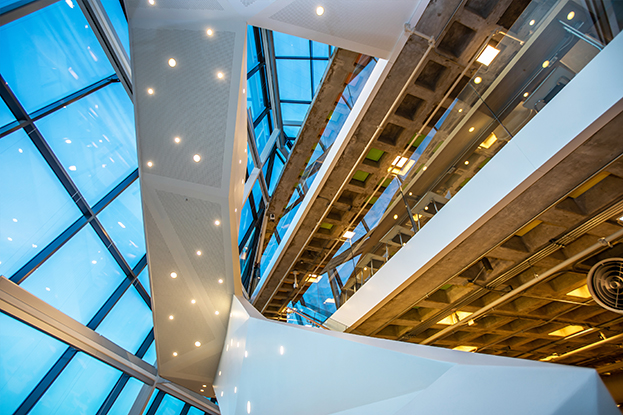 © Mike Keller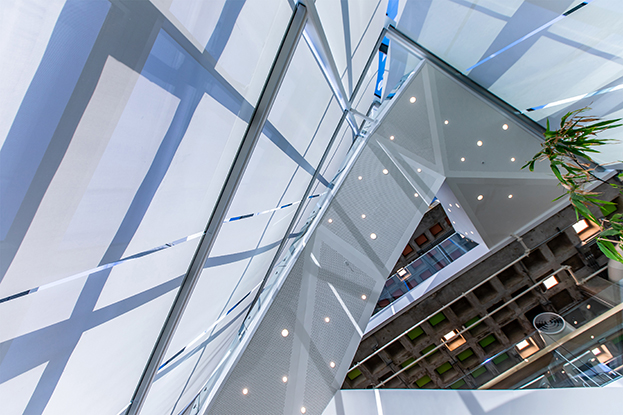 © Mike Keller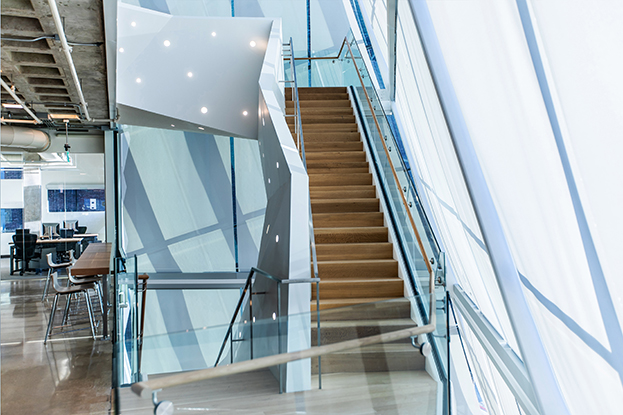 © Mike Keller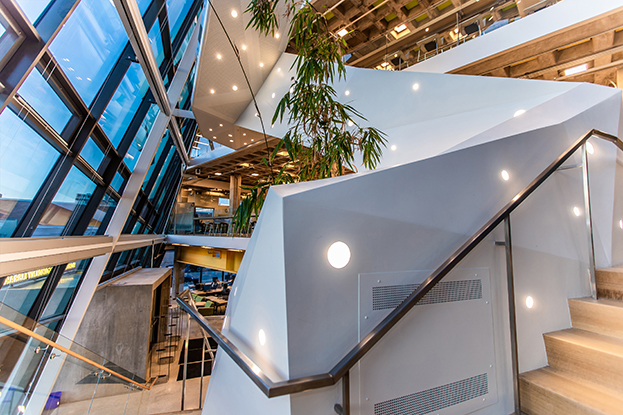 © Mike Keller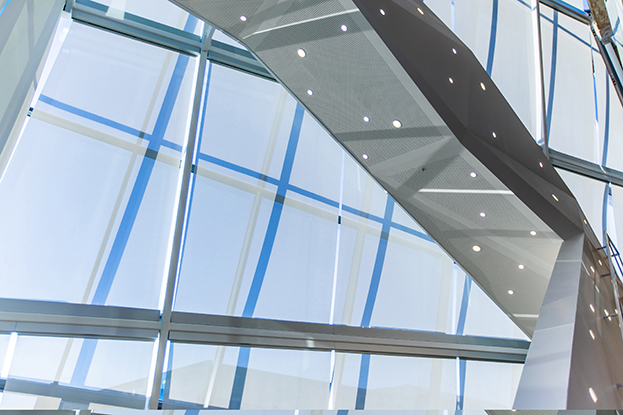 © Mike Keller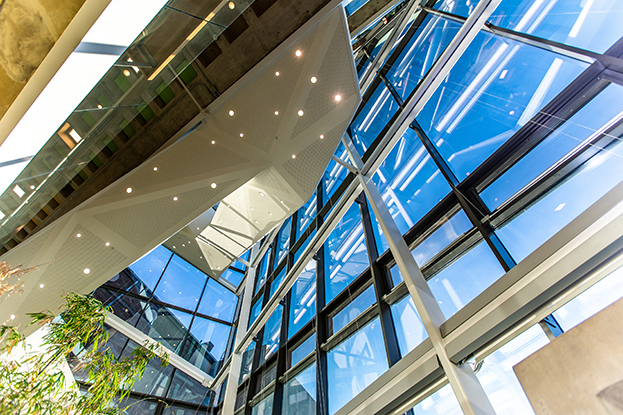 © Mike Keller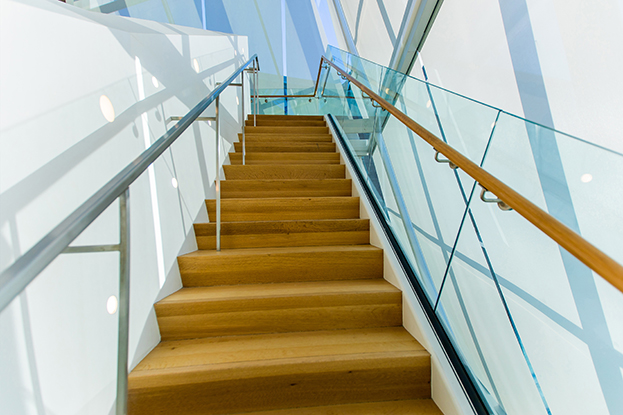 © Mike Keller
Robert L. Bogomolny Library | U of B
Location:
Baltimore, MD, United States
Architect/Specifier:
Behnisch Architekten in association with KPN Architects
Completed in 2018, the renovation of the former Langsdale Library building incorporates the old with the new.

Respecting the original library design's history by preserving its 1960's waffle slab construction, a striking glass hall was added on the west façade connecting the four levels and providing a contemporary academic and public space for students and faculty alike. Designed by Behnisch Architekten in association with KPN Architects, the new addition brings daylight, views, and natural ventilation to the original floor plate.

To manage light levels and protect the library's contents, Hunter Douglas Architectural Roller Shades were specified. The systems – totaling 55 in all – include a mix of automated sloped trapezoidal, rectangular, and triangular tension shades, some featuring our fully-retractable flexible hembar.

In January 2021, the Robert L. Bogomolny Library achieved LEED Gold accreditation.
Please select desired state.
Thank you for your information. We will be in touch with you shortly.
There was an issue with saving your request, please try again.