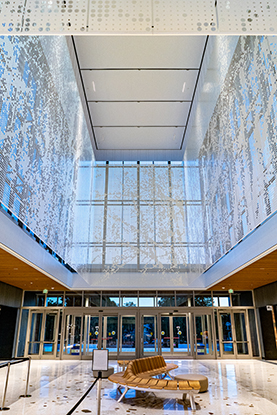 Images courtesy of TJ Wies Contracting, Inc.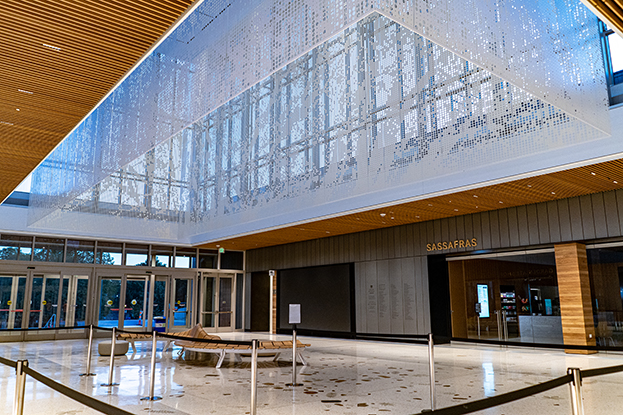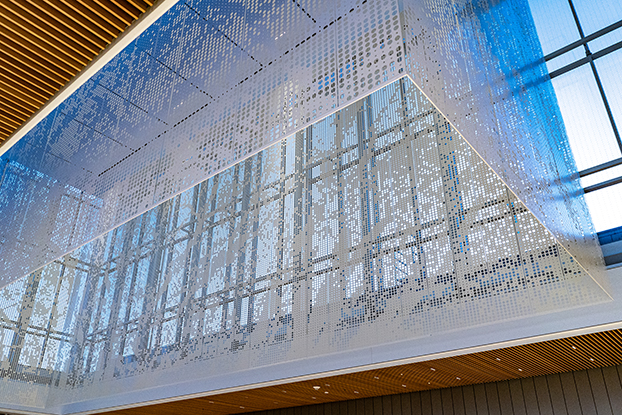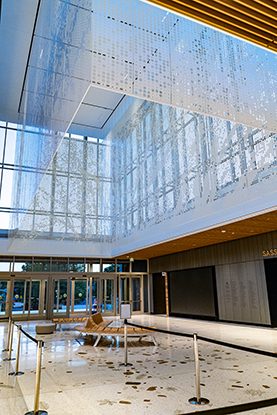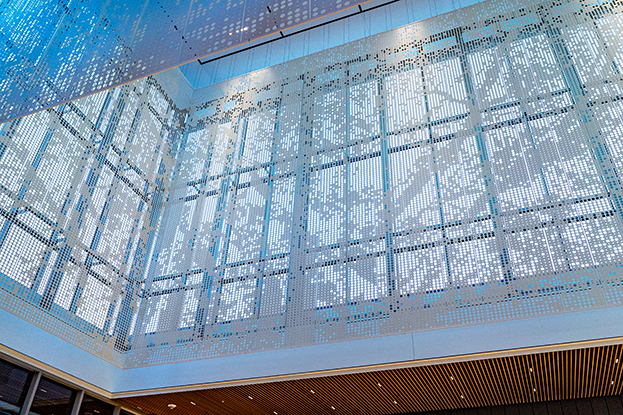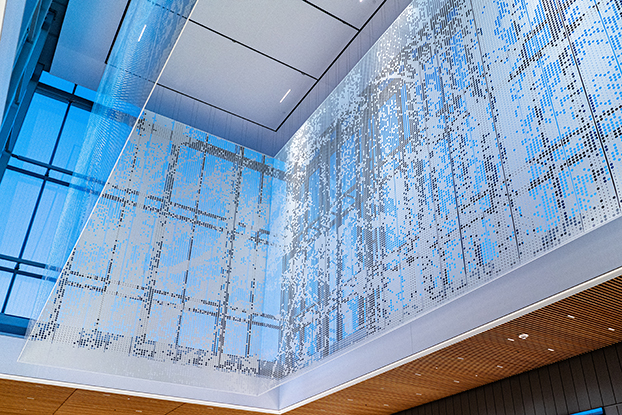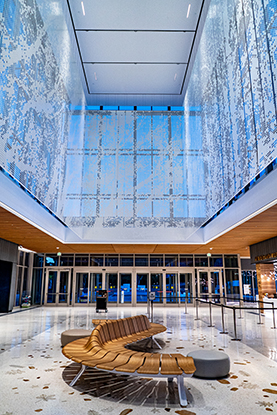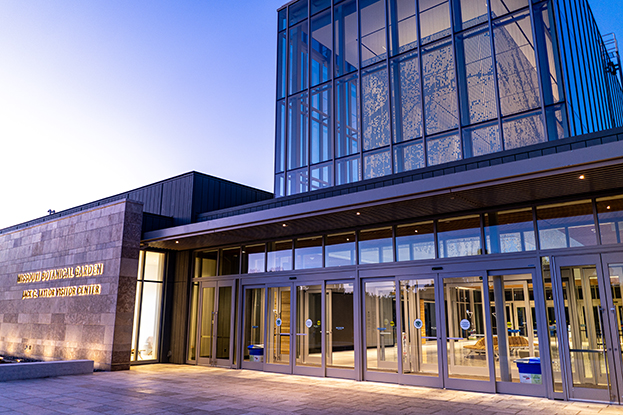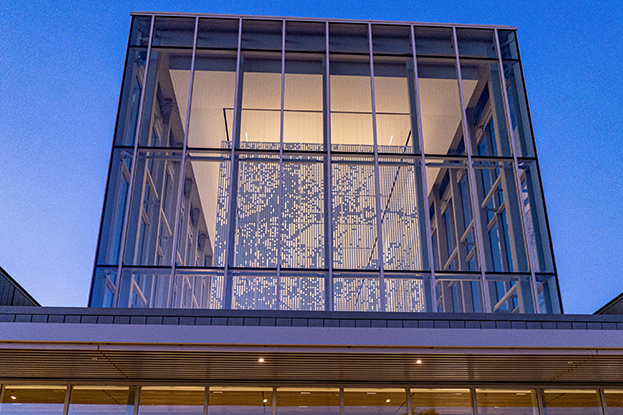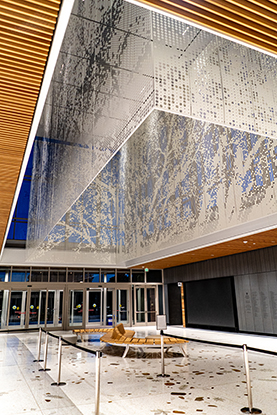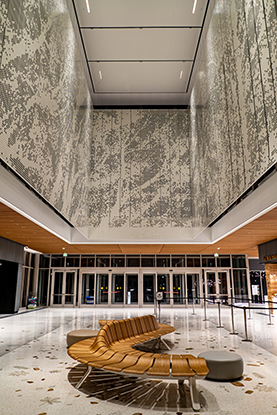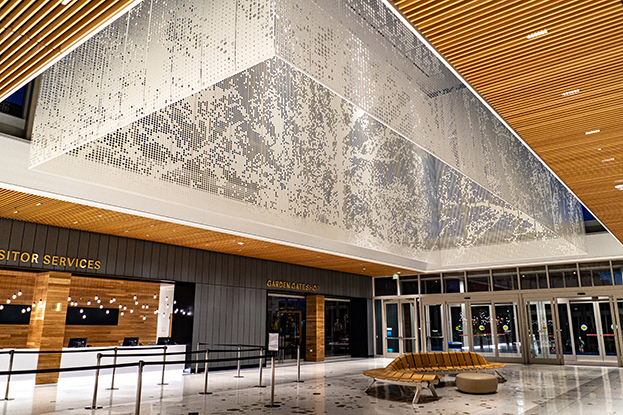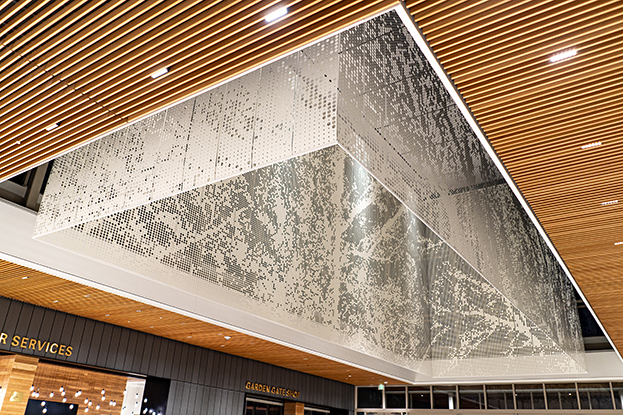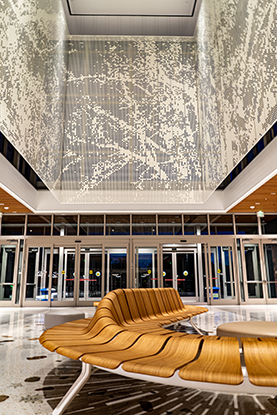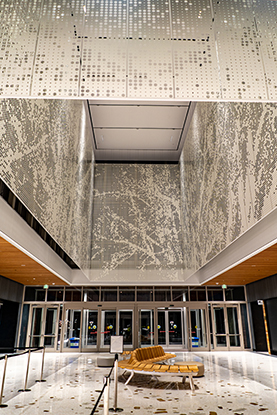 Jack C. Taylor Visitor Center
Location:
St. Louis, Missouri, United States
Architect/Specifier:
Ayers Saint Gross
Featured Products:
Custom Perforated Stripscreen
The Jack C. Taylor Visitor Center at the Missouri Botanical Garden is a custom-engineered project. Please contact the Regional Sales Manager in your area for additional product details.

At the newly opened Jack C. Taylor Visitor Center at the Missouri Botanical Garden, design architect Ayers Saint Gross wanted visitors to have "an immersive experience of nature that wasn't broken by the building itself."

Working with Hunter Douglas Architectural's North and South American divisions and our partners at T.J. Wies Contracting, the vision was brought to life through the installation of the main lobby feature referred to as "the scrim." Suspended from above the ceiling, the scrim – made up of 80 perforated Stripscreen panels – is designed to filter light in a way that replicates the experience of walking beneath a canopy of trees. The panels, each measuring 2' wide by 28' high, are individually suspended from the structure above by two aircraft cables with built-in adjustability to achieve alignment between panels in the field. In addition, a thin bar holds the bottom edges of the panels in alignment while allowing for lateral movement.

The perforation pattern was an essential element of the scrim design. The team's goal was to "balance beauty and functionality — transforming the quality of light while also shading key areas such as the ticketing desk." Solar studies helped to determine specific areas of the pattern that needed to be densified to reduce direct sunlight and glare to critical lobby areas.
Please select desired state.
Thank you for your information. We will be in touch with you shortly.
There was an issue with saving your request, please try again.