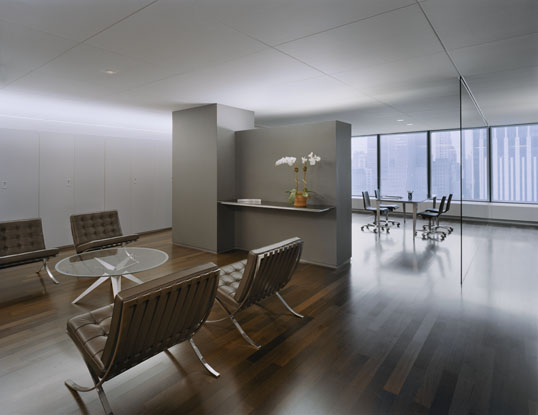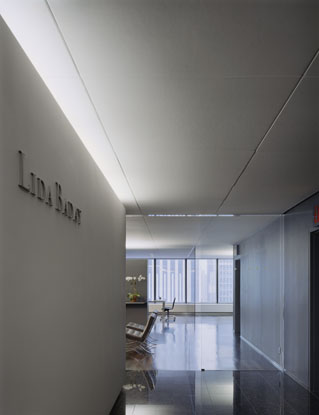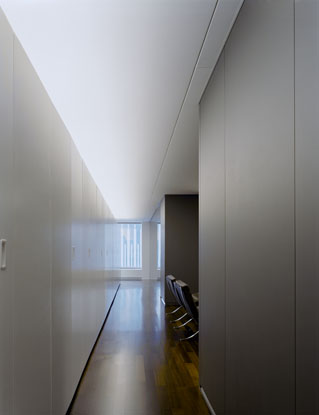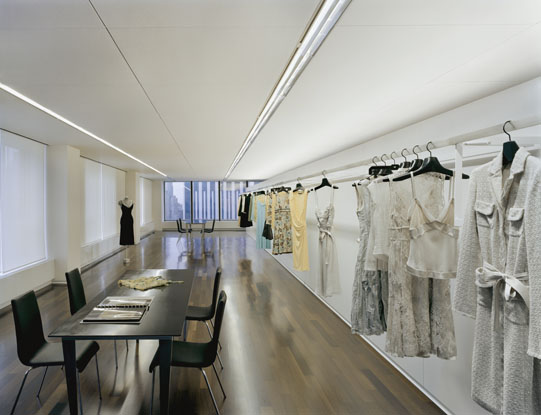 Lida Baday Showroom
Location:
New York, NY, United States
Architect/Specifier:
Mario Zuliani & Associates
Located in New York City, the Lida Baday showroom is home to the highest of high fashion. The chic and fashionable appearance of Baday's showroom, created by architects Mario Zuliani & Associates, complements the designer's world-renowned namesake clothing label.

Zuliani & Associates faced the challenge of designing a space for Lida Baday that would be both classic and contemporary. To accomplish this, they highlighted the calm, clean feel of the showroom by installing Techstyle Acoustical Ceilings by Hunter Douglas Contract.

Techstyle suspended ceilings establish a clean, monolithic look that enhances the muted color palette and overall ambiance of the designer's showroom, while also offering outstanding acoustical performance, easy access to the plenum, easy installation and long-term durability. With Techstyle acoustical ceilings, the architects achieved the desired contemporary aesthetic and at the same time provided a classic and quiet atmosphere for the designer and her clients.
As seen in:
Please select desired state.
Thank you for your information. We will be in touch with you shortly.
There was an issue with saving your request, please try again.