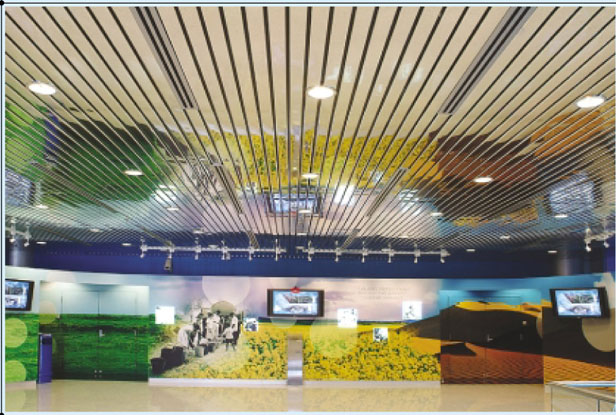 © 2005 Luxalon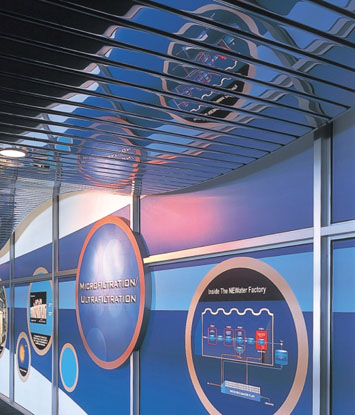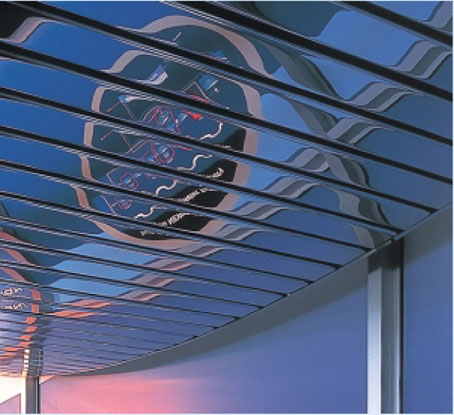 NEWater Visitor Centre
Location:
, , Singapore
Architect/Specifier:
CH2M Hill Singapore Pte., Ltd.
Ranked among the world's top ten nations for water shortages, Singapore has moved aggressively over the past few years to find alternatives to importing water from Malaysia. One such alternative is Newater, "used water" from baths and kitchens that is purified, then re-introduced into Singapore's water system. The NEWater Visitor Centre has become an important way of educating and building acceptance from the public. Widely promoted as a tourist site, the facility includes colorful illustrations and animations of the cleansing process. Highly reflective metal ceilings from Hunter Douglas add a distinctive touch to the décor and evoke the sparkling surface of flowing water. The facility has proven very popular, welcoming its 100,000th visitor in the ten months after it opened.
Please select desired state.
Thank you for your information. We will be in touch with you shortly.
There was an issue with saving your request, please try again.