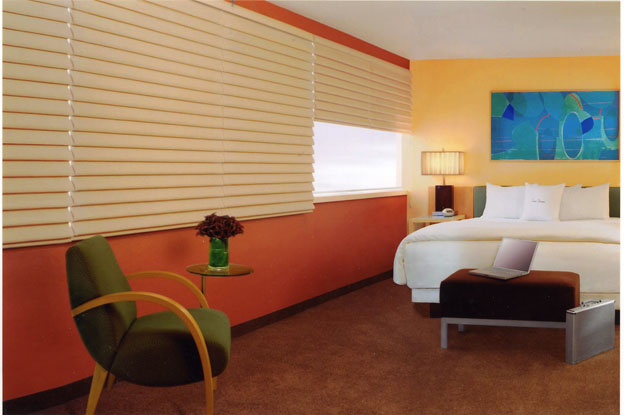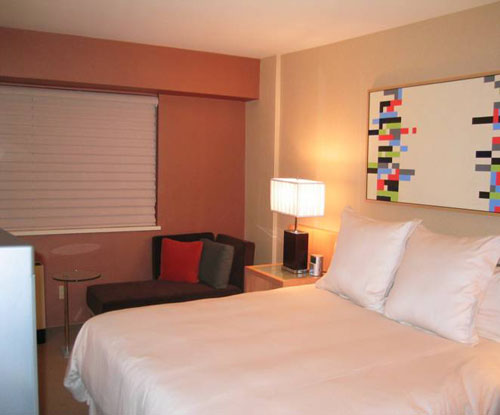 Doubletree Metropolitan Hotel
Location:
New York , New York, United States
Architect/Specifier:
The Gettys Group
The renovation of the Metropolitan Hotel in New York by the Gettys Group has been well received, winning an industry award from Lodging Hospitality for its "feeling of true Modernism" and expert use of "scale, line, and form." Speaking to the magazine, John Rutledge credited the new design with making it into "a hotel that's chic and stylish to fit today's marketplace." Rutledge is president of Oxford Capital Group, which recently purchased the property and commissioned the renovation. Gettys Group's work on the project represents a complete restoration of a property The New York Times described as "nothing if not stylish." This despite the fact that when it debuted in 1961, its Art Deco design by Morris Lapidus was derided as "the grossest national product" by architectural critics of the time. Gettys Group specified Vignette window shadings by Hunter Douglas for all guest rooms. Their soft, drapery look, combined with a sleek and highly functional design, fits well with the hotel's mix of contemporary and modernist elements.
Please select desired state.
Thank you for your information. We will be in touch with you shortly.
There was an issue with saving your request, please try again.