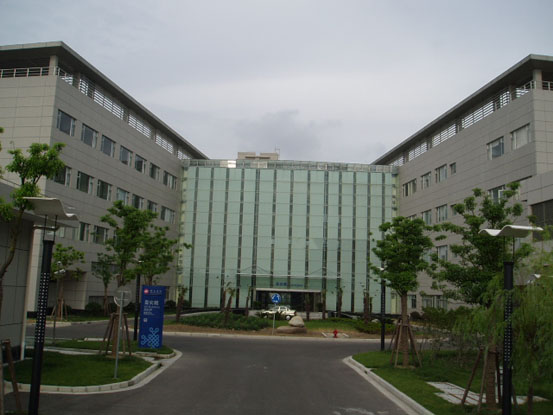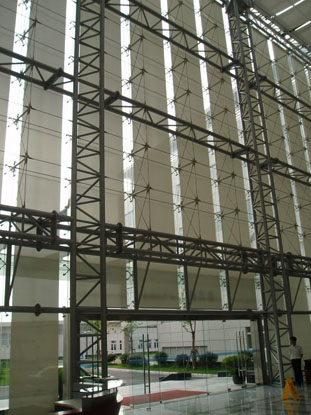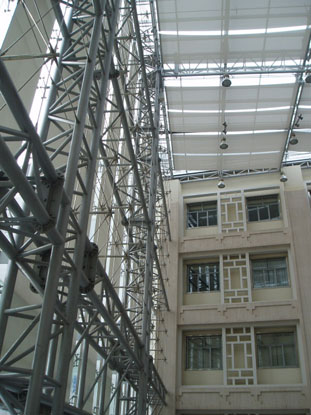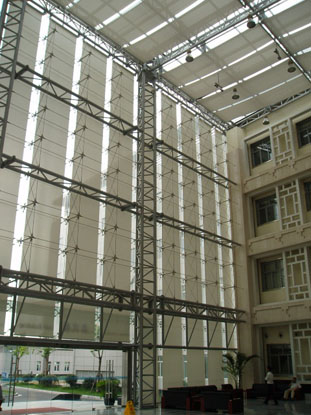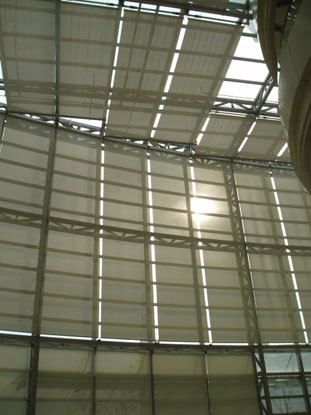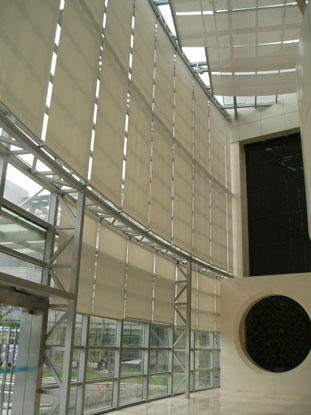 Shanghai Shuguang Hospital
Location:
Shanghai, , China
Architect/Specifier:
The Smith Group and CNA Group
Architects designing the Shuguang Hospital in Shanghai blended "the teachings and practice of traditional Chinese and Western medicine in a new state-of-the-art hospital campus." A joint venture of SmithGroup in Washington, DC, and CNA Group in Shanghai, the 882,000-square-foot hospital complex is set on a green campus "designed to reflect traditional Chinese gardens and architecture." The sleek, crescent-shaped main building sits amid lush healing gardens and wide walkways and is situated well back from an adjacent roadway. Numerous rooftop gardens integrate green spaces into the structures themselves. The front of the main building features a large glass facade that affords extensive views of the surroundings. The transparency of the main facade also allows "abundant natural light in both public and clinical spaces," according to the architects, and symbolizes the progressive approach of modern Chinese culture. To manage light and glare, as well as to control solar thermal gain, the glazing is fitted with large motorized roller shades and skylight shades. These large shades are extremely flat, with dimensionally stable glass-fiber fabrics that emit no VOC's. In addition, both sterile rooms and patient rooms in the hospital have motorized aluminum venetian blinds to provide both privacy and light control. Stove-enameled slats makes the blinds resistant to wear and dulling, while a protective coating inhibits dust build-up.
Please select desired state.
Thank you for your information. We will be in touch with you shortly.
There was an issue with saving your request, please try again.