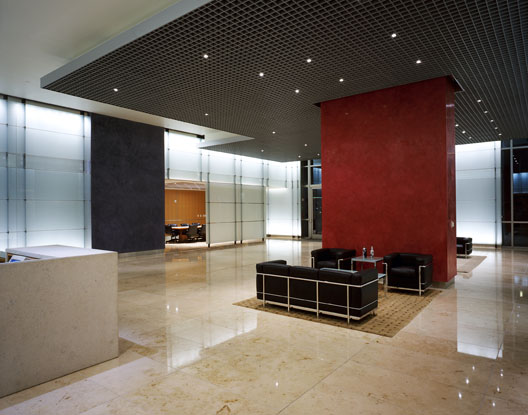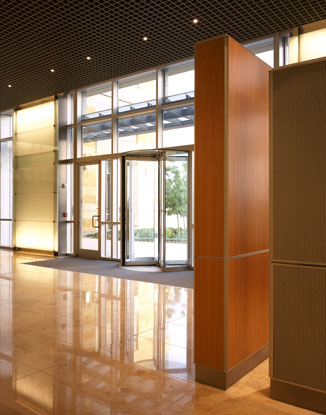 Computer Sciences Corp.
Location:
Austin, TX, United States
Architect/Specifier:
Lawrence W. Speck Studio of PageSoutherlandPage
The Texas headquarters of Computer Sciences Corporation (CSC) has established a revitalizing beachhead of development for downtown Austin. In contrast to the angularity of the Austin City Hall by Antoine Predock, the headquarters -- designed by Lawrence W. Speck Studio of PageSoutherlandPage -- comprises simple, geometric forms. The first floor interiors are more adventurous. The space features rich and colorful finishes that evoke "a certain Mediterranean brio," according to Architectural Record. Appropriately, however, it also contains striking illuminated walls and metal cell ceilings by Hunter Douglas that convey a high-tech aesthetic. The overall effect makes it "easy to imagine managers moving staff meetings into these spaces just for the sensory stimulation," adds the magazine. The building's attractive, practical design earned it several honors, including the Society of American Registered Architects Design Award and the AIA Austin Honor Award.
Please select desired state.
Thank you for your information. We will be in touch with you shortly.
There was an issue with saving your request, please try again.