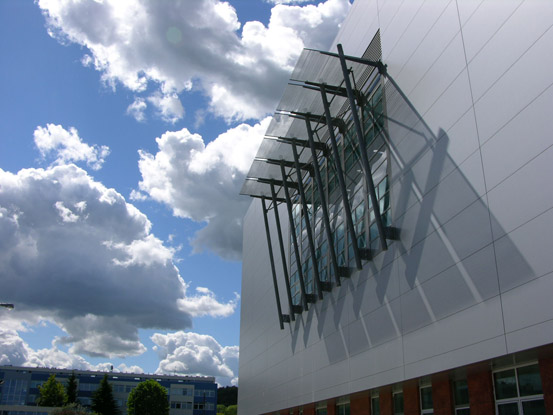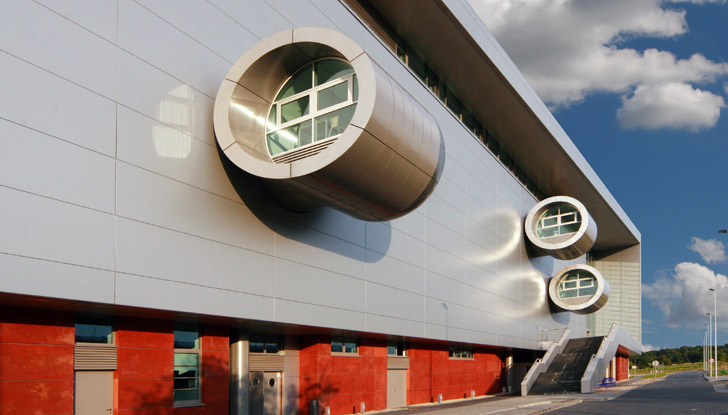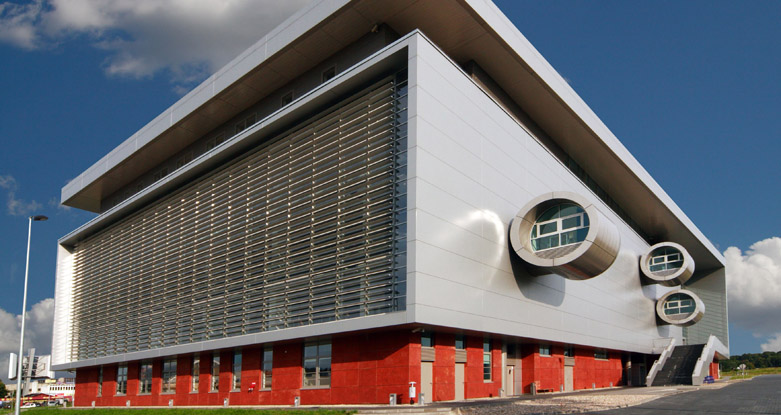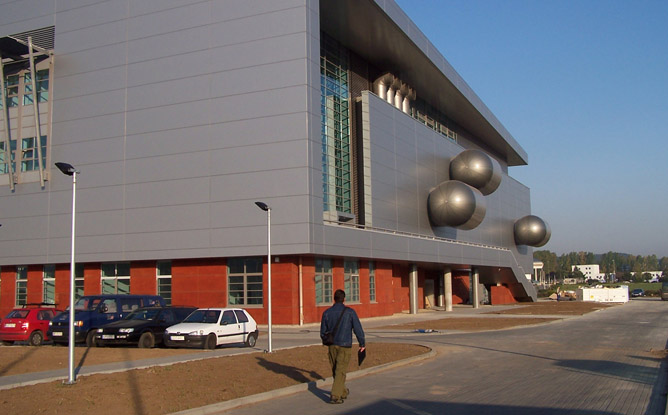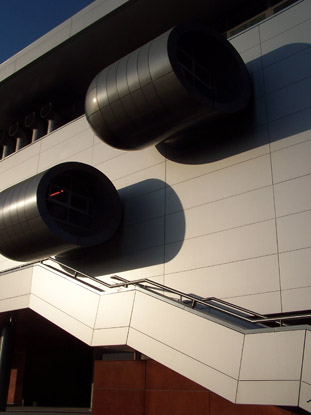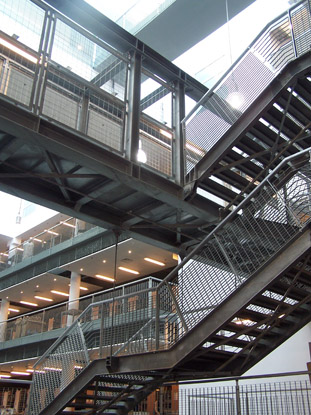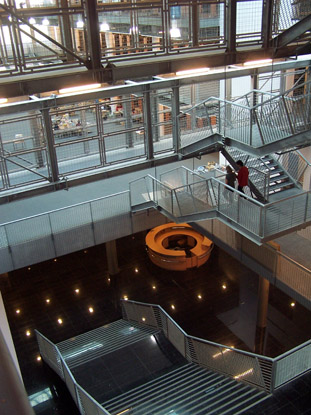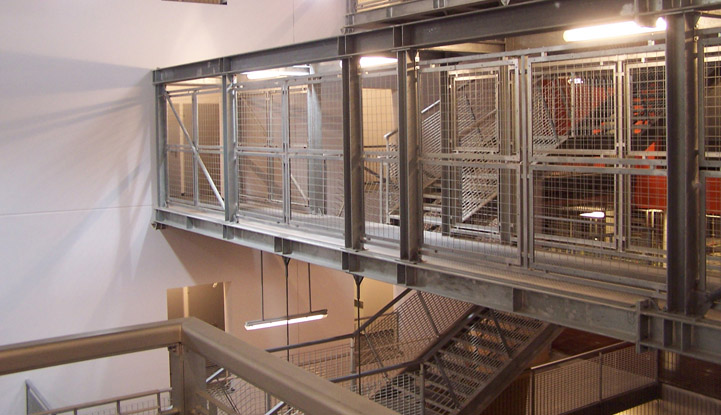 University of Gdansk Library
Location:
Gdansk, , Poland
Architect/Specifier:
ARCHICO Projekt, Warsaw
One can only imagine the competition among students to secure one of the six "quiet rooms" at the library of the University of Gdansk, Poland. These innovative pods appear to be docked to the building's futuristic façade, and serve as literal "escape capsules" that allow students and researchers to work in peace. The pods are but one of the features envisioned by ARCHICO Projekt architects to give their building a "tech" aesthetic.

For example, the architects specified sun louvers by Hunter Douglas to provide solar control for the interior. Versatile fixing systems allowed the louvers to integrate seamlessly with the building envelope, providing an exterior shading solution that delivers far more effective protection against thermal gain than do interior solar-control systems.

In addition, the entire building is sheathed in a gleaming metallic finish created with Hunter Douglas' QuadroClad façade panels, whose honeycomb construction makes them extremely flat and strong without adding too much weight. Durable, cost-effective, and easy to maintain, they ensure the building will remain weatherproof through even the worst winters.

The library -- which the university plans "as a centre of scientific information" -- will eventually house over 700,000 volumes of research. As such, the new "spaceship of knowledge" is a huge step forward for a university founded in 1970, just a year after Neil Armstrong set foot on the Moon.
Please select desired state.
Thank you for your information. We will be in touch with you shortly.
There was an issue with saving your request, please try again.