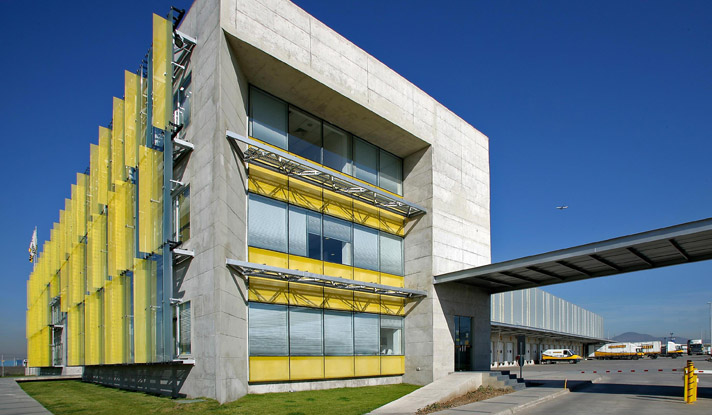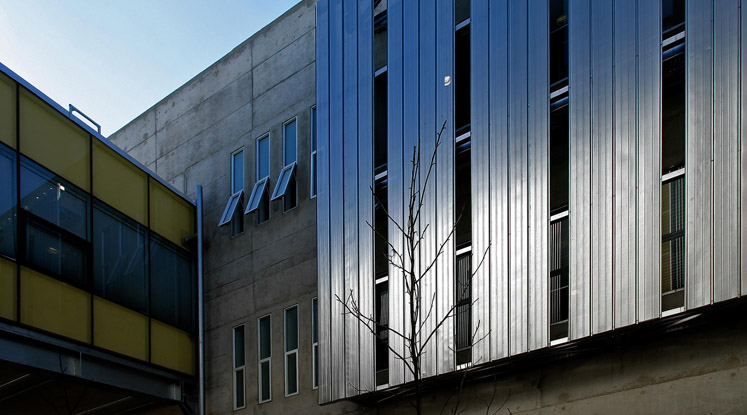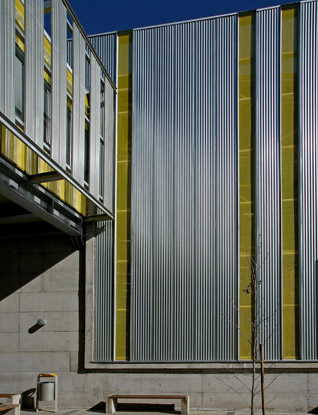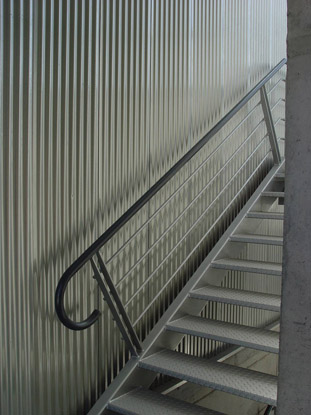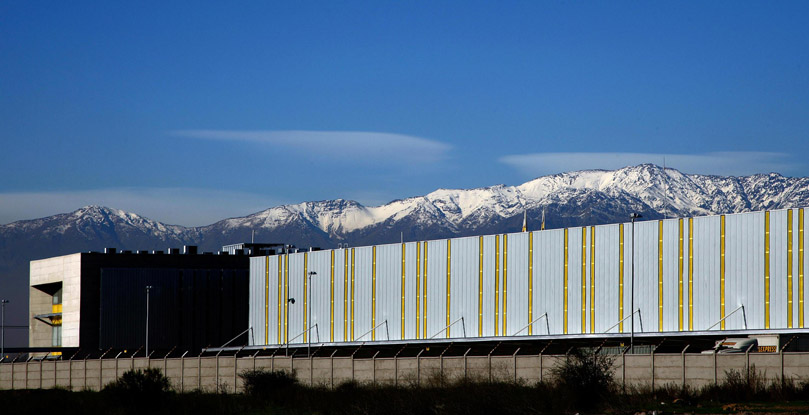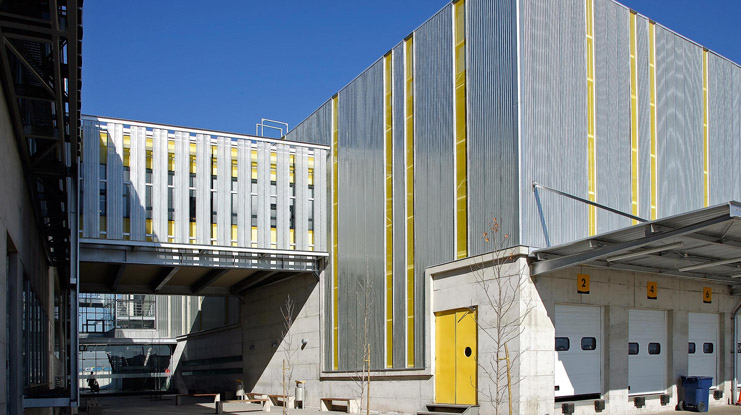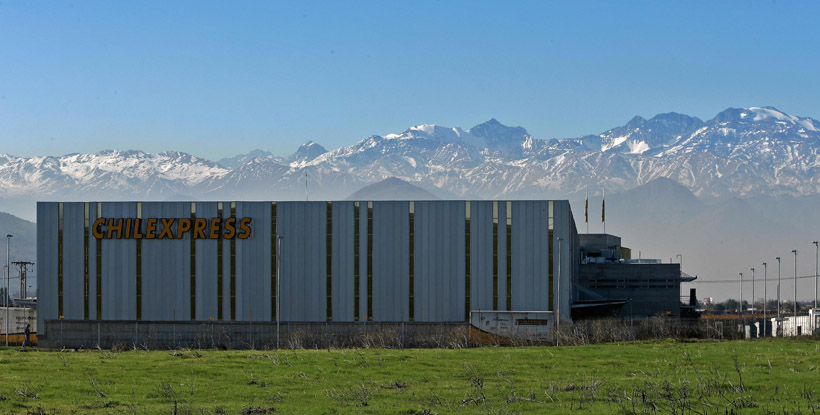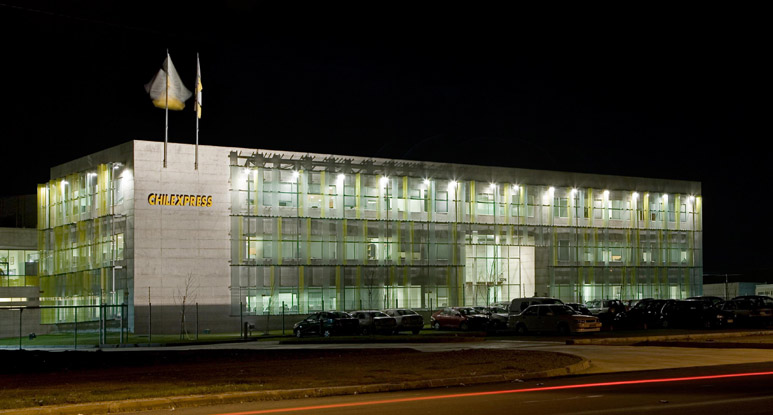 Chilexpress S.A.
Location:
Santiago, , Chile
Architect/Specifier:
Guillermo Hevia
For over two decades, Chilean architect Guillermo Hevia has designed factories and plants that transmit the "concepts and business values" of his industrial clients, while also maximizing the efficiency of their operations. A mail-sorting complex Hevia designed for Chilexpress, S.A., in Santiago, Chile, offers a good example.

To express Chilexpress' image, Hevia specified a smooth, bright-aluminum finish for the exterior of the complex, then added vertical yellow lines of varying widths arranged in a bar-code pattern like those used by shippers. Luxalon sandwich wall façade panels were selected for their durability and the ultra-flat surface they provide. The play of light on this reflective exterior reduces interior heat gain, while also adding luminosity and a sense of movement appropriate to the building's purpose.

Hevia's design also makes maximum use of natural daylight, with a wall of "crystal and steel" that brings light inside. Exterior screens by Hunter Douglas provide solar control on the west façade. These perforated metal panels let sunlight move into the interior while reducing thermal gain.

Finally, on a practical level, the clients were seeking to improve management efficiency. Hevia's design achieved this goal by placing the administrative and operations facilities within a sprawling, three-story rectangle. The two areas are connected by a central plaza and relaxation space for all personnel. Throughout the facility, a variety of ceilings helps define the various internal spaces and allows for differing performance requirements. Among the ceilings selected were Hunter Douglas 300C metal panels, which are designed to cover large areas with minimal installation effort. Other areas feature Hunter Douglas Natura Wood ceilings, with wood veneers and a variety of perforation options that bring an organic aesthetic without sacrificing durability or performance.
Please select desired state.
Thank you for your information. We will be in touch with you shortly.
There was an issue with saving your request, please try again.