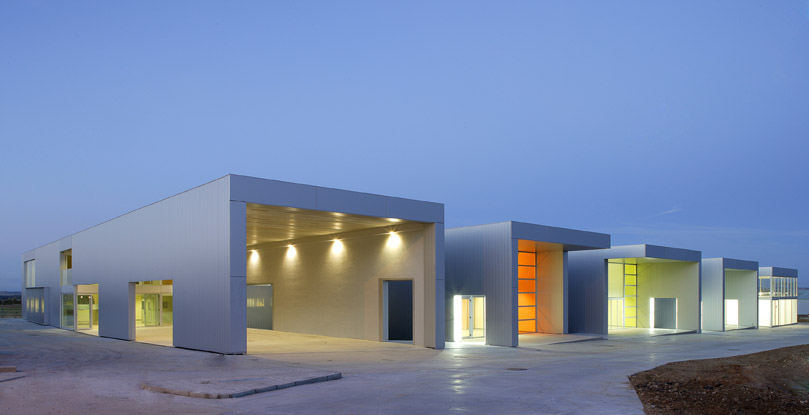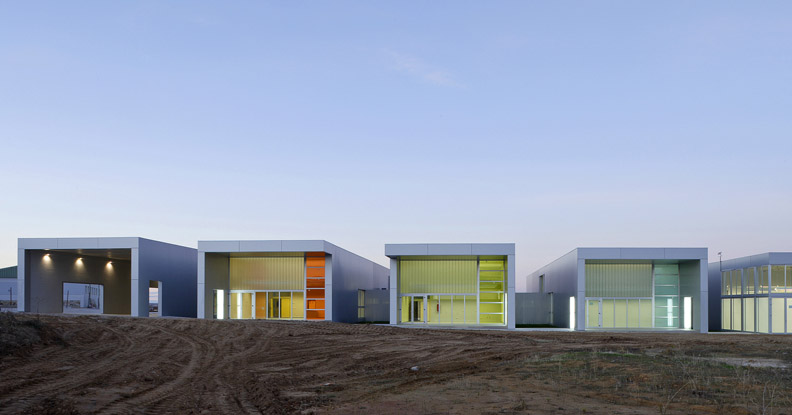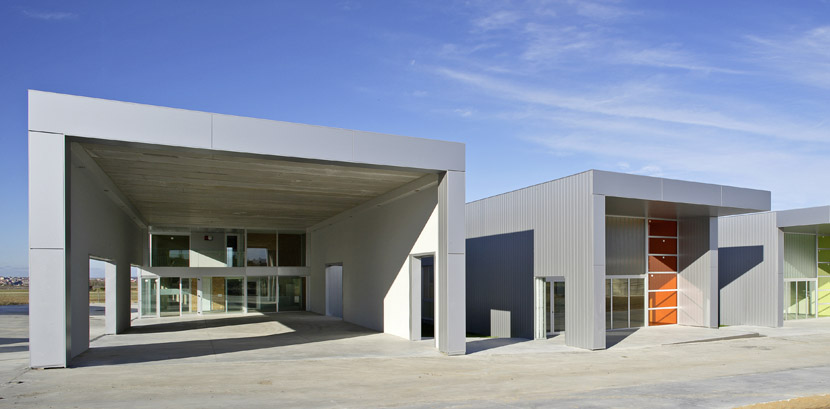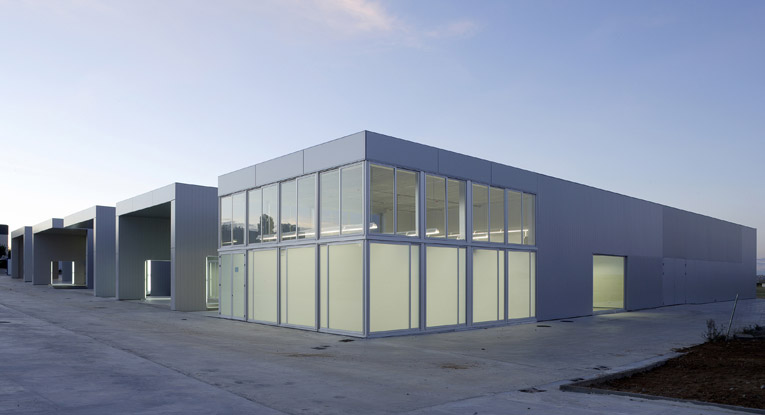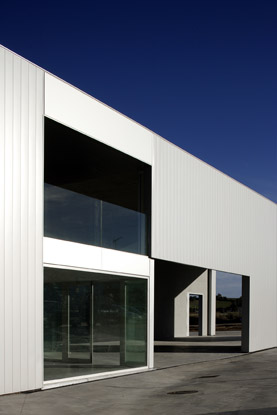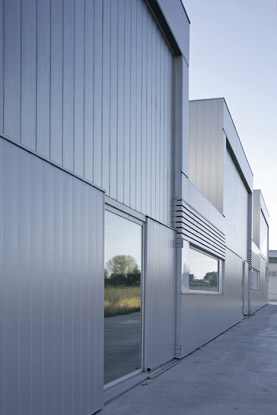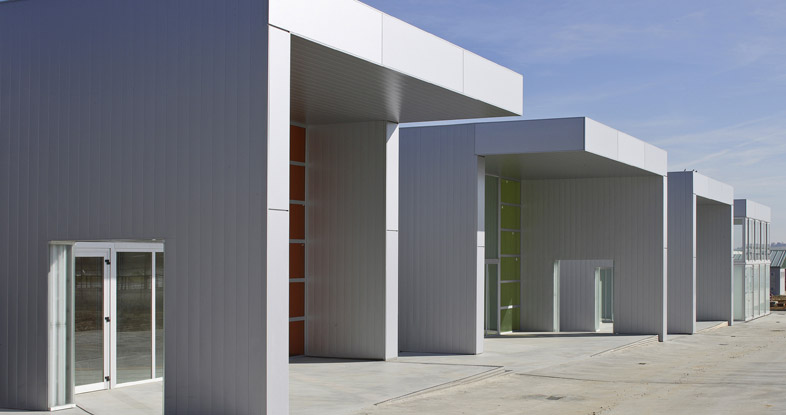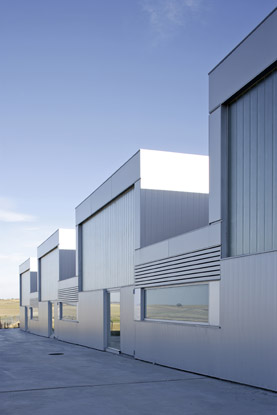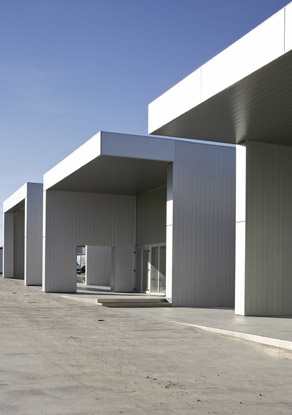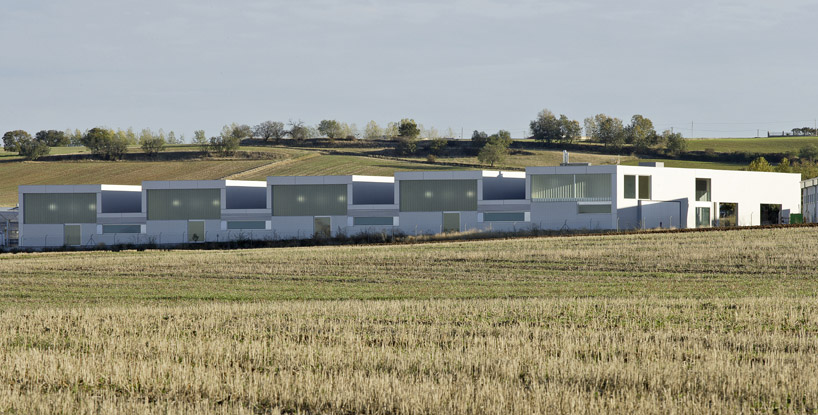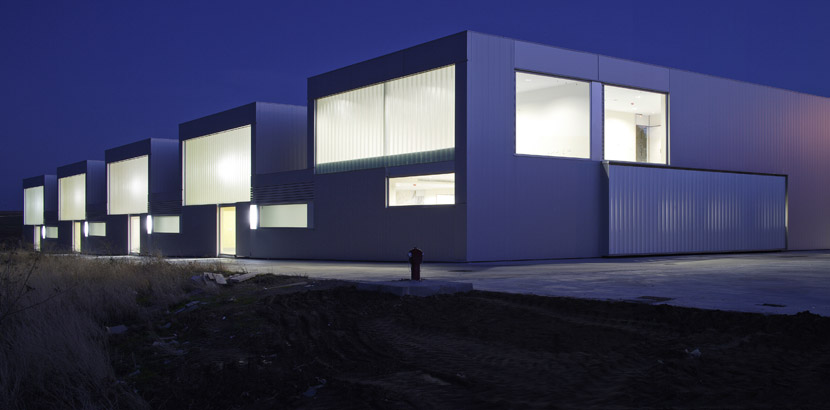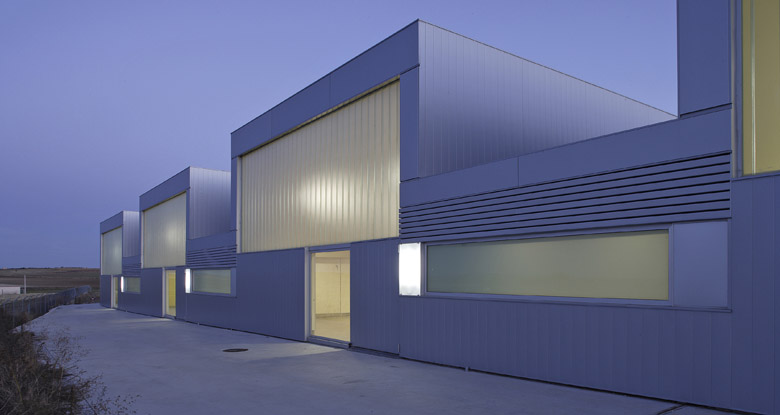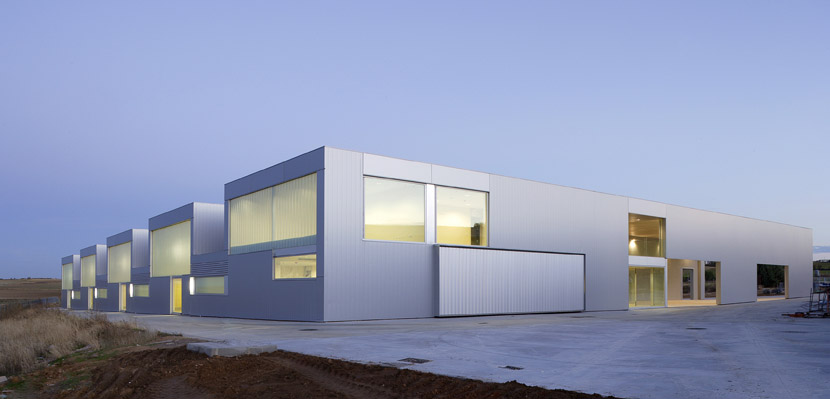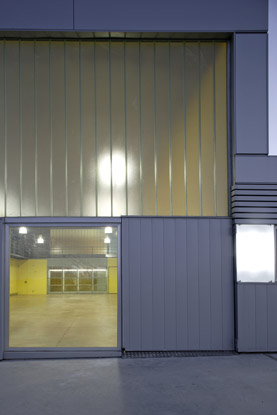 Multipurpose Business Centre
Location:
Morales del Vino, Zamora, , Spain
Architect/Specifier:
De Lapuerta + Asenio
Known mainly for their agricultural wares, the towns around Zamora, Spain, near the border with Portugal, create superb cheeses and produce, and are known for their Romanesque architecture. A small cluster of municipal buildings in the town of Morales del Vino, however, has a distinctive, modern look, with an elegant simplicity that belies its prefabricated concrete construction.

Designed by De Lapuerta + Asensio, the complex is referred to as a "Multipurpose Business Centre," reflecting its aim to help people with mental and/or physical disabilities learn a trade. The skills taught in the five main buildings focus more on artistic skills than commercial training, however. There are four workshops, each specializing in a creative discipline - pottery, textiles, handcrafts, and graphic arts - in addition to a greenhouse.

De Lapuerta laid out each of the workshop buildings so it would adapt easily to changes in the program. All have nearly identical spaces and configurations, and each building features a gallery area that showcases the work produced inside. Training, administrative, support, and storage facilities are located onsite, placed in the five-meter spaces between each of the main structures. A main meeting hall sits at the center of the area.

The modern, almost stark look of the complex and its surroundings required careful attention to the buildings' management of solar heat gain. The architects specified reflective metal facades and exterior sun louvers by Hunter Douglas to help shade the concrete. In addition, all except the greenhouse were placed so that direct east-west sunlight would not enter the buildings.

The buildings' look stands apart from the region's largely rural setting and evokes "a negative reflection" of the huge, translucent greenhouses that stand in front of the site. However, the Multipurpose Business Centre's positive role in the community is likely to be their most enduring legacy.
As seen in:
Please select desired state.
Thank you for your information. We will be in touch with you shortly.
There was an issue with saving your request, please try again.