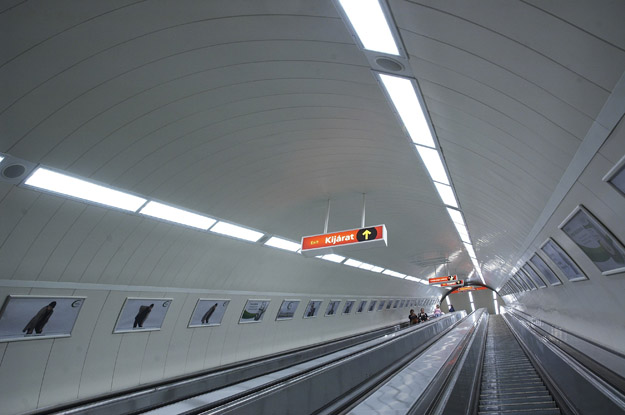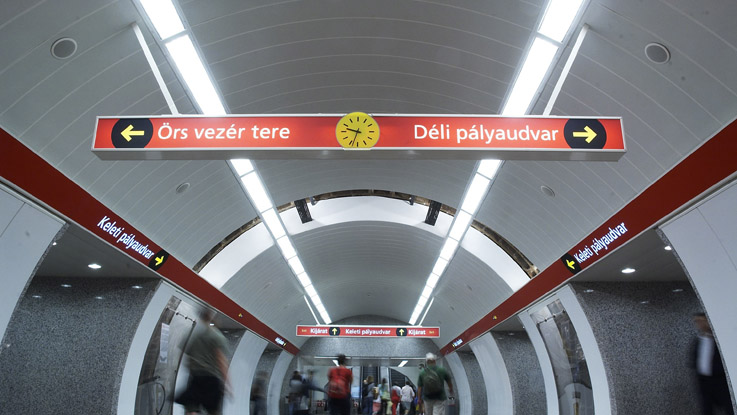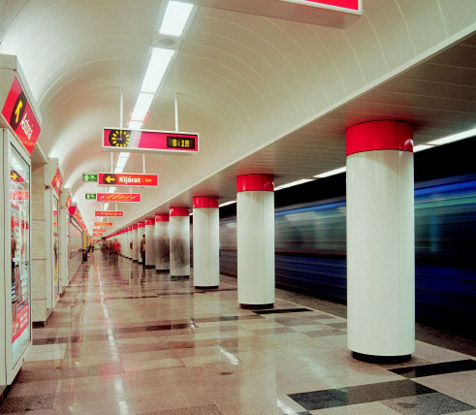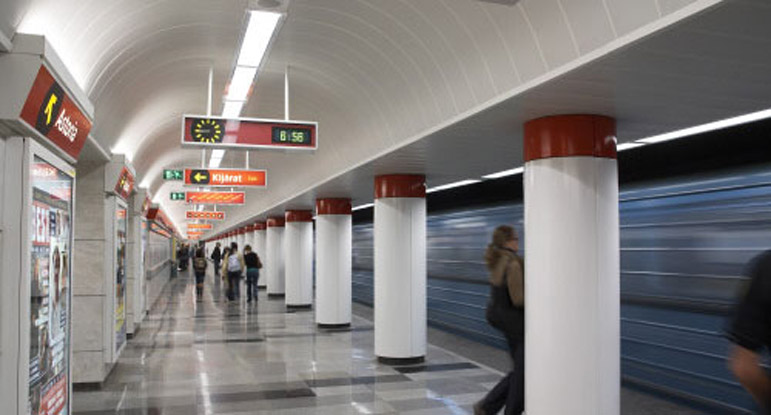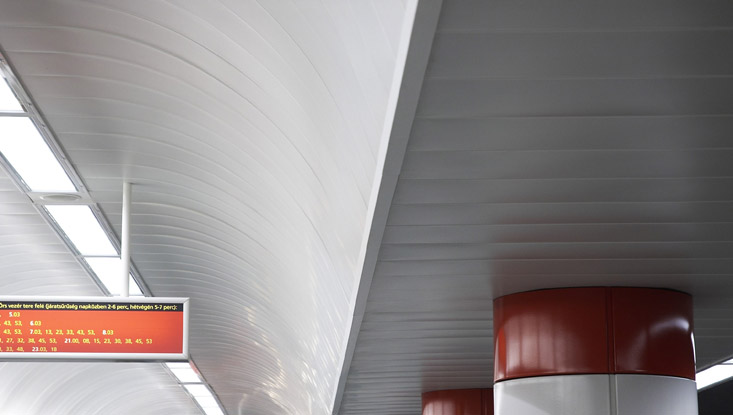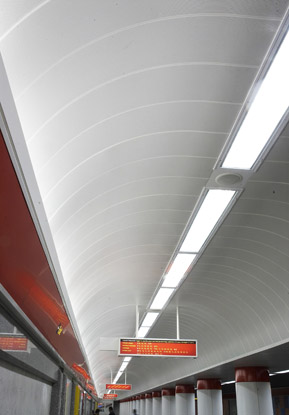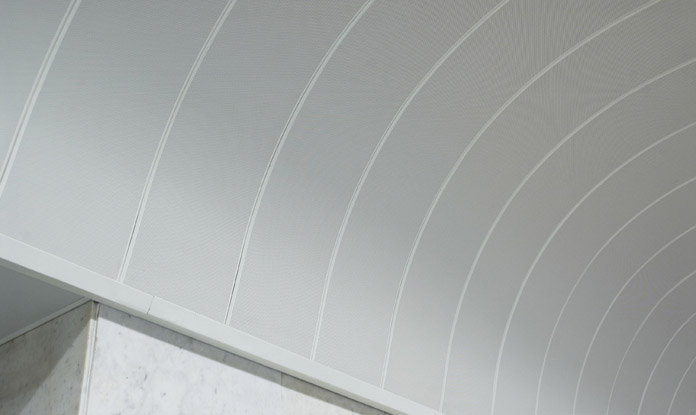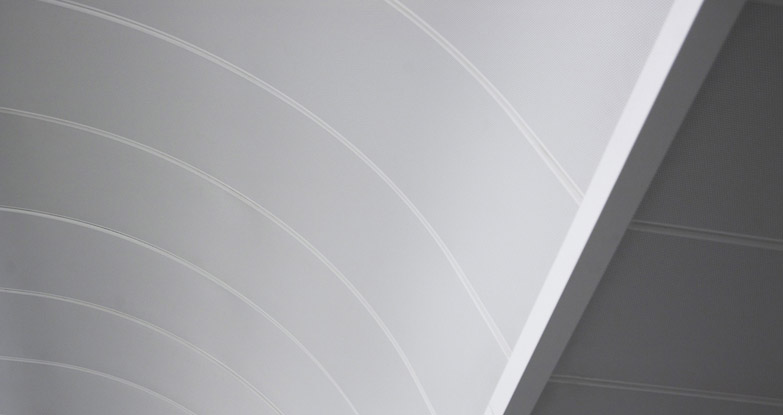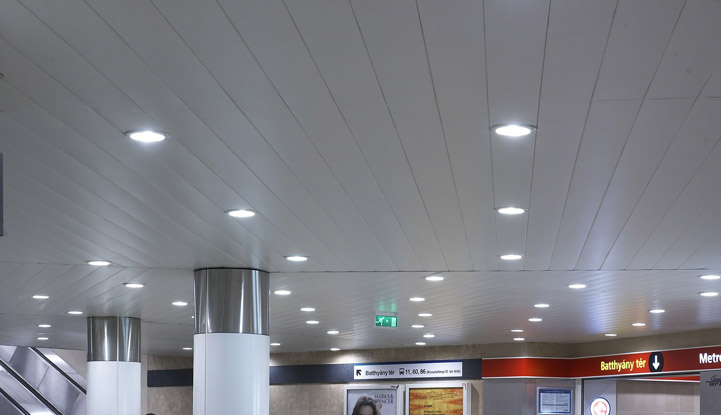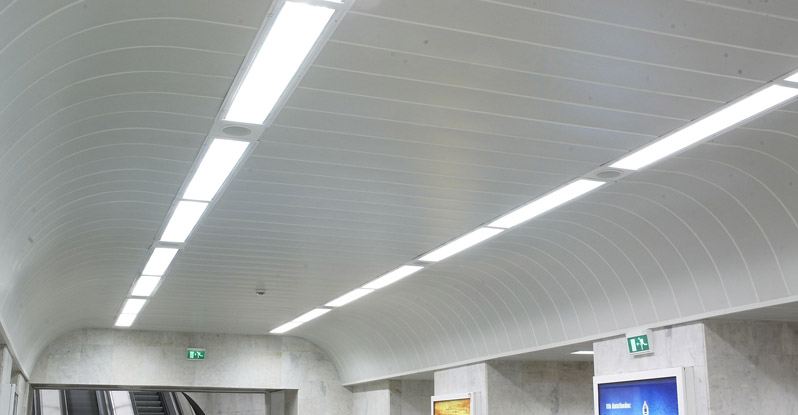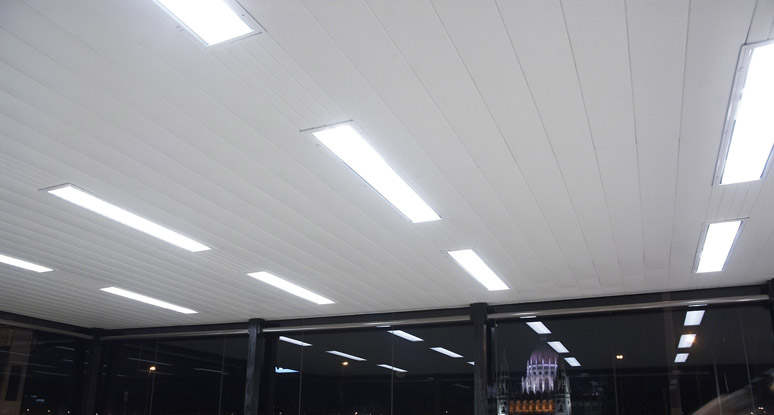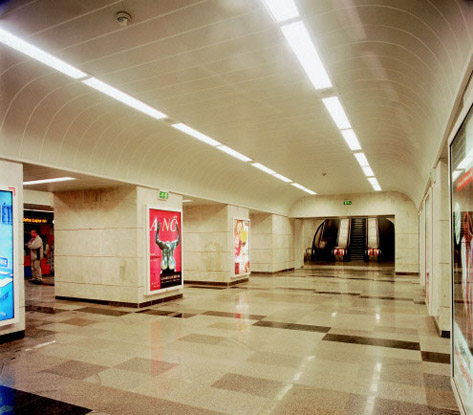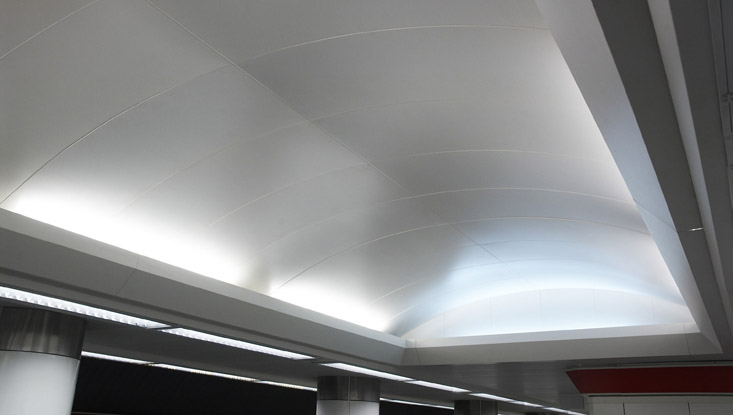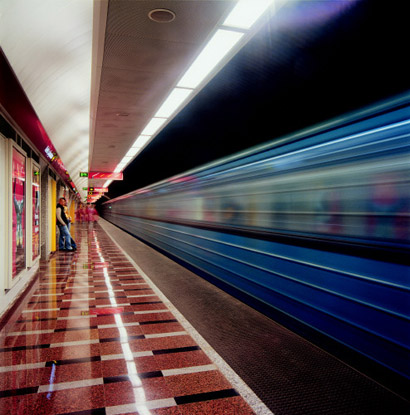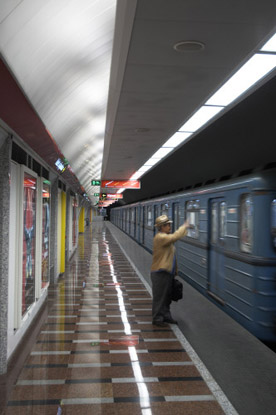 Budapest M2 Metro
Location:
Budapest, , Hungary
Architect/Specifier:
UVA Design
The first metro line in Budapest, Hungary, was completed in 1896 - only 33 years after the pioneering London Underground. The city would wait nearly a century for its second (M2) line, designed in 1970 by UVATERV, Inc. In 2005, UVATERV was asked to begin renovations on the M2 line, which is the country's deepest at 20-30 meters below ground and runs near the Danube River. They specified Luxalon 300C metal ceilings by Hunter Douglas in many areas of the stations, with curved and perforated panels applied in other areas. Non-porous and moisture-resistant, the panels do not harbor mold or mildew. Their VOC-free finish also helps maintain indoor air quality. In addition, the ceilings' rigid, durable grid system ensures an ultra-flat, level ceiling that withstands the vibrations of passing trains and spans wider distances than traditional ceilings. Beginning with the stations at Astoria, Kelti, and Batthyany Square, the renovations proceeded on a fast track. According to Laszlo Nandory of HD Hungary, the project timing presented a significant challenge. Within 70 days of receiving the panel spec, the system had to be manufactured and shipped from the Netherlands to Hungary. Once the panels arrived, the installation had to be finalized in just 50 days. Installers carefully mounted the 6m long panels, maneuvering them into place while working alongside many other trades in overcrowded conditions as many other network and supply systems were being upgraded at the same time. Nandory says the successful renovation of the initial stations means that HD Hungary will take part in the next phases of the renovation...not to mention the design of a new metro line, set to begin before 2010.
As seen in:
Please select desired state.
Thank you for your information. We will be in touch with you shortly.
There was an issue with saving your request, please try again.