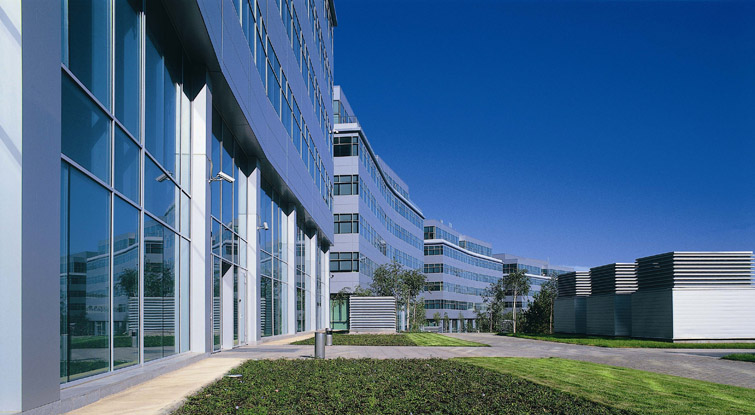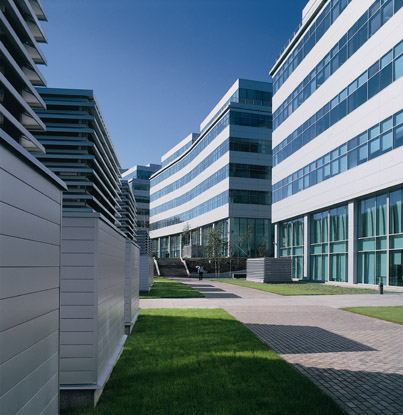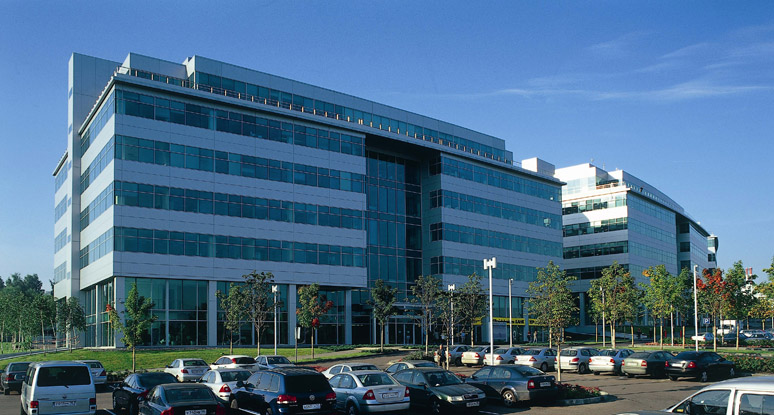 Krylatsky Hills Business Park
Location:
Moscow, , Russian Federation
Architect/Specifier:
ABD Limited and NBBJ East
Created jointly by Russian firm ABD Limited and NBBJ East, the Krylatsky Hills Business Park reflects Moscow's growing prosperity in business. According to the Sawatzky Group which owns the properties, Krylatsky Hills was designed to offer "an attractive, high quality work environment," while also providing "flexibility, and efficiency in terms of operations and space planning." Sited in an arc overlooking the Moscow River, the quartet of five-story towers was designed to correspond to the four ancient elements: Water, Flame, Air, and Earth. The design is meant to express: Water - the source of life; Flame - a passion for business; Air - a space to breathe and Earth - access to the natural environment. Together, these 4 elements represent the "re-creation of work" the owners are striving for with this new campus.Equally elemental are the smooth aluminum facades manufactured by Hunter Douglas. The light, strong panels create a clean look, provide insulation, and eliminate moisture problems due to rain or condensation. Integrated Hunter Douglas sun louvers further enhance the building envelope of each structure. Placed around the top perimeter of the glazing, they shade the upper floor from direct sunlight during long summer days, while also adding visual appeal and allowing unobstructed views of the surroundings.Together the four towers comprise a total of 625,000 square feet of Class A office space and house a number of world-class tenants, including Johnson & Johnson, Cisco Systems, Microsoft, and Intel, among others. The buildings feature amenities to match, including shops, restaurants, a fitness center, and adjacent recreation facilities such as an Olympic bike track, a rowing lake, and a golf course.
Please select desired state.
Thank you for your information. We will be in touch with you shortly.
There was an issue with saving your request, please try again.