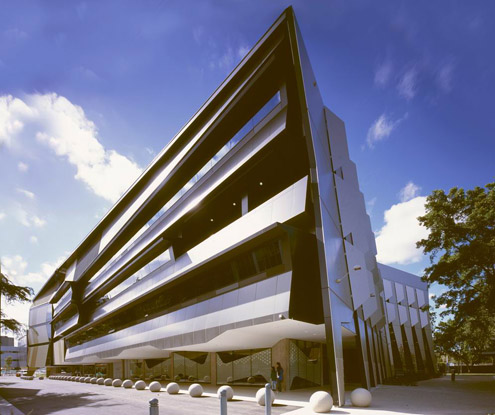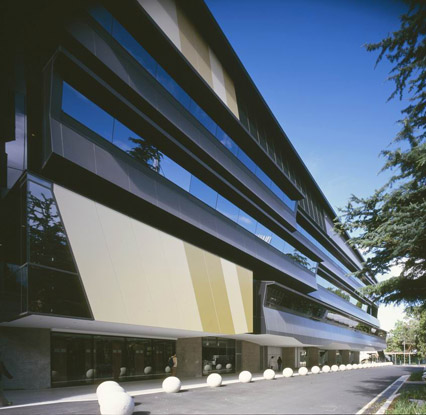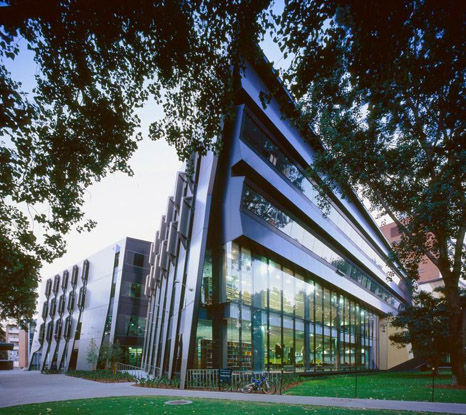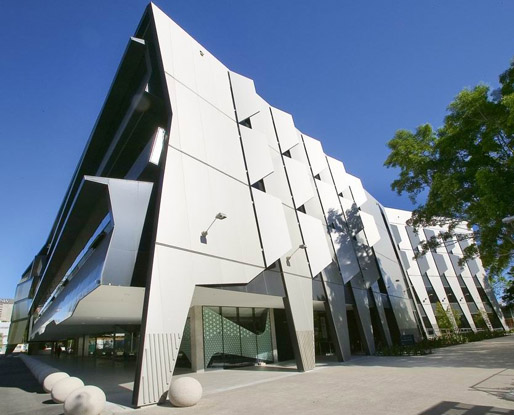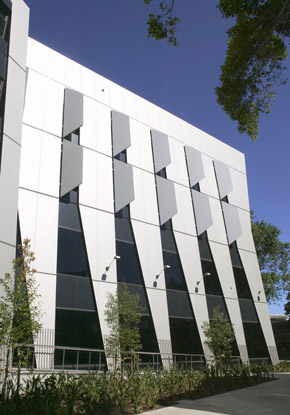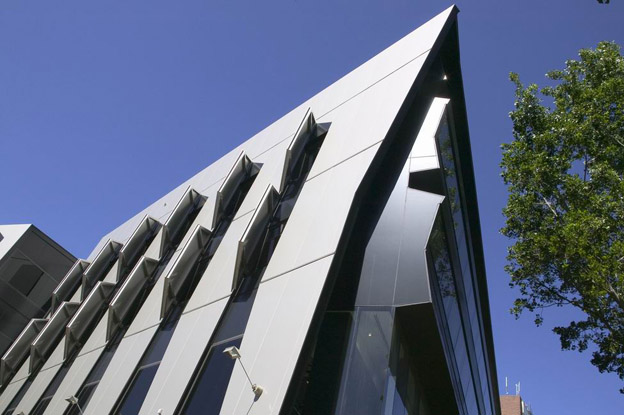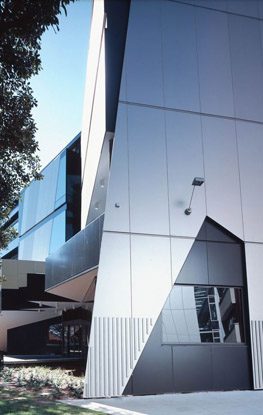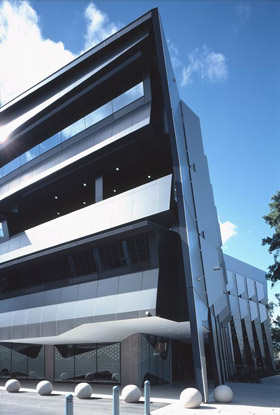 UNSW Faculty of Law
Location:
, New South Wales, Australia
Architect/Specifier:
Lyons Architects
Australian architecture firm Lyons created a futuristic, angular structure for the new Faculty of Law Building at the University of New South Wales. The building houses space for teaching, office, and administration as well as a 350-seat auditorium. It was designed to become an architectural anchor on the University Mall and engineered for a building lifespan of 100 years.

To clad the façade's striking forms and angles, Lyons specified durable Quadroclad panels from Hunter Douglas. The customizable panel system was ideal for the large-scale, asymmetrical application, as QuadroClad panels - which feature two aluminium skins bonded to an aluminum honeycomb core - deliver exceptional rigidity and strength with minimal weight and sub-structure requirements.

Used in a variety of metallic colours, the QuadroClad façade enhanced the aesthetics of the building with a flat, smooth, and consistent surface. Despite the complex forms of its outer surface, the versatility of the panels eased installation by allowing mounting to a variety of subframes.
Please select desired state.
Thank you for your information. We will be in touch with you shortly.
There was an issue with saving your request, please try again.