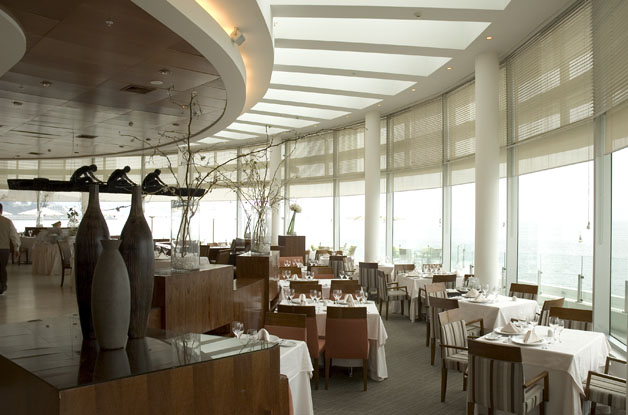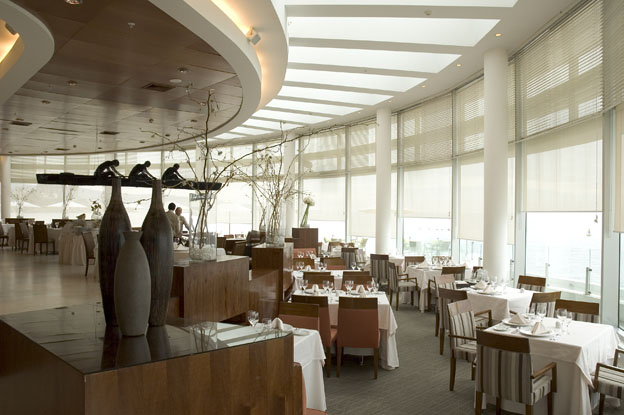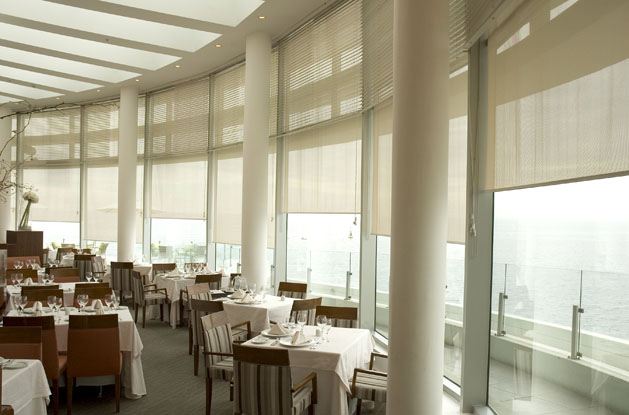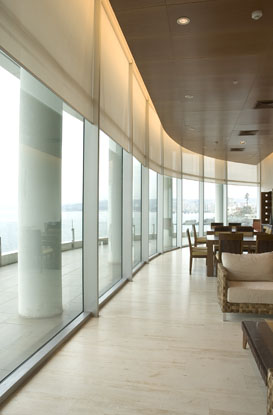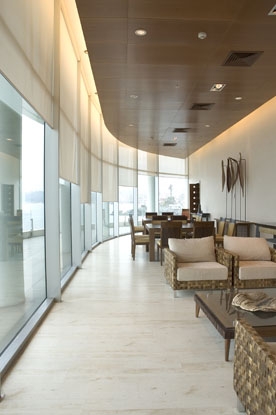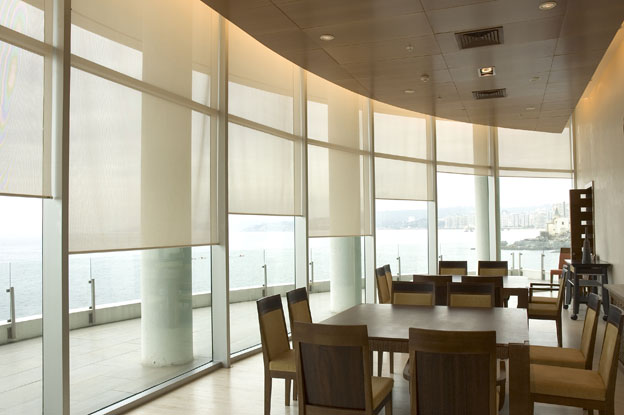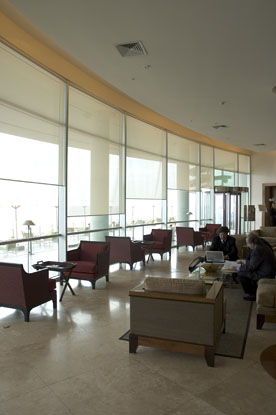 Hotel Miramar/Travesia Restaurant
Location:
Vina del Mar, , Chile
Architect/Specifier:
Alemparte & Barreda
Since its debut in 1946, the Miramar Hotel had perched atop a rocky point in Vina del Mar, Chile, with spectacular views over an emerald ocean. But after weathering 40 years of pounding seas, the building's structure had been damaged beyond repair. Faced with a total rebuild, developers Penta selected Alemparte Barreda architects to help create a new jewel - the Sheraton Miramar Hotel and Convention Center - to fit this stunning setting.

The interiors - with 142 rooms, two convention halls, a restaurant, a spa, three pools, and a gym - had to meet the strict standards of Sheraton hotels. Designer Enrique Concha created an environment featuring luxurious furnishings and finishes in white, turquoise, silver, and green, which reinforces the hotel's marine palette. The design features many elements from Chilean sources, including an extensive collection of sculpture and paintings by native artists. Translucent roller shades by Hunter Douglas protect the artwork from fading and UV damage, while also shielding guests from glare.

Next to the location, the hotel's basic structural shape represents its most distinctive influence. The architects wanted every guest room to have a view of the sea, and thus created a huge, convex glass arc pushing out toward the ocean. It was like "a huge ship that is anchored to the rock," about to put to sea, said principal Yves Besancon.

Overall, the pairing of elegant interiors with sleek exteriors offers a compelling reinvention of the hotel. Horacio Pena, director of Penta, cites influences from the old hotel's Art Deco style, which are blended with "modernist concepts" and the mixture of glass and aluminum." It's a result he calls "a veritable sculpture." At the least, it's a gem of hospitality.
Please select desired state.
Thank you for your information. We will be in touch with you shortly.
There was an issue with saving your request, please try again.