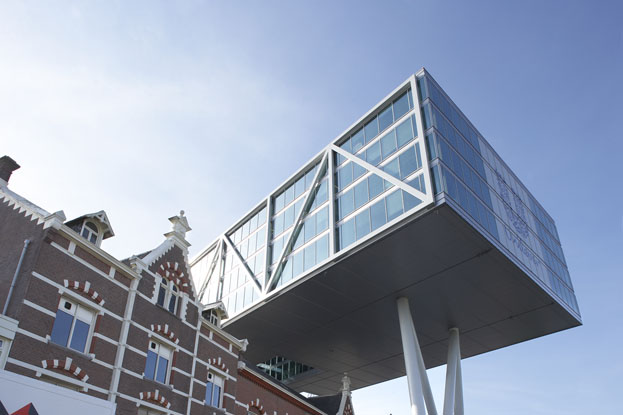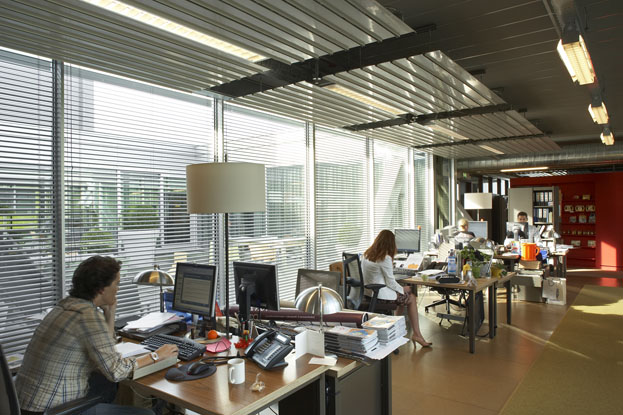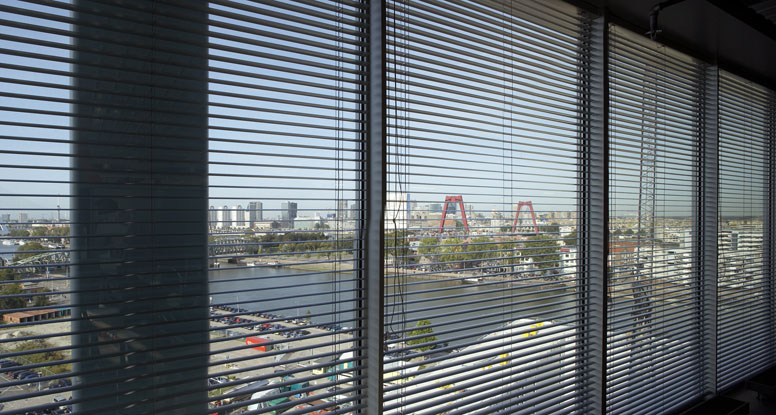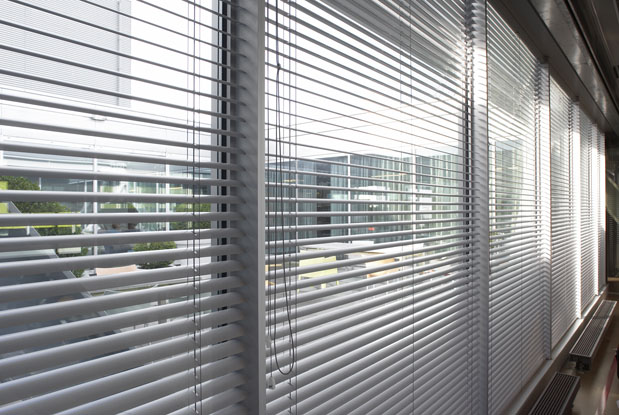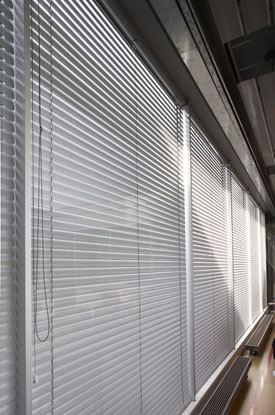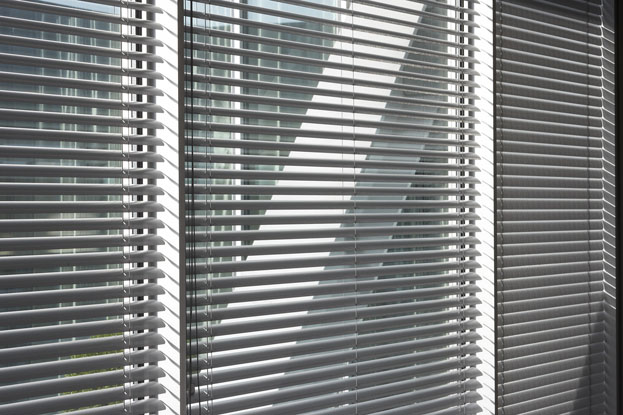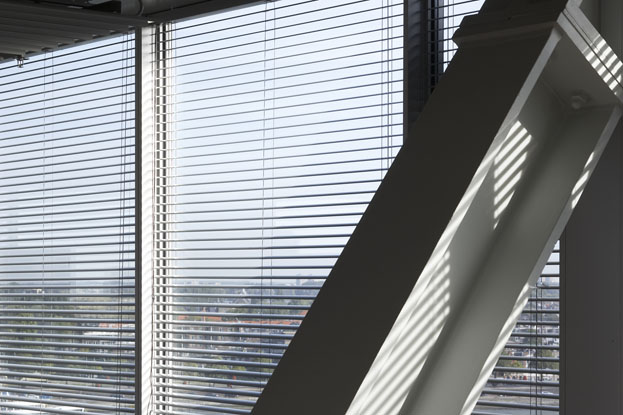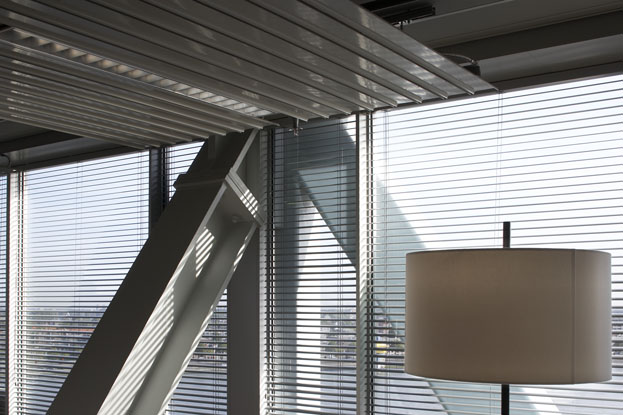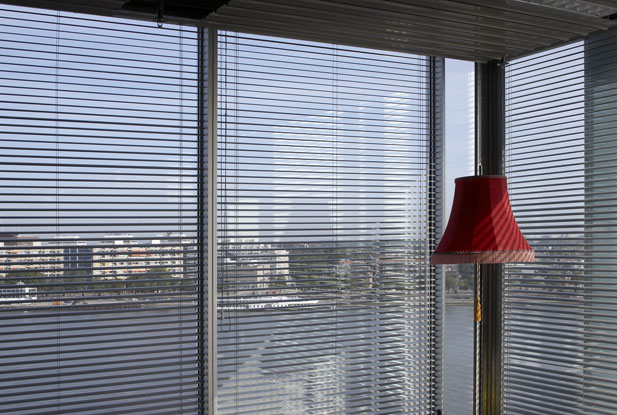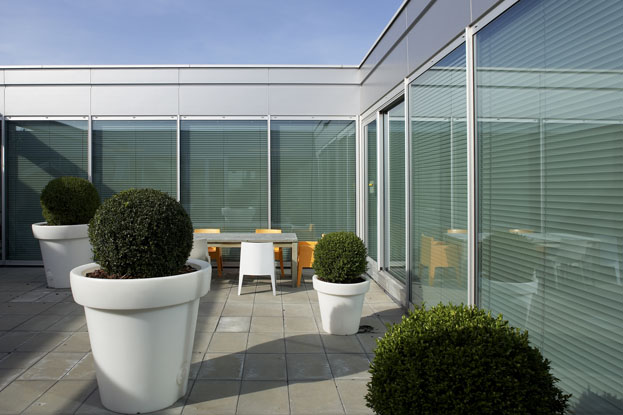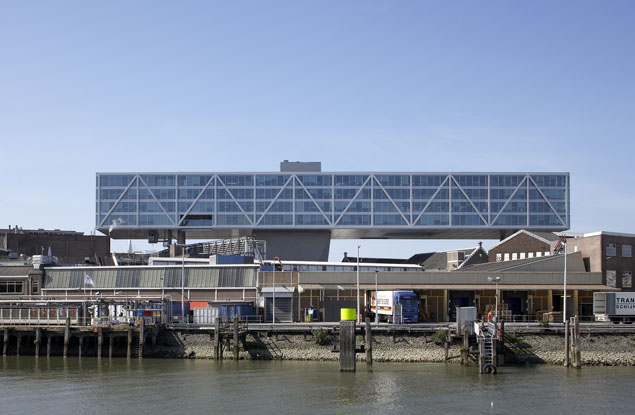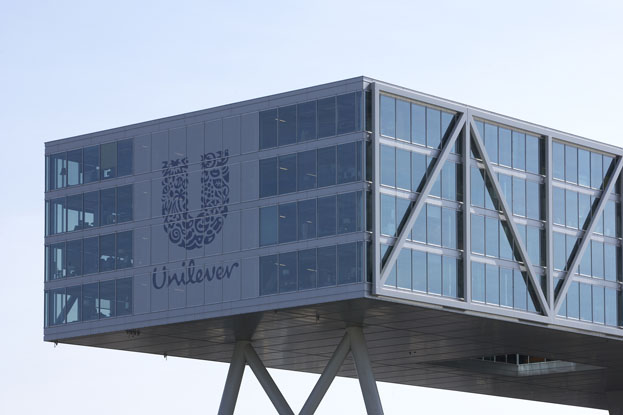 Unilever Best Foods European HQ
Location:
Rotterdam, , Netherlands
Architect/Specifier:
JHK Architects
Propped on 25-meter-high steel stilts, Unilever's headquarters building straddles the historic Blue Band factory in Rotterdam, Holland. Designed by JHK Architects, the 133-meter-long structure was created as a modern home for Unilever's European operations.

Dubbed "De Brug" (the bridge) JHK's metal-and-glass design was inspired by a nearby drawbridge, De Hef. It provides an interesting example of using innovative design to preserve existing buildings. By positioning the new block of corporate offices atop the old factory space, the architects eliminated the need for demolition, preserving a local landmark, while expanding the usable space of the site.

De Brug also represents an impressive feat of prefabrication. In this case, the entire structure was built on an adjacent site. Once complete, it was rolled gently into place above the factory.

Glass walls in steel frames define the interior space, offering spectacular views of the busy Rotterdam waterways and a beautiful, light-filled interior. To deal with sun glare and keep employees from having to squint, aluminum blinds by Hunter Douglas were installed at all the windows. Like the airy, "floating" design of the building itself, the shades help elevate productivity to new heights.
Please select desired state.
Thank you for your information. We will be in touch with you shortly.
There was an issue with saving your request, please try again.