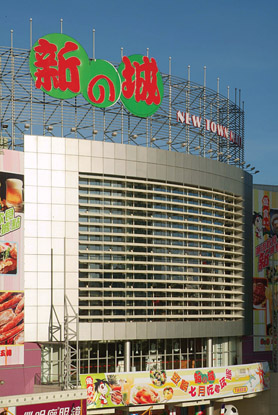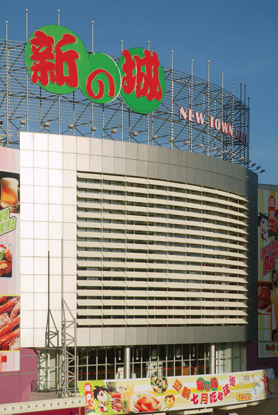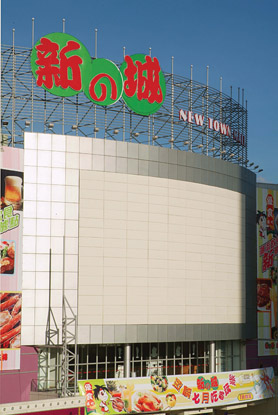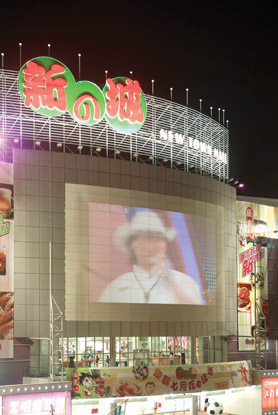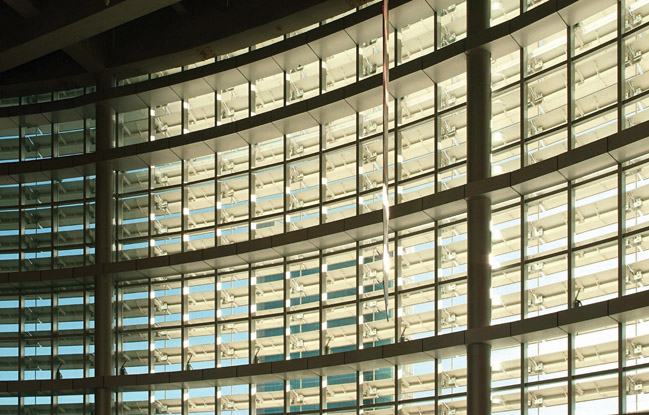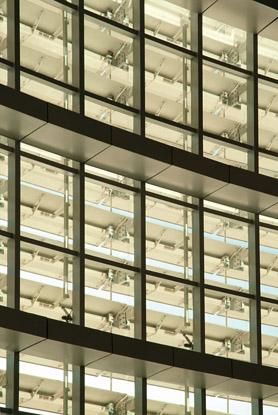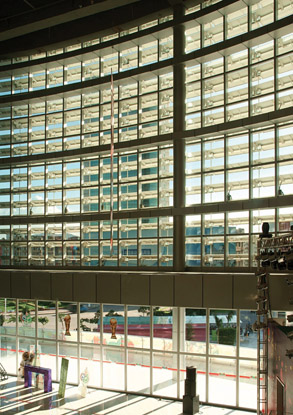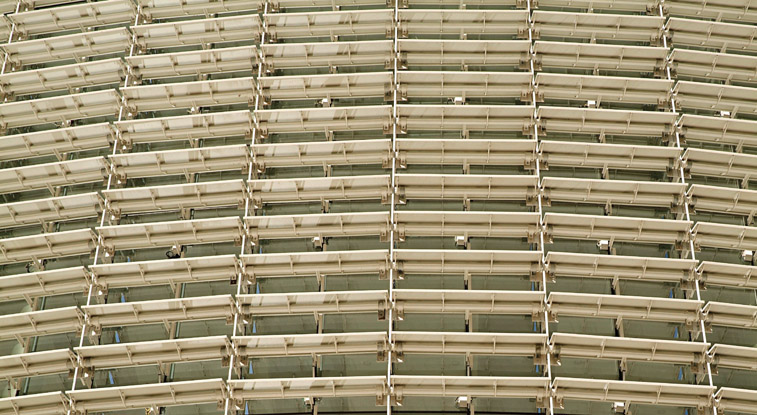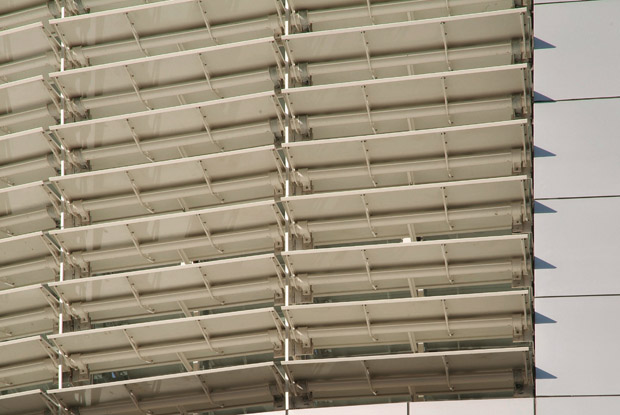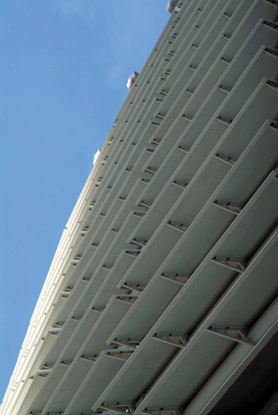 New Town Plaza
Location:
Jiangmen, , China
Architect/Specifier:
BLVD Architect Office, Canada
At its opening back in 1984, the New Town Plaza mega shopping center became an instant landmark in the New Territories of Hong Kong. Renovated three times in the ensuing years, the complex now features a million and a half square feet of shopping space, including hundreds of stores, 10 cinemas, a hotel, and an office building.

Directed by BLVD Architects of Canada, the most recent update redesigned one of the center's main entrances. The central design element includes a dramatic array of motorized custom louvers, which stretch high above patrons entering the mall. The 16 rows of louvers allow daylighting during the day, while also managing glare and heat gain.

As darkness falls, however, the louvers close tightly and their highly reflective exterior surface is transformed into a giant video projection screen. This large outdoor venue not only serves as a beacon welcoming patrons into the mall, but also creates a large outdoor venue for entertainment.
Please select desired state.
Thank you for your information. We will be in touch with you shortly.
There was an issue with saving your request, please try again.