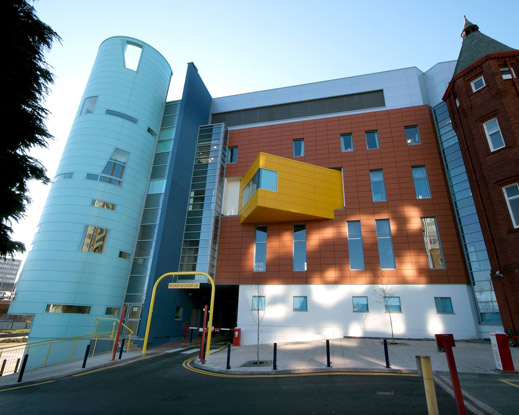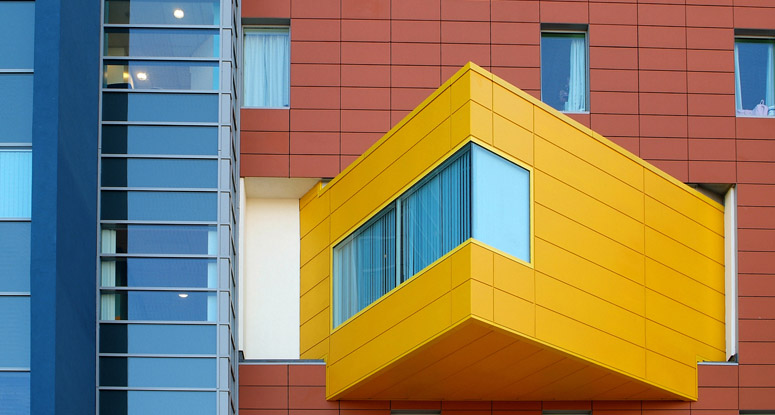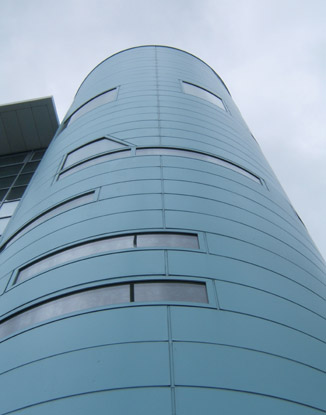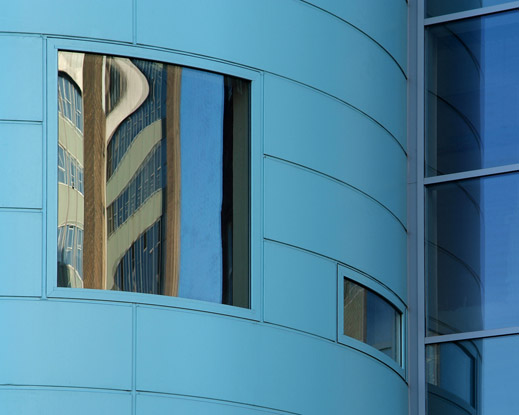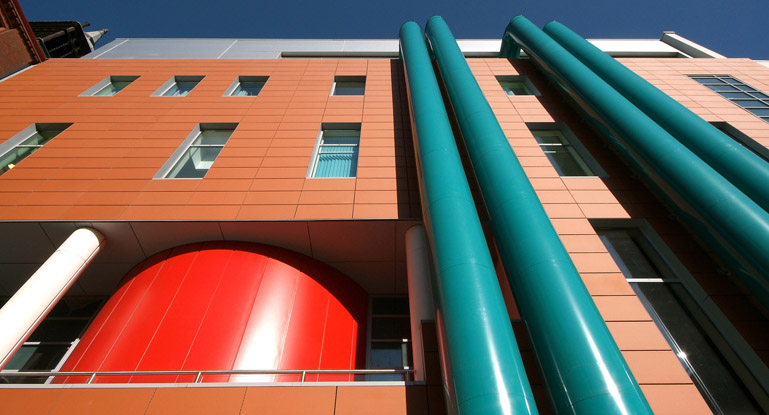 Birmingham Children's Hospital
Location:
Birmingham, , United Kingdom
Architect/Specifier:
RPS
Patient care has come a long way since Victorian days, when hospitals featured vast, austere wards staffed by starched matrons toting buckets of cod liver oil. Today, health trusts across the UK must adapt the old Victorian buildings to suit modern medical practices.

Architects from RPS Planning & Development recently achieved a particularly successful integration of new and old with a new burn unit the firm designed for Birmingham Children's Hospital NHS Trust. The structure meets all the latest requirements for treatment, but with a design that "attempts to reflect the sprit of the children, adolescents and families" treated there, says Simon Houldcroft, principal associate at RPS. "The building attempts to empower its young patients by encouraging interaction and healing and [creating] an identifiable 'home base' territory for patients, staff and visitors, he adds. "The vibrant colours used were designed to contrast with the adjacent Victorian terracotta buildings, and its position provides a landmark gateway to Birmingham."

The building's striking design and colorful exterior rely in part on an advanced façade system by Hunter Douglas. The structure has three very different architectural effects: a red curve, a cantilevered blue "drum," and a yellow "cheese wedge." The red and blue zones are strictly aesthetic effects, but the yellow wedge houses a unique twin bed space in the burns ward with a clear view across the city. Windows were mounted low so patients and their siblings could easily see out.

In addition to a wide choice of colors and flexible shapes, the façade system also meets performance requirements for insulation, structural movement, and sustainability. Treating people with severe burns requires that operating and recovery areas stay at specific levels of temperature and humidity. Patients lose heat rapidly through a burn and the air must maintain high humidity to prevent the wounds from drying out.

The façade panels specified by RPS feature two aluminum skins on a core of insulating mineral wool. This structure offers one of the highest thermal performances on the market. Panels connect via an exclusive, concealed fixing clamp at the panel joint. The clamp secures the panel using the inner skin and does not rely on "through" fixings that would create a cold bridge into the building.

Stability with panel movement was also important when it came to building the blue cantilevered tower. Hunter Douglas developed new fixing elements to allow deflection of floor slabs that support the façade and to cope with the building's irregular shapes and angles. Plans for a roof helipad made stability even more important.

Despite the challenges, the architecture and construction teams delivered a successful scheme on time, to the right quality, and within budget. Even better, this striking new building achieved a "wow" factor that can only stimulate the recovery of its young patients.
Please select desired state.
Thank you for your information. We will be in touch with you shortly.
There was an issue with saving your request, please try again.