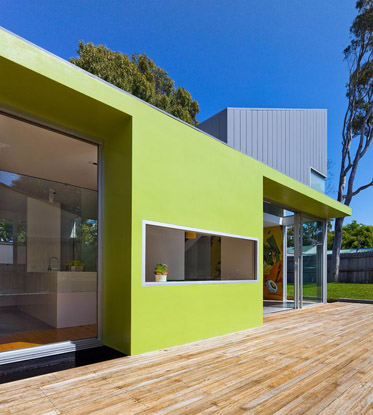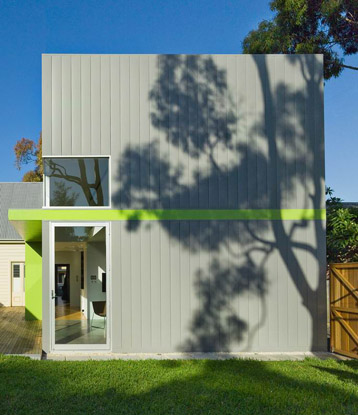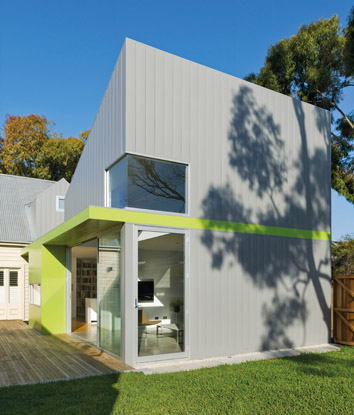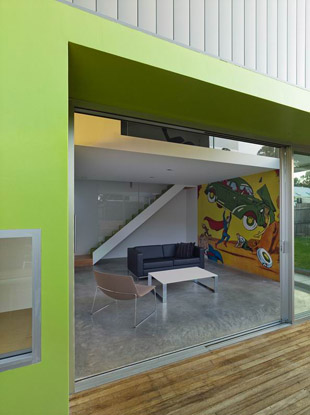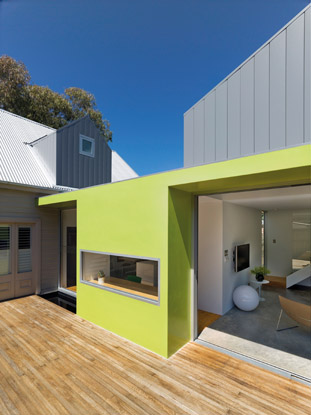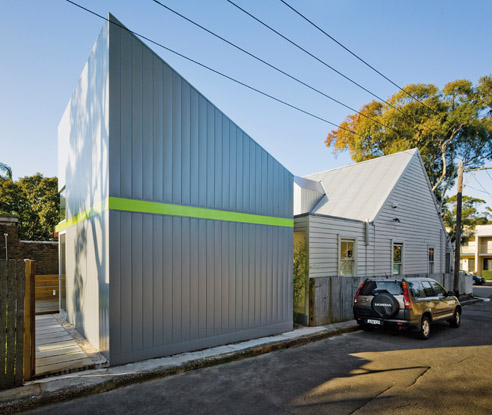 Lilyfield House
Location:
Lilyfield, NSW, , Australia
Architect/Specifier:
Nobbs Radford Architects
Lilyfield House, a private residence, occupies a constrained site in a built-up 19th Century inner-Sydney suburb. Nobbs Radford Architects stepped in with a design for a subtle modern extension, drawing inspiration from the humble original cottage, with its flanks clad in narrow wooden weatherboards, while still managing to convey a functional, standalone character. From the street, the new addition presents a striking geometric counterpart to the traditional pitched roof profile of the original house, with walls covered in industrial gauge steel and a monolith roof that rises to a spiky peak.

The house is developed from a strong southern street wall of glazed brick with an inbuilt pattern in two shades of black. This facade is a gesture to the public, an abstracted billboard and a rampart, as well as a reference to the vanishing industrial heritage of the area. Internally, circulation is in a one meter zone along this wall and is defined by thick masonry walls, articulated to form cupboards and lighting recesses.
Please select desired state.
Thank you for your information. We will be in touch with you shortly.
There was an issue with saving your request, please try again.