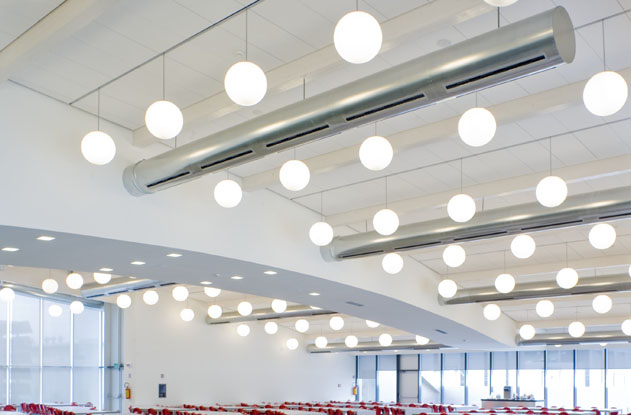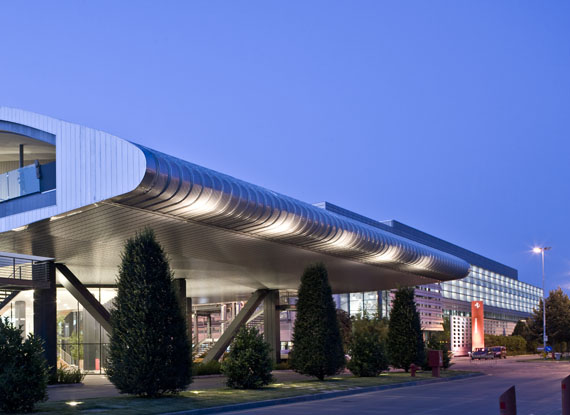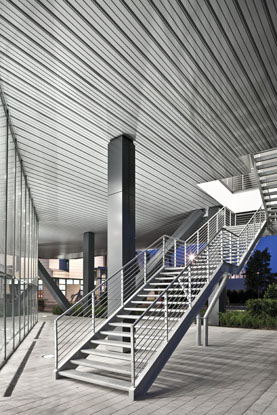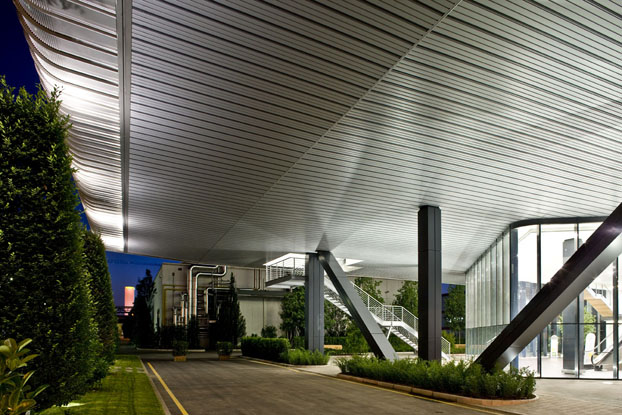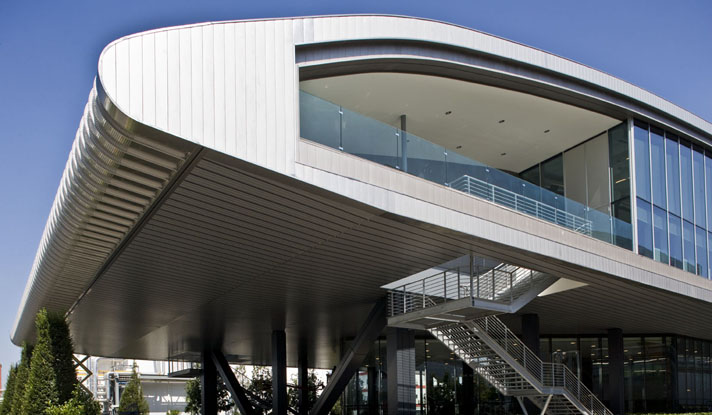 Ferrari HQ
Location:
Maranello , , Italy
Architect/Specifier:
MDN Marco Visconti & Partners
Architect Marco Visconti brought futuristic architecture to the new restaurant of Ferrari, Italy's most important sports car company. Using shapes that seem inspired by space flight, his intriguing design features many areas that showcase Hunter Douglas ceilings. On the exterior, the irregular plan of the ceiling soffits created a challenging installation that was fully met with 80B and 30B linear ceilings by Hunter Douglas. Two different colors - silver and dark gray - create an interplay of contrast and slat dimensions. In the first-floor canteen, which can hold more than 600 people, Techstyle® E acoustical ceilings were used to optimize acoustics. The panels' white colour blend well with the wooden, white-stained beams and the light ceramic floor of the canteen. The installation was also quite hard in this area, due to the sloped section of the ceiling and the requirement for separated "islands" that fit perfectly among the wooden beams.
Please select desired state.
Thank you for your information. We will be in touch with you shortly.
There was an issue with saving your request, please try again.