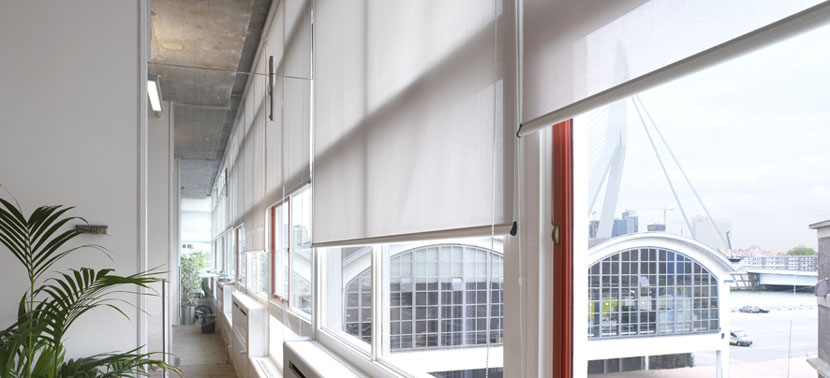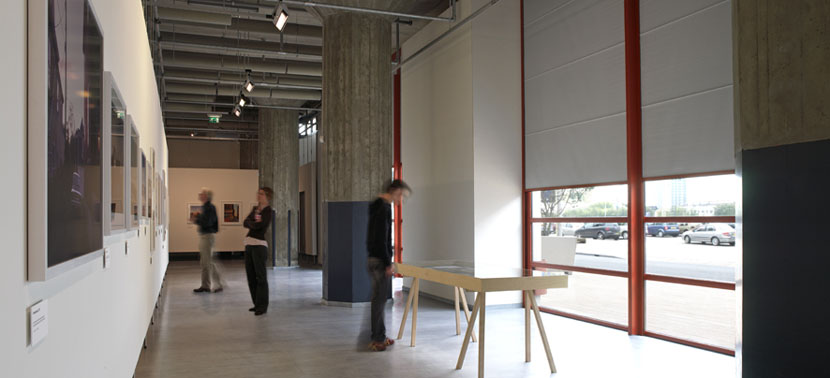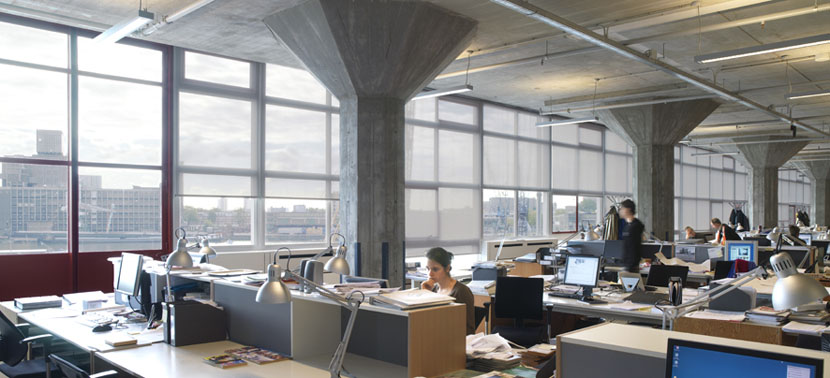 Las Palmas
Location:
Rotterdam, , Netherlands
Architect/Specifier:
Jong Gortemaker Algra
The newly refurbished Las Palmas building combines several cultural institutions and creative commercial businesses. The multifunctional space totals approximately 25,000 sqm. Originally built in 1953, this foremost example of post-war Dutch rationalist architecture, synonymous with the progress towards new urbanity on Wilhelmina Pier in Rotterdam, has been fully restored.

To maintain the characteristics of the original space, the architect strived for a discreet intervention. The brief however, required a reasonable number of closed offices which would, in turn, break down the overall openness of the space. Respecting the existing column grid, all the office units were carefully arranged. Semi-closed areas were created out of the "negative space" in-between the units to better utilize all available space.

Large banks of Roller Shades, by Hunter Douglas, provide light control and help control heat gain.
As seen in:
Please select desired state.
Thank you for your information. We will be in touch with you shortly.
There was an issue with saving your request, please try again.