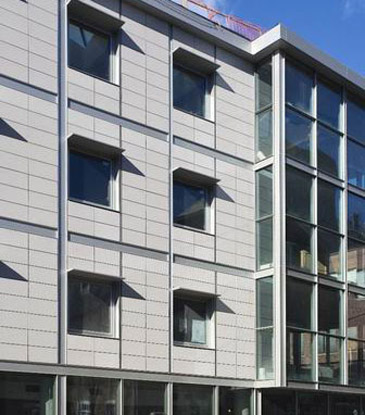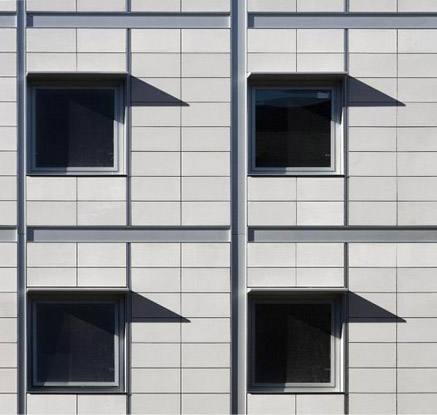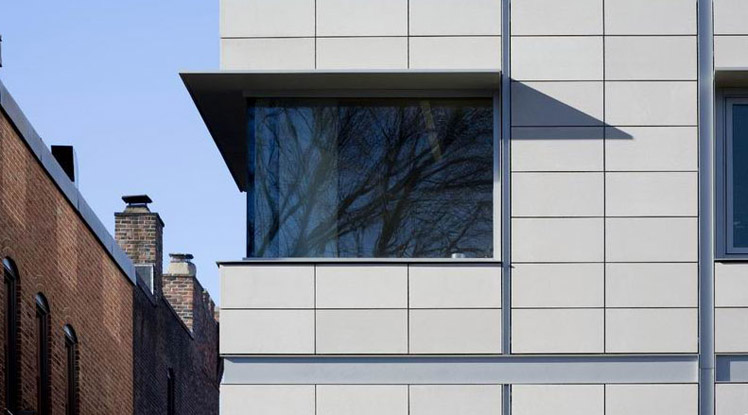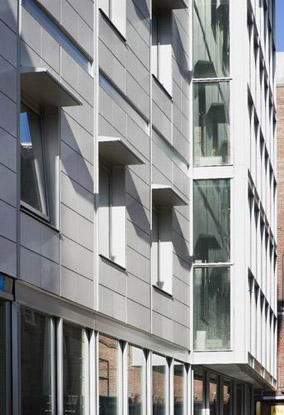 90 Mt. Auburn Street (Harvard)
Location:
Boston, MA, United States
Architect/Specifier:
Leers Weinzapfel Assoc. and Samuel Anderson Architects
The Harvard University Library building (HUL) is responsible for coordinating the largest academic library in the world, encompassing more than 90 libraries within Harvard. Located at 90 Mount Auburn Street in Cambridge, Massachusetts, the building was designed by Leers Weinzapfel Associates Architects Inc. with interiors by Samuel Anderson Architects.

Sustainability was a key element of the HUL project, one reason that Leers Weinzapfel chose to clad the library building in terracotta panels from NBK, a Hunter Douglas company. NBK terracotta panels are made from 100% raw materials, are extremely durable, and able to withstand exposure to both weather and UV damage. The panels also offer a rainscreen feature that resists water penetration, reduces maintenance costs, and reduces thermal bridging to save energy.

Because the library had to meet the building requirements of the Cambridge Historical Society, it was also important that NBK terracotta panels are available in a range of textures, colors, and glazes.

As noted, the project focused on environmental sustainability, which earned it Gold LEED certification. The library is one of 13 gold-certified projects at Harvard and is part of the university's network of LEED certified buildings that together save more than 3.5 million gallons of water per year. Harvard University has 25 LEED Certified buildings, more than any other university in the world.

"The building exemplifies 'green' construction techniques and the University's commitment to them," says Barbara Graham, an associate director. "We're proud to provide an unquestionably green environment as well as well-designed work spaces... that reflect the important nature of the work that HUL does every day."
Please select desired state.
Thank you for your information. We will be in touch with you shortly.
There was an issue with saving your request, please try again.