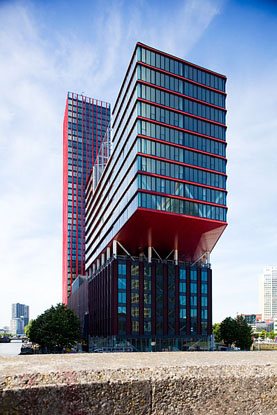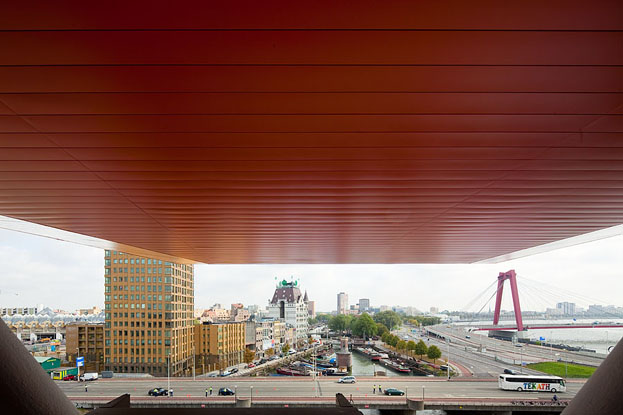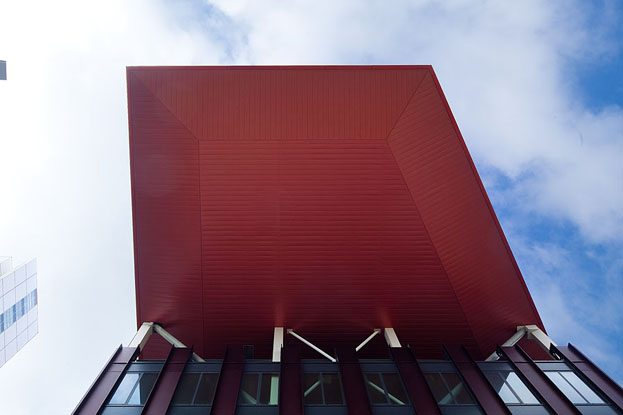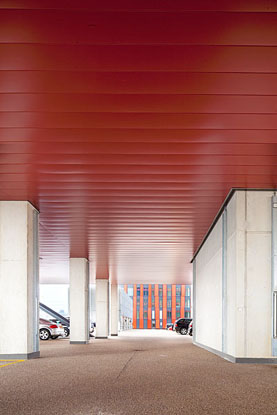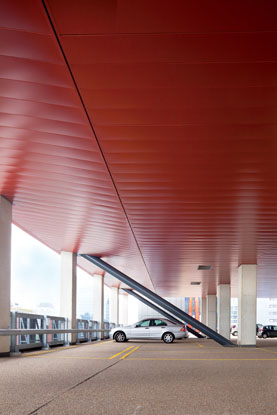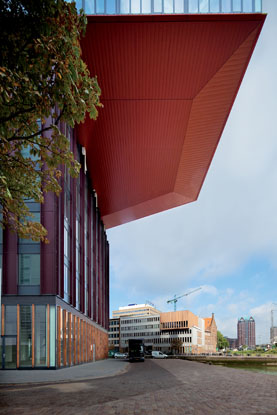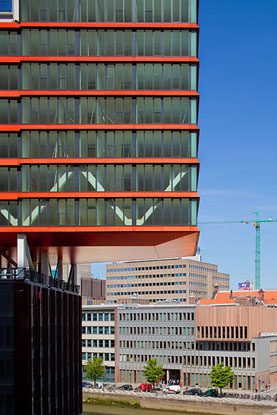 The Red Apple
Location:
Rotterdam, , Netherlands
Architect/Specifier:
KCAP Architecten & Planners
At the head of Rotterdam's Wijnhaven Island is a new mixed-use high-rise complex complete with residences, shops, cafes and restaurants that seemingly stretch towards the sky.

The Wijnhaven Island forms a link between Rotterdam city center and the River Maas. It is being redeveloped using a dynamic transformation model, which provides development guidelines that ensures a balance between new and existing construction as well as the preservation of fine views and sufficient incidence of daylight throughout the area. The Red Apple building stands in a visually prominent position: at the tip of the Wijnhaven Island, with water on three sides and views across the river and the 'Old Harbour.'

The development consists of two major volumes – a tower of 124 meters height and a partly cantilevering block building, both connected by a plinth with public functions as integral part of the existing surroundings. All 231 apartments provide for
 panoramic views while the red bands of the façade, by Hunter Douglas, accentuates the Red Apple in the skyline of Rotterdam.
Please select desired state.
Thank you for your information. We will be in touch with you shortly.
There was an issue with saving your request, please try again.