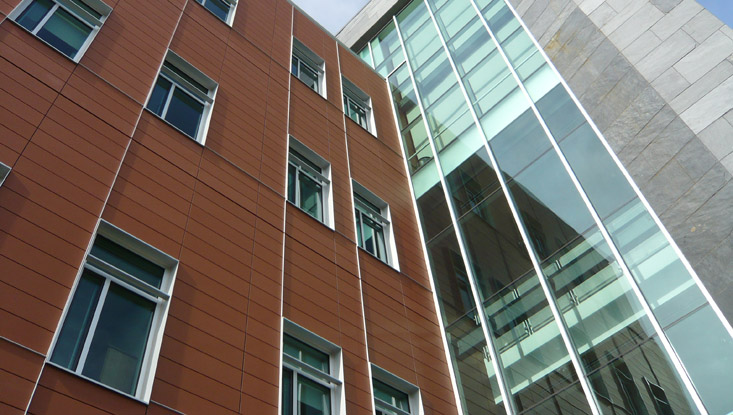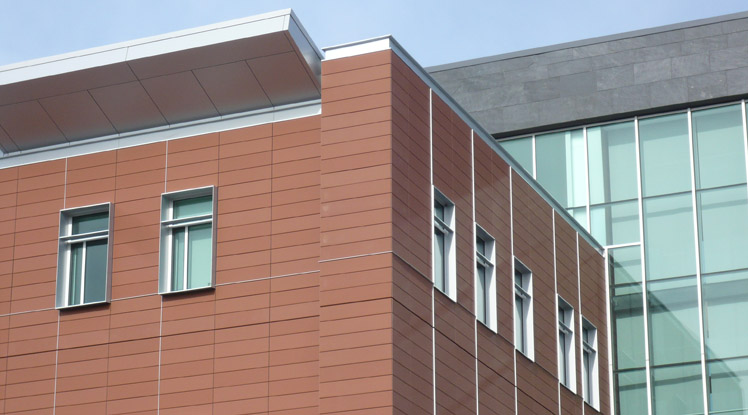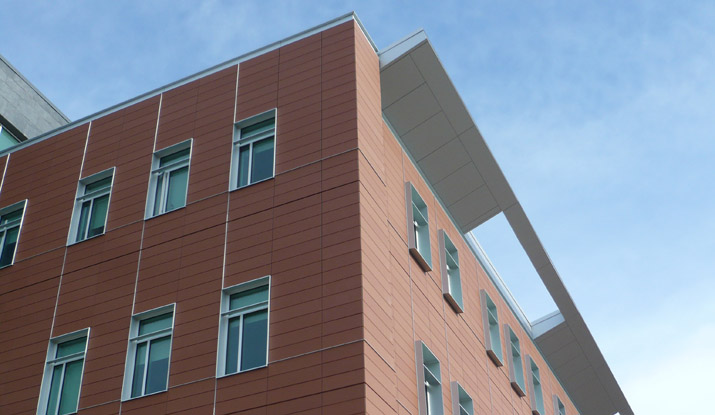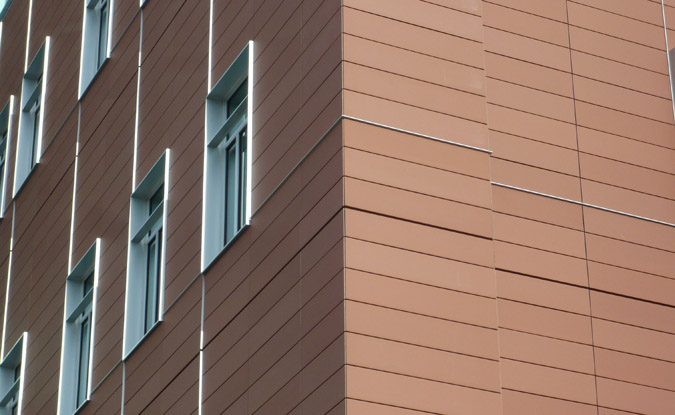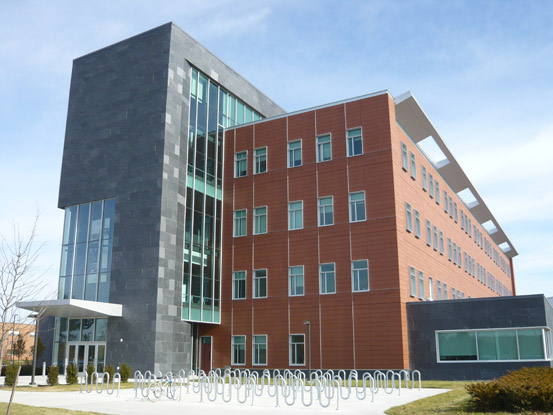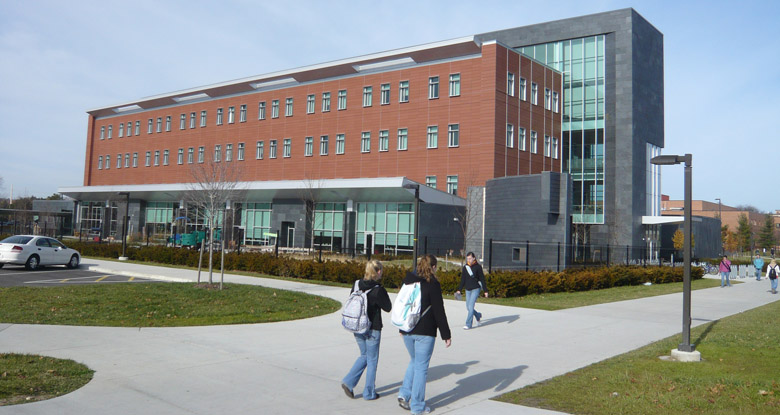 Central Michigan University
Location:
Mount Pleasant, MI, United States
Architect/Specifier:
DSA Architects - SHW Group
The College of Education and Human Services at Central Michigan University in Mount Pleasant, Michigan, is a nationally recognized teaching program that's based in a new, state-of-the-art facility designed by DSA Architects at the SHW Group.

DSA Architects sought to create a sustainable and healthy learning environment for CMU students. This included considering factors such as indoor air quality, natural lighting, water-efficient landscaping, and a sustainable building envelope with terracotta facades by NBK, a Hunter Douglas Company.

DSA chose to clad the 136,000-square-foot EHS building with NBK terracotta facade panels because they are made from 100% raw materials, deliver rainscreen benefits for moisture control, reduce thermal bridging, and are available in customizable colors, textures, and glazes.

"The building's exterior offers the facility a two-fold benefit. Not only does it harmonize with the existing campus context, it offers a pressure-equalized ventilated wall system made of terra-cotta rain screen panels," Said architects at the SHW Group of NBK terracotta facades. "These panels allow the facade to breathe, thus discouraging water damage and molds while allowing for more insulation in the wall's cavity."

The Education and Human Services building is CMU's the first project to seek LEED certification and is expected to meet Gold LEED standards.
Please select desired state.
Thank you for your information. We will be in touch with you shortly.
There was an issue with saving your request, please try again.