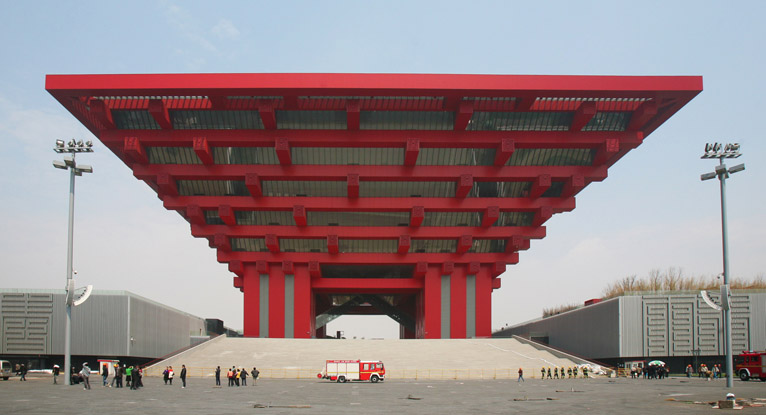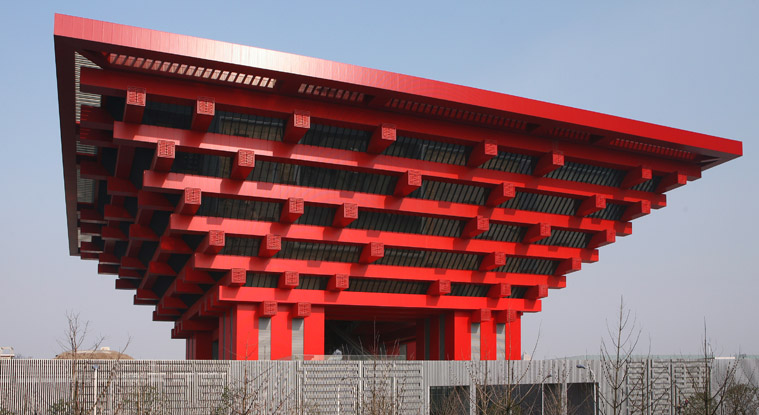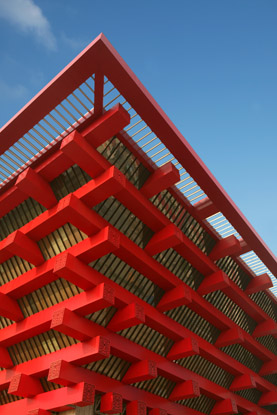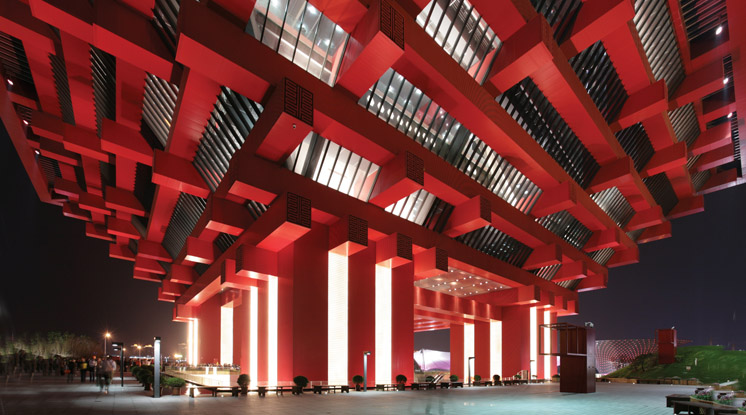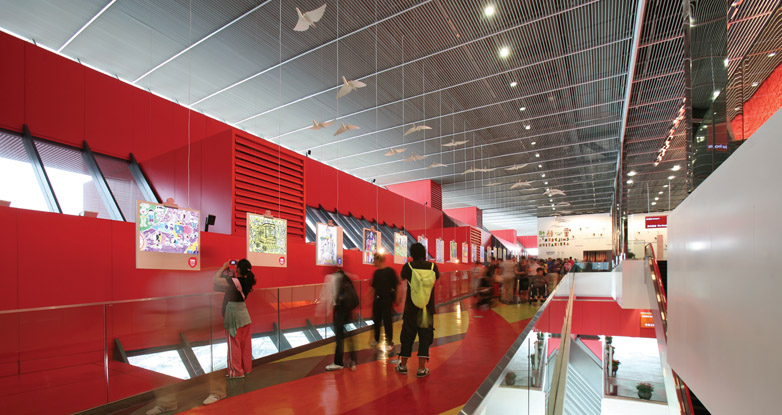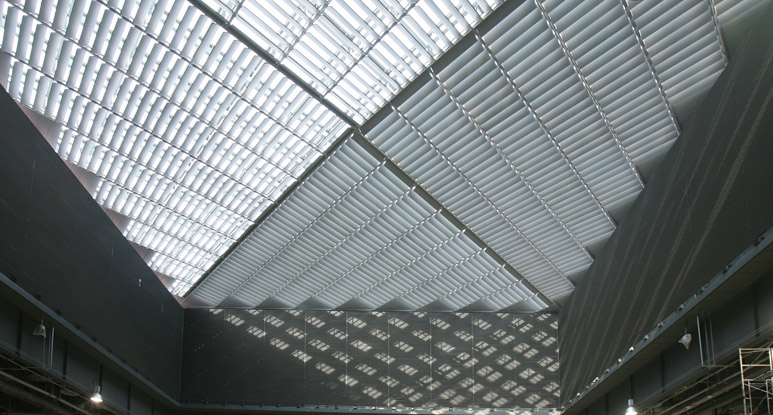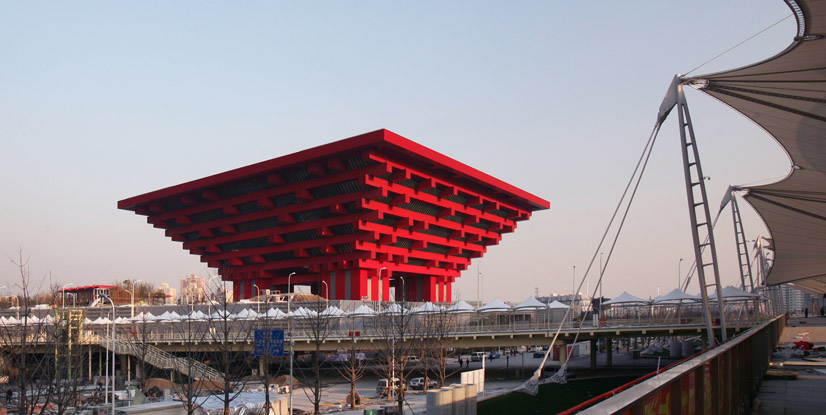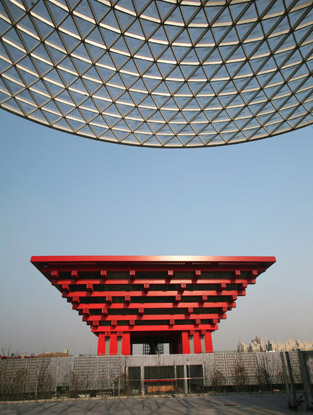 China Pavilion at Shanghai Expo
Location:
Shanghai, , China
Architect/Specifier:
The United Design Team for the China Pavilion
Serving as the hub of the World Expo 2010 in Shanghai, the China Pavilion was created to be a showcase of Chinese strength. Designed by the United Design Team, a compilation of top Chinese architects, this "Crown of the East" features an inverted pyramid roof that signifies the grandeur and history of Chinese culture.

Although all designers of the United Design Team quickly agreed the Pavilion should be clad in red, determining the exact color was a long process. Consultations with experts in art determined the color by considering the building texture, sunlight, and façade durability. If the red were too bright, the pavilion would appear harsh; if too dull, designers would risk having the panels fade over time due to sunlight exposure.

Because of the roof's inverted pyramid structure, its natural shading feature became another factor to consider. How to get China Red to blaze through the darkness but not be overpowering in the sunlight required extensive testing. At length, designers determined that the "China Red" they desired should represent "the Queen of all shades of red, flamboyant without compromising any grandeur or serenity."

Inspired by the Gugong (Forbidden City) red, the structure features a combination of seven different shades, ranging from mid to high levels on the chroma scale. Each tier of the inverted pyramid possesses a different shade of red that best captures the light and emulates the overall essence of China Red.

Hunter Douglas was asked to custom-make Quadroclad metal façade panels for the Pavilion in the precise color scheme required. As part of the process, the Hunter Douglas technical team set up several lighting simulations to determine the best solution.

Hunter Douglas provided 35,000 square meters of Quadroclad textured panels and 21,000 square meters of Quadroclad Sandwich panels in custom China Red, making the China Pavilion one of the largest red buildings in the world. The China Pavilion also features Hunter Douglas 84R Sun Louvers and 20,000 square meters of Screen V100 ceilings.
Please select desired state.
Thank you for your information. We will be in touch with you shortly.
There was an issue with saving your request, please try again.