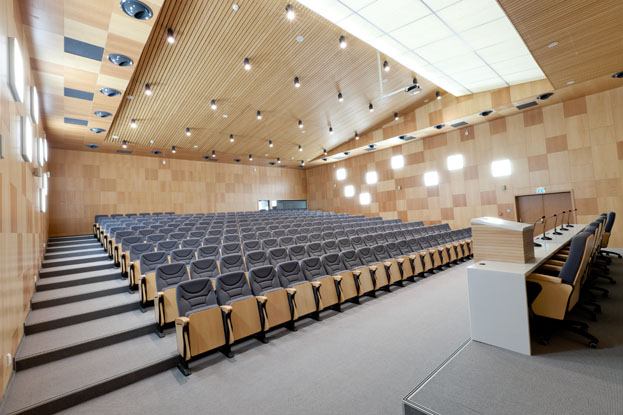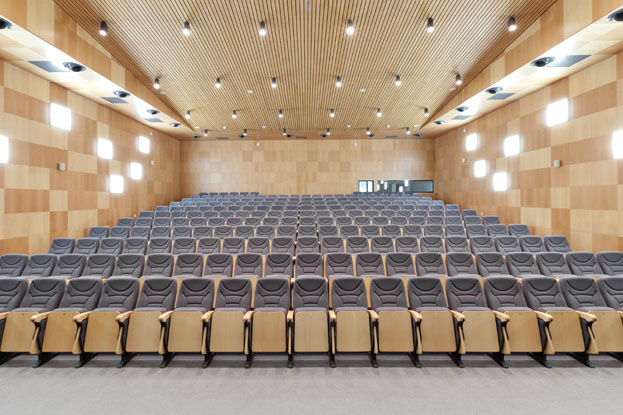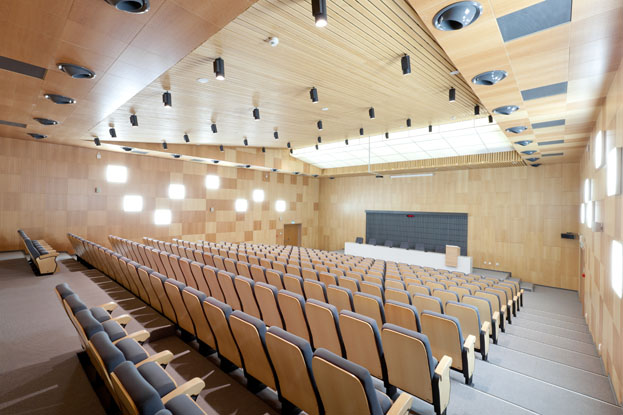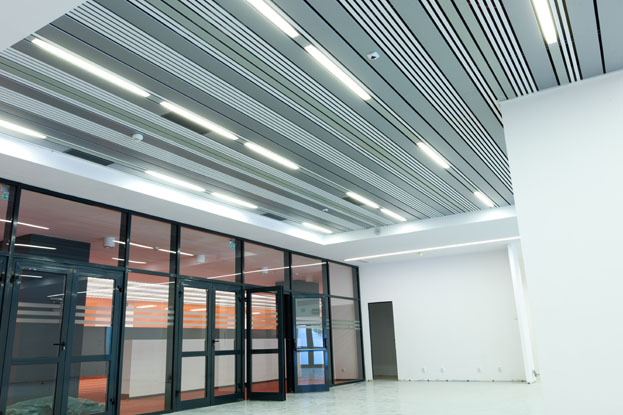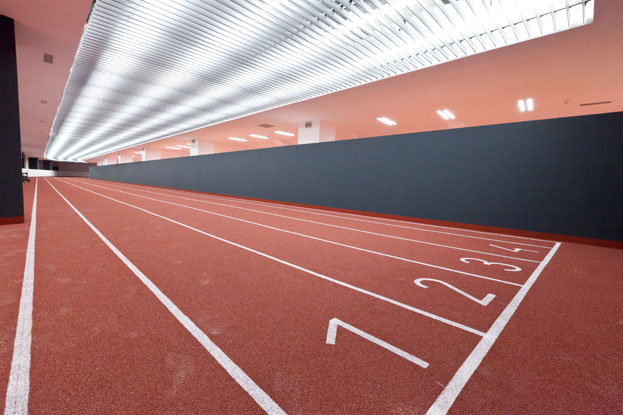 Cluj Arena
Location:
Cluj Napoca , , Romania
Architect/Specifier:
Dico & Tiganas
The brand new UEFA Elite classified Cluj Arena in Romania is home to Football Club Romania Cluj. The inspiring back-to-back victories by CFR Cluj at the Romanian Super Cup convinced the County Council of Cluj to ditch their plans of renovating the old Municipal Stadium in favor of a new arena that represents not only the progress and identity of the soccer team, but of the city itself.

However, due to the nature of the Romanian political system, architects Dico and Tiganas had less than four years to complete the new stadium. To ensure the timely completion of the Cluj Arena, Dico and Tiganas chose to work with Hunter Douglas who provided on-site assistant during the installation of its ceiling products in the conference room, indoor track, and stadium entrance. Dico and Tiganas specified Techstyle, Woodwright™ Plank & Tile, and Woodwright™ Linear, Linear V100, and Multipanel Linear ceiling products. Hunter Douglas also worked with architects to inspire the woven facade that now encases the Cluj Arena.

The Cluj Arena is a public stadium designed to be the focal point of the city. In addition to being surrounded by parks and other urban and sports centers, the Cluj Arena houses 30,000 roof-covered seats, an underground parking lot, locker rooms, gym and indoor track, spa, conference and press center, restaurants, bars, and TV studios and offices for up to seven sports clubs. The Cluj Arena is the European winner of the 2011 Project of the Year Award hosted by Hunter Douglas Contract.
As seen in:
Please select desired state.
Thank you for your information. We will be in touch with you shortly.
There was an issue with saving your request, please try again.