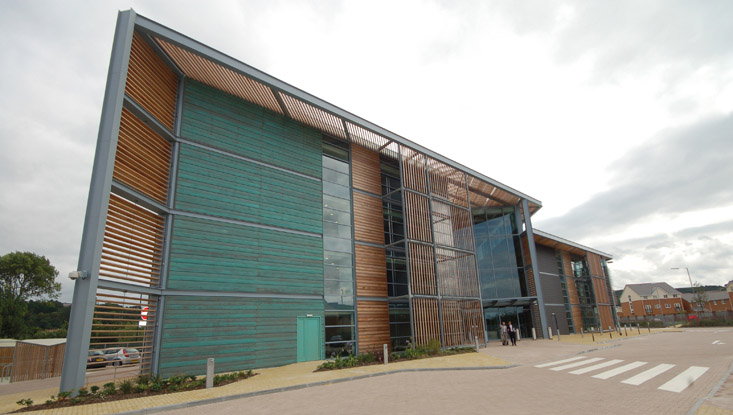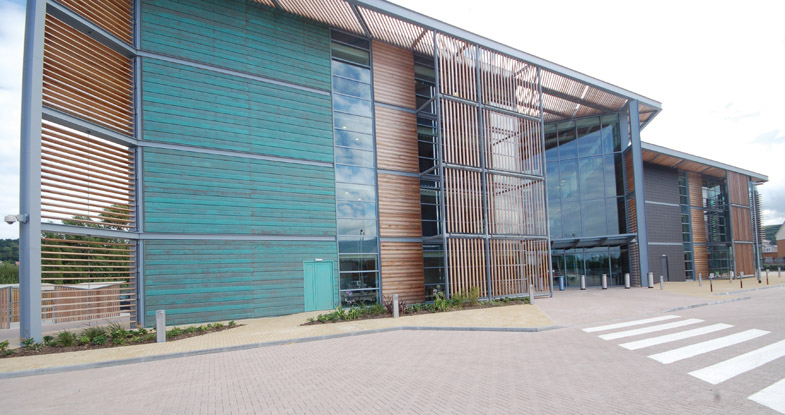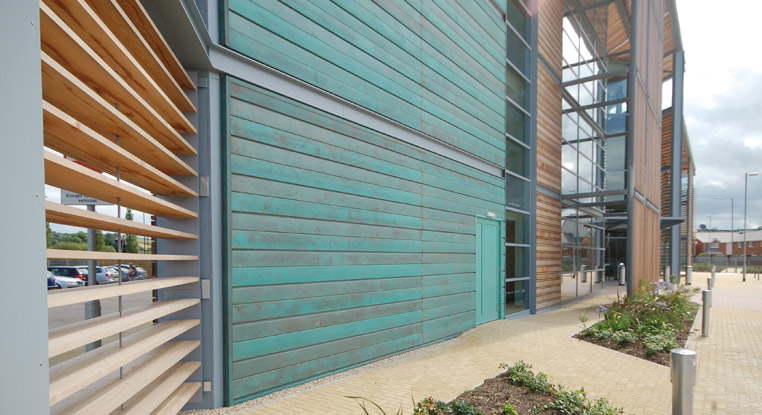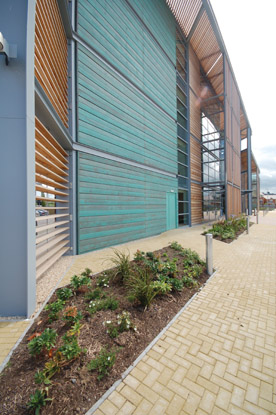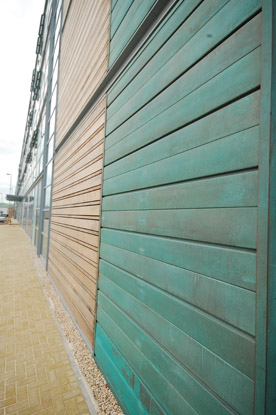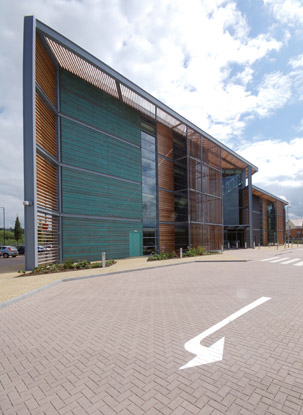 Welsh Assembly
Location:
Aberystwyth, , United Kingdom
Architect/Specifier:
Powell Dobson Architects
The Welsh Assembly building covers 7,600 sqm and accommodate up to 535 staff. The building demonstrates best practice and innovation in office environments, with four stories of open plan office space. The new office is the first central government building in the UK to incorporate a designated public access area.

"The site is in a prime location. Through our designs, we wanted to capitalize on its gateway position and ensure the building creates a favorable first impression on visitors to Aberystwyth," said Jeff Tucker, director at Powell Dobson. According on the architect's original idea, the Welsh Assembly is designed to emphasize environmental sustainability, which is also one of the core ideas of Hunter Douglas architectural products. To be more specific, the building aims to take control of a large part of the internal environment, by using high thermal mass, good solar control and natural ventilation wherever possible. The building can further reduce its energy consumption by the use of appropriate renewable energy measures, such as solar water heating, a biomass boiler and rainwater harvesting.
Please select desired state.
Thank you for your information. We will be in touch with you shortly.
There was an issue with saving your request, please try again.