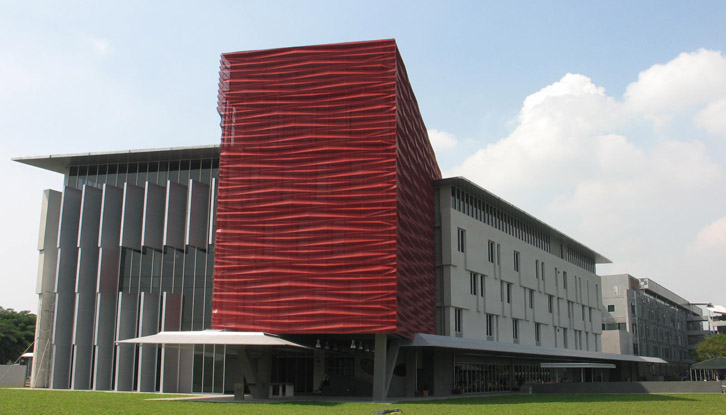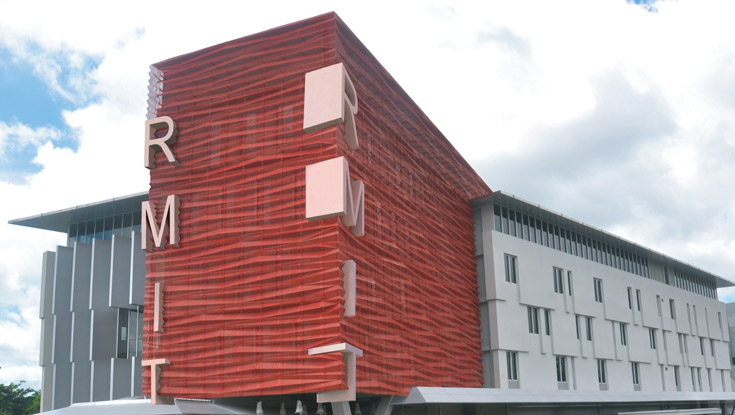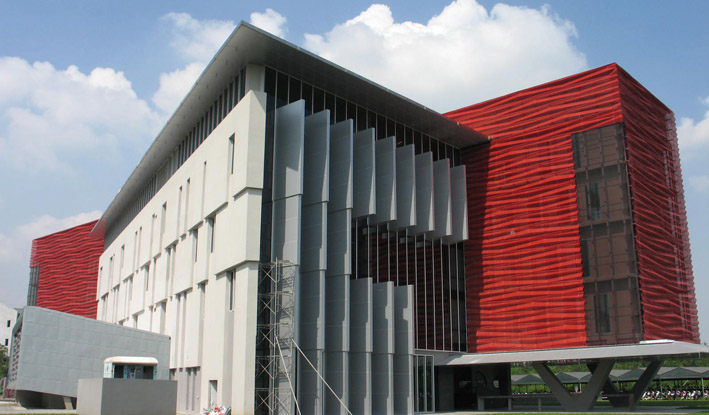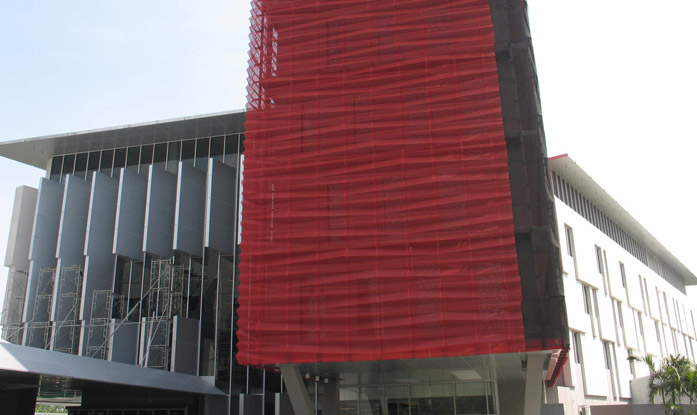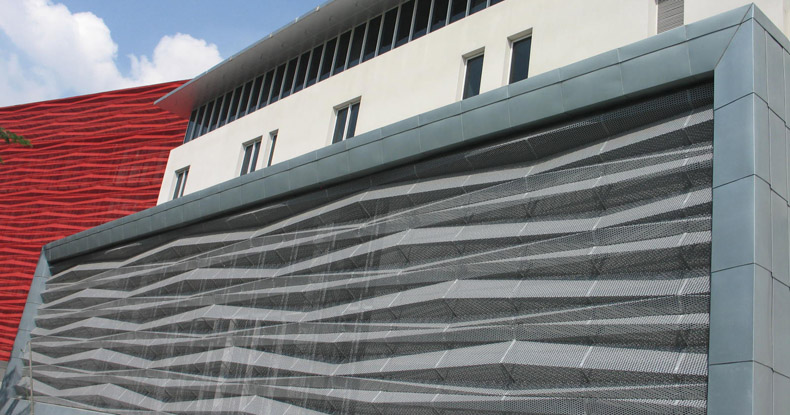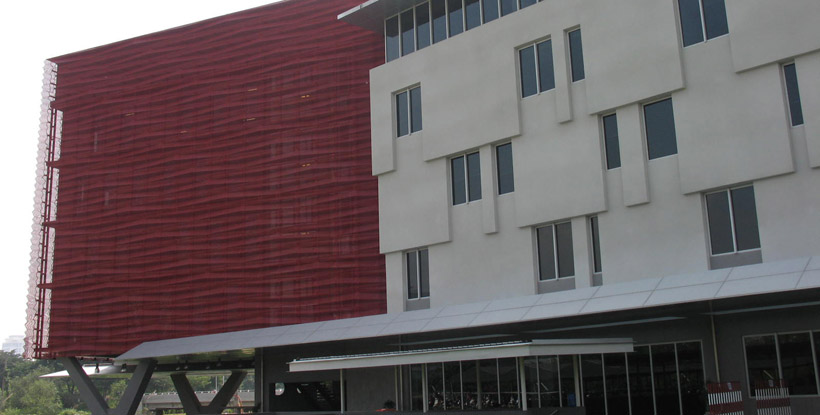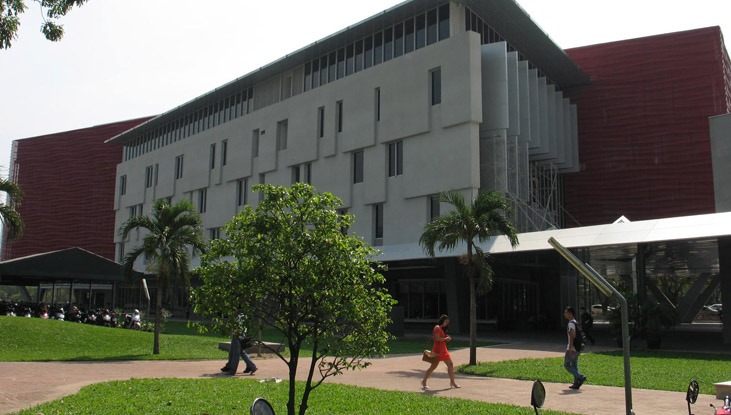 RMIT University Vietnam
Location:
Ho Chi Minh, , Vietnam
Architect/Specifier:
Pentago SPOWERS International
The Royal Melbourne Institute of Technology (RMIT) University Vietnam is an Australian-based University operating in Vietnam on two separate campuses. The bold new Academic Building 2 (AB2) is the most recent addition to their Ho Chi Minh campus.

Over 1000 people from around the world, including designers, architects, engineers, construction workers took part in this project. With more than a million man hours for design and construction totaling 5 years, Neil Martin, the Director of Property Services at RMIT says, "The design teams have done a great job articulating the vision for Academic Building 2, which a highly motivated project team have taken up and tirelessly driven to completion."

Designed in line with Australian five-star 'Green Building' standards, the 6-level structure includes: new classrooms, lecture theaters, communal study spaces and basement parking. Clad in an origami like metal, AB2 is punctuated by bold red outcroppings flanking either side of the structure. This custom Rainscreen façade, by Hunter Douglas Contract, provides visual interest while maintaining ventilation and thermal insulation.

RMIT University Vietnam President Professor Joyce Kirk says "It is a really remarkable building, and I feel it very much represents RMIT University's commitment to Vietnam and to being a global institution."

The RMIT is runner-up in the Hunter Douglas 2012 Project of the Year Contest.
Please select desired state.
Thank you for your information. We will be in touch with you shortly.
There was an issue with saving your request, please try again.