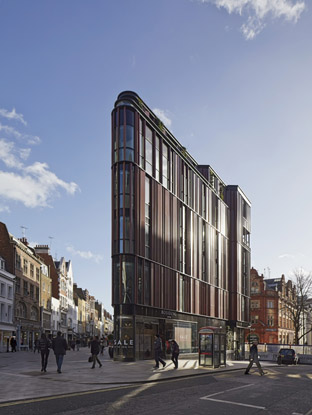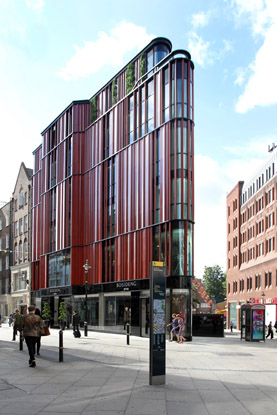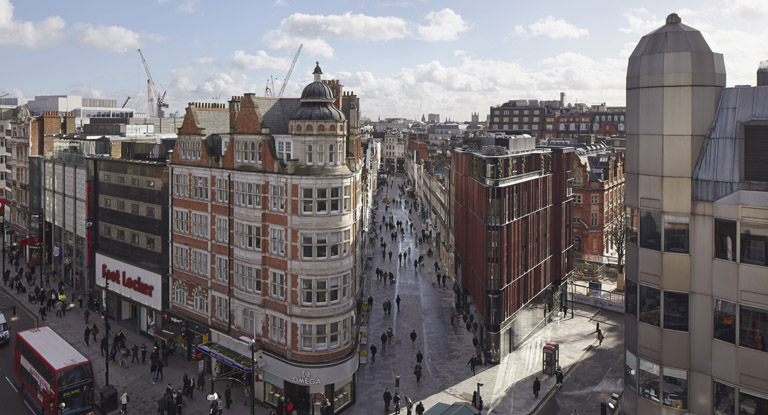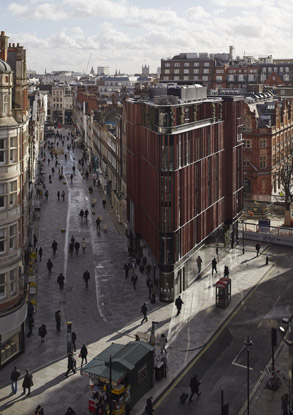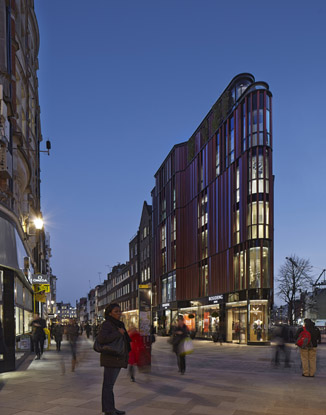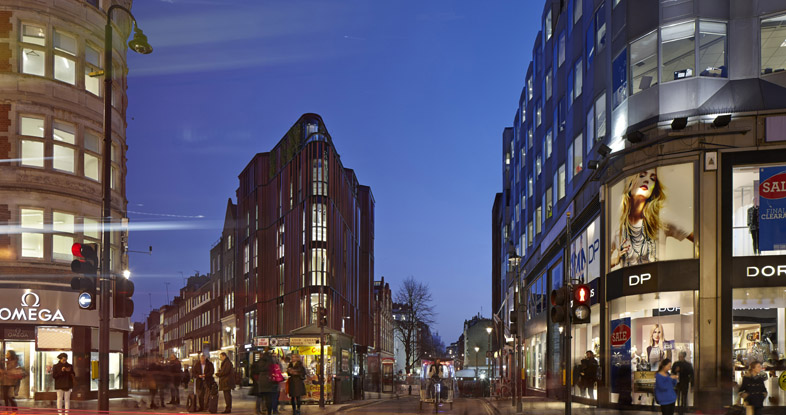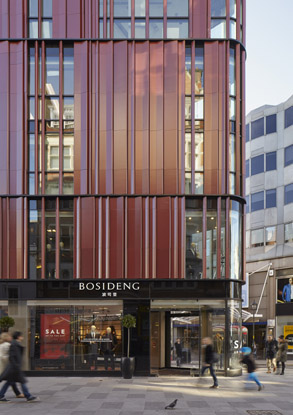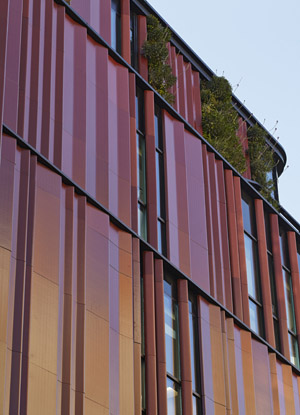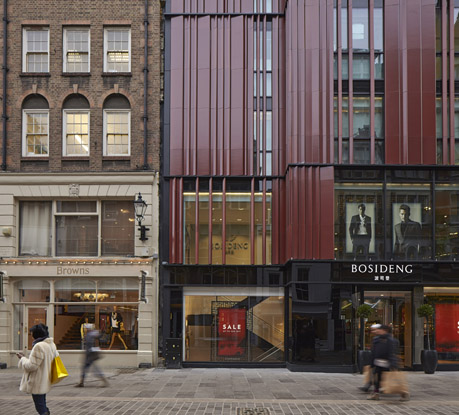 South Molton Street Building
Location:
London, , United Kingdom
Architect/Specifier:
DSDHA Architects, London
It has already been likened to the Flat Iron Building of London, a red spine of a book, or a "burgundy tongue in the beak of a fantasy bird" – the new residential and office building is a bold architectural design that triggers a wave of different associations. The impressive building dominates the open space in front of it and acts as a landmark that helps people find their way around. Alongside the unconventional shape, the design of the façade is particularly striking,comprising vertically arranged, pillar-shaped ceramic elements. The unusual shapes and the special color of the glazed panels were specially developed by NBK for this project, which – despite its exceptional originality – blends harmoniously into its surroundings.
Please select desired state.
Thank you for your information. We will be in touch with you shortly.
There was an issue with saving your request, please try again.