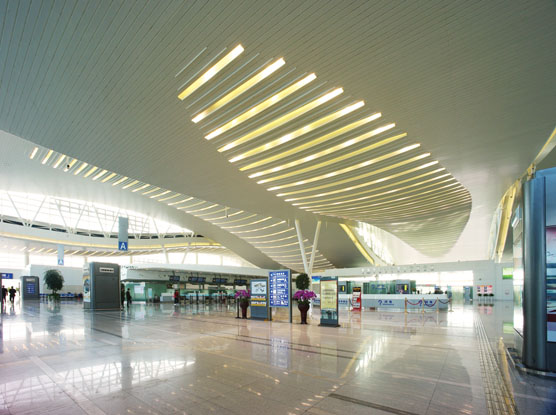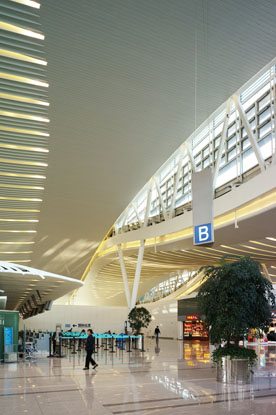 Hangzhou Xiaoshan Airport - Phase 2
Location:
Hangzhou, Zhejiang, , China
Architect/Specifier:
The interior design of Hangzhou Xiaoshan Airport stresses the expression of Hangzhou's historical and cultural essence, as well as the new look of this modern city. Inspired by Hangzhou's silk culture, the ceiling of the new terminal's hall of departure features the Luxalon® 180B Linear ceiling, of which, the soft and gentle lines highlight the refreshing, sleek, exquisite and elegant beauty of South China.
Please select desired state.
Thank you for your information. We will be in touch with you shortly.
There was an issue with saving your request, please try again.