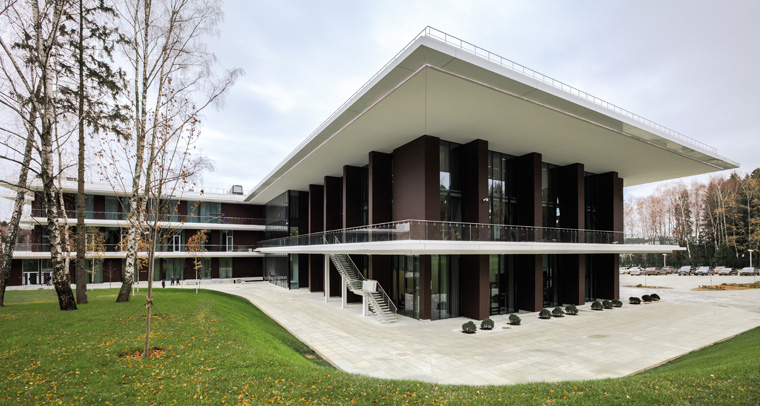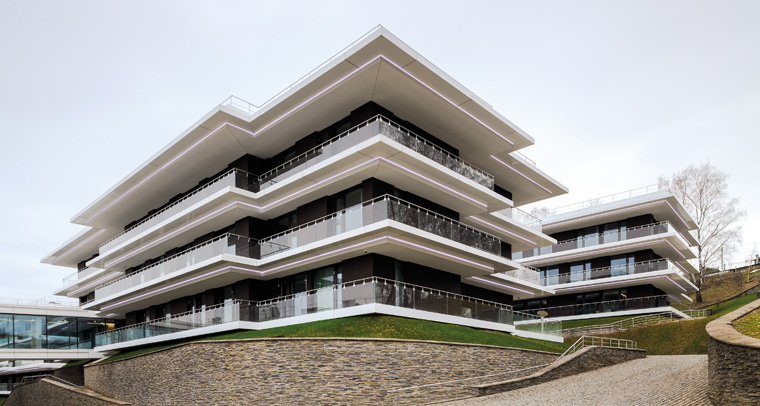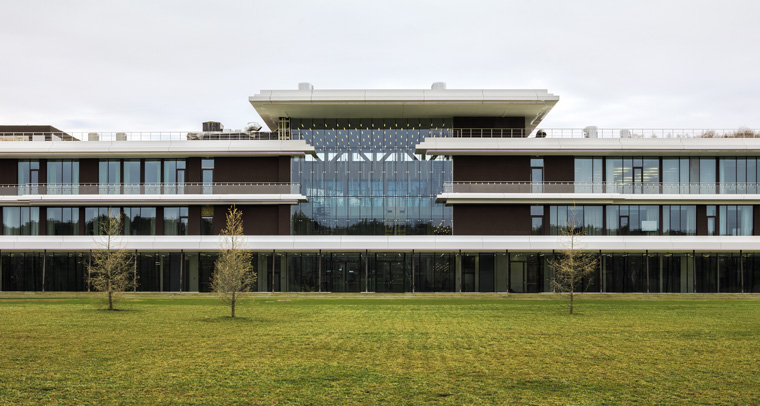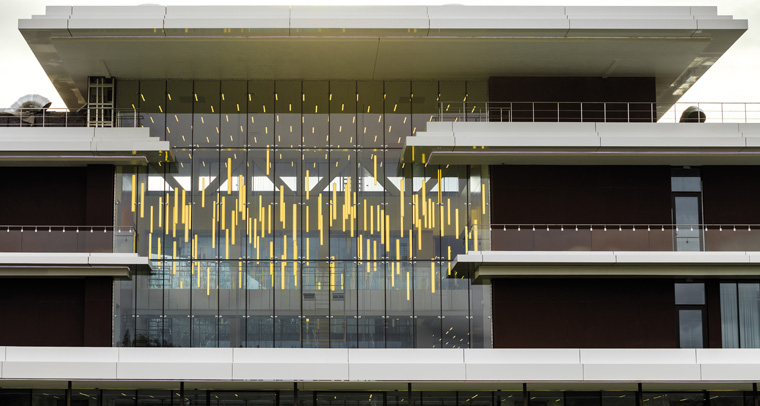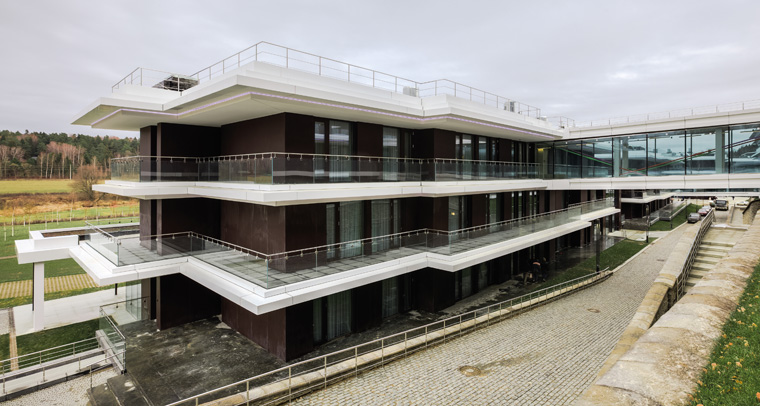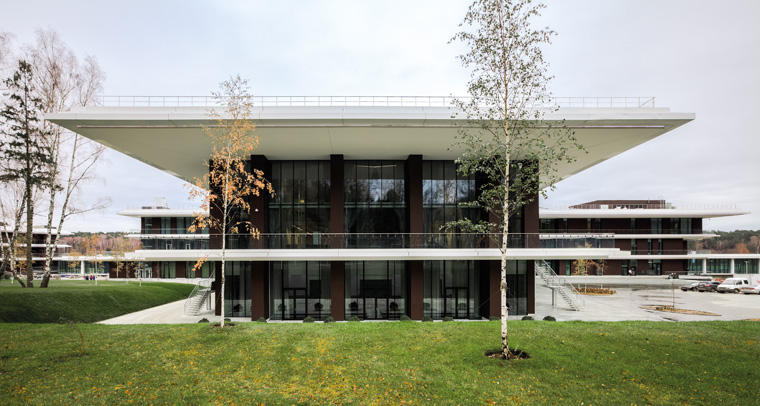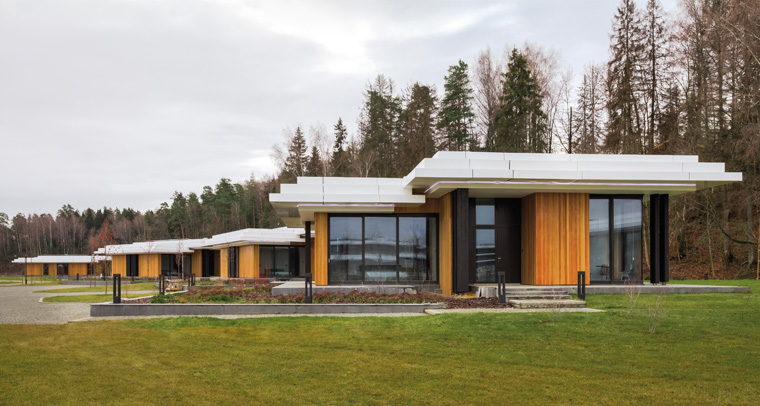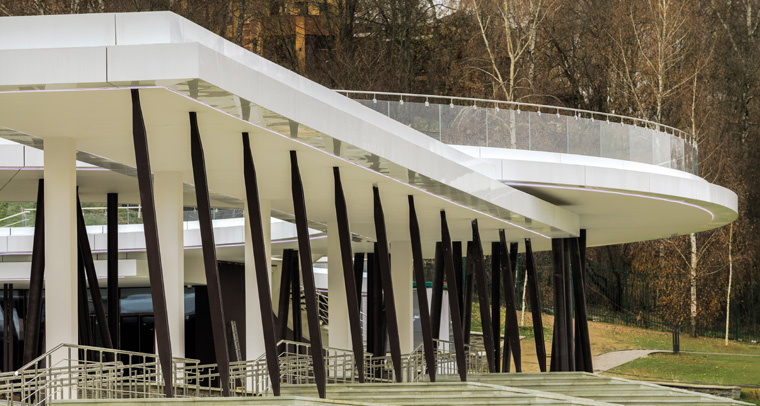 Sberbank of Russia
Location:
Moscow, , Russian Federation
Architect/Specifier:
Architect of the project is Erick van Egeraat. The University is located in a very ecological region. From the South the University is surrounded by the forest, from the North - by Istra river. There are academic buildings and conference rooms, dormitories, apartments for professors and permanent housing for teachers, clubs and sports facilities on the territory of the Corporate University with a total area of 37,000 m2. The University will conduct seminars and corporate training for company employees (about 250 000 employees) in order to enhance their skills and matching the corporate standards of the largest bank in Russia.

The most important technical requirements for choosing the materials are high level of energy efficiency and short construction period. The complex is fully equipped with energy-saving technologies. Even design tools made of QuadroClad™ follow the idea of eco environment.
Please select desired state.
Thank you for your information. We will be in touch with you shortly.
There was an issue with saving your request, please try again.