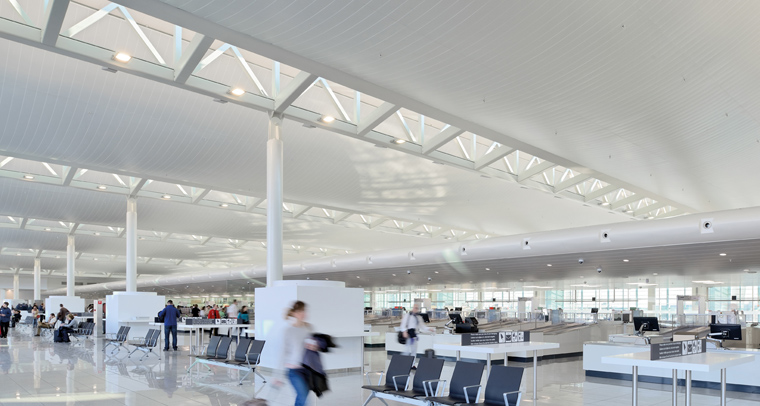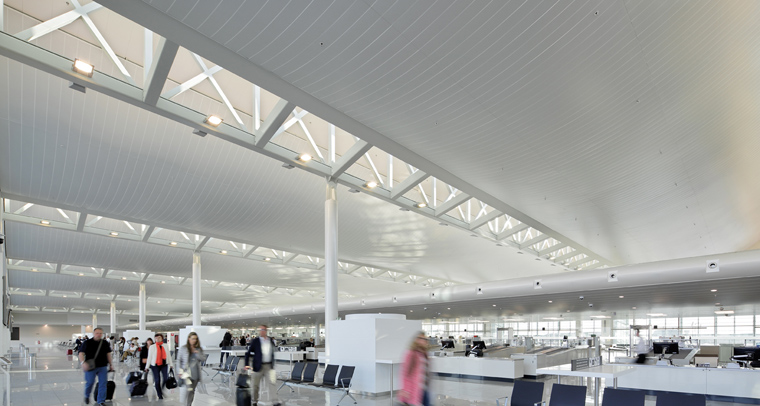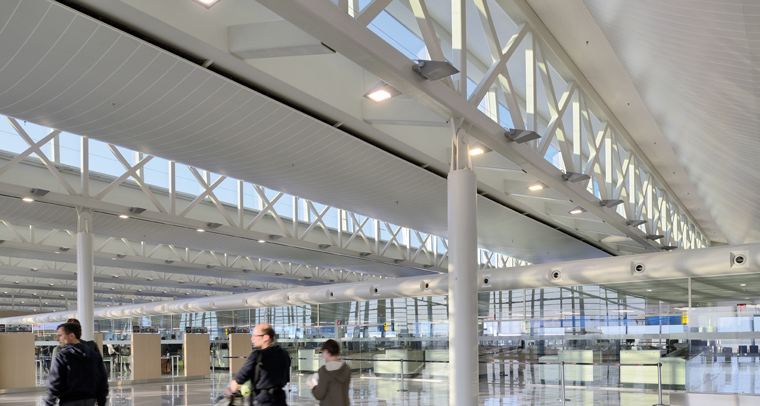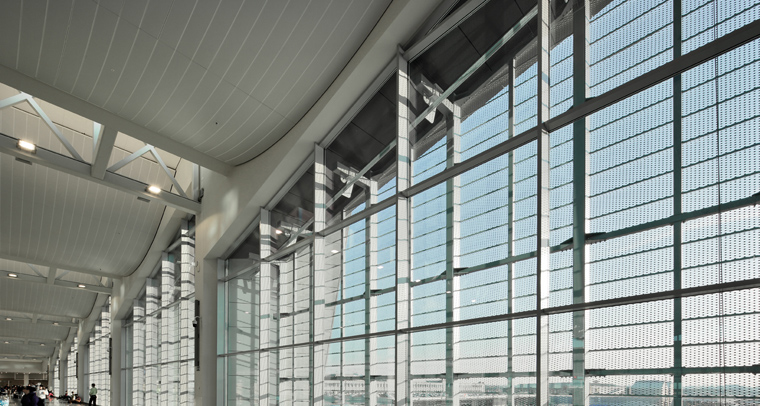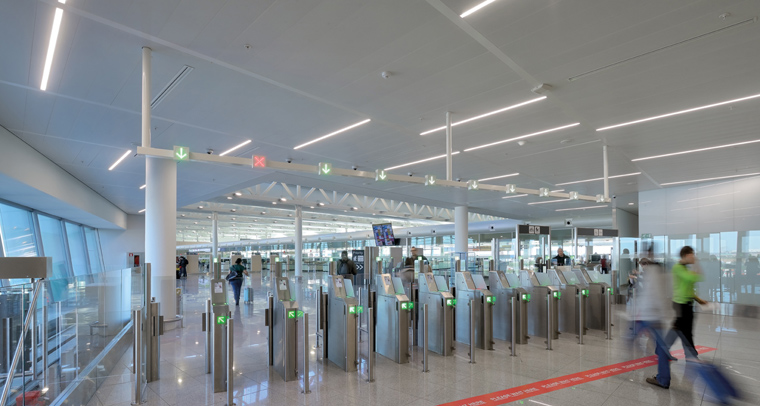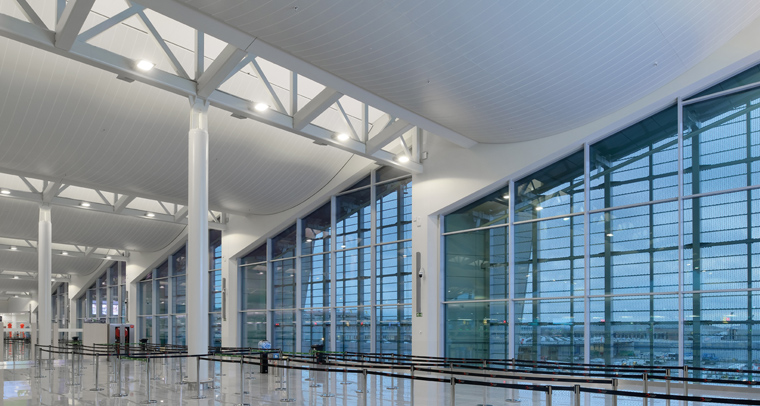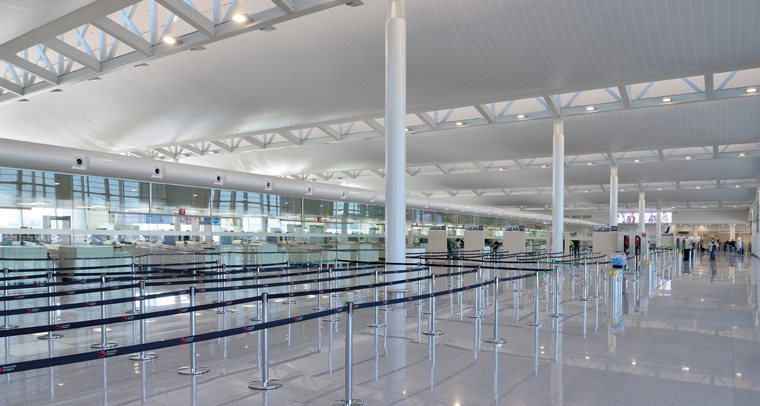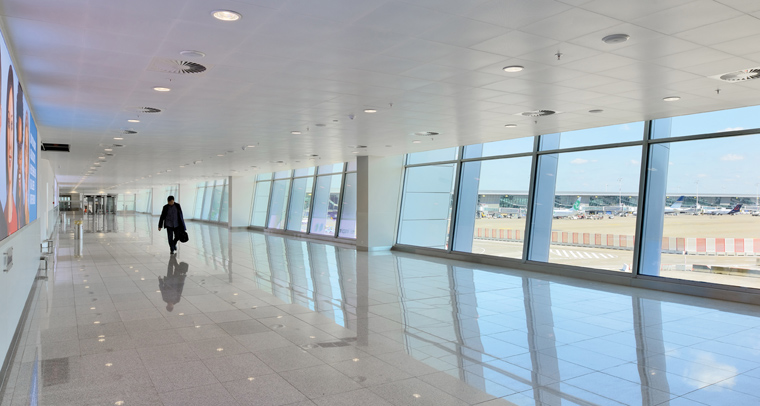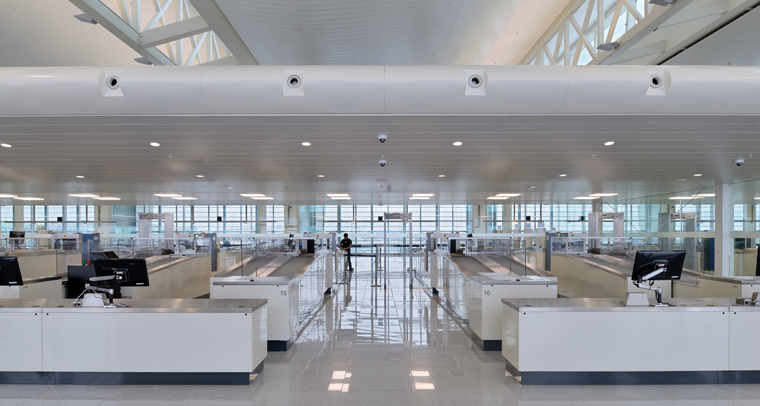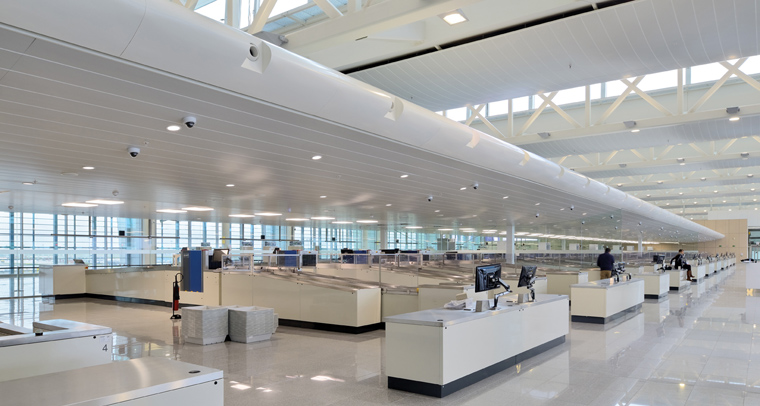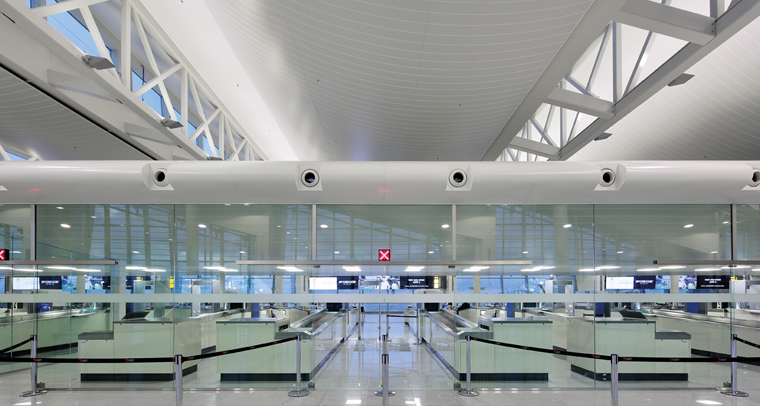 Brussels Airport Connector
Location:
, , Belgium
Architect/Specifier:
Joint Venture CTHM (Chapman Taylor – Buro Happold – MOSS)
Connector is a modern, state-of-the art building in the heart of the airport. Literally a connecting building it is also an architectural bridge between two different zeitgeists and styles. Connector itself is contemporary, open, low-energy building with an eye to the future.

Connector is the building which links the passenger terminal to Pier A above-ground: it allows passengers to walk straight from the check-in desk to their gate in pier A. In the opposite direction, the building provides the arriving passenger with a smooth and agreeable passage to the baggage reclaim hall and the exit.

One of Connector's immediately striking features is the saw-tooth roof. Apart from aesthetic and technical considerations, this saw-tooth structure of the roof has the advantage of letting in more natural light, thus creating a pleasant environment as well as being energy-efficient.

With 25 screening lanes in Connector, Brussels Airport not only has the biggest screening platform in Europe, it is also the first airport to apply remote screening on a larger scale.

A striking feature here is the 'wing', an architectural feat that screens off various technical elements.
Please select desired state.
Thank you for your information. We will be in touch with you shortly.
There was an issue with saving your request, please try again.