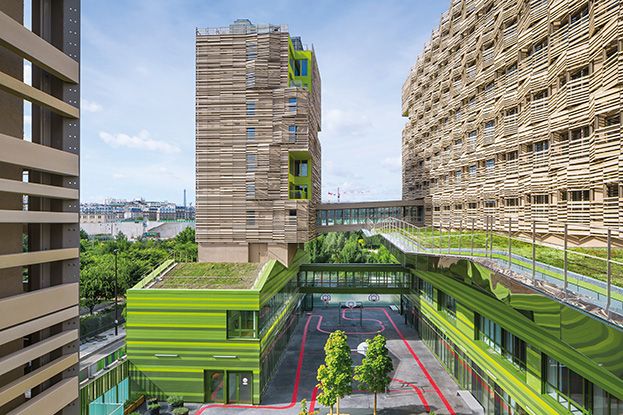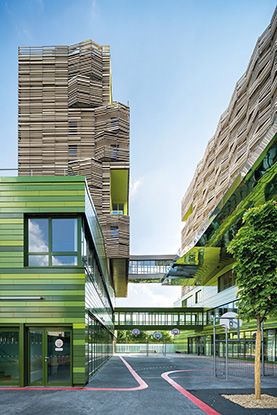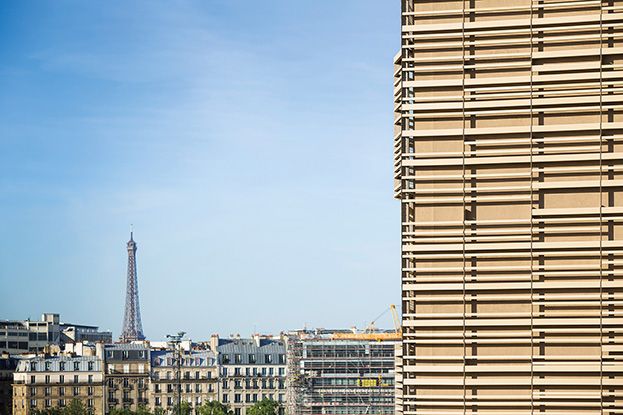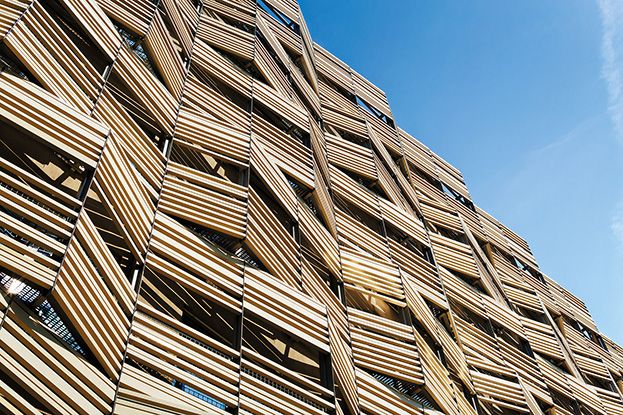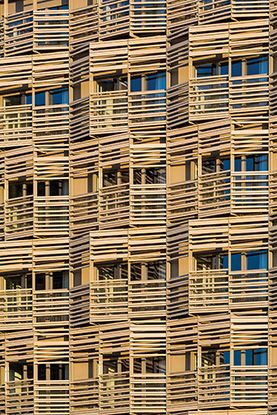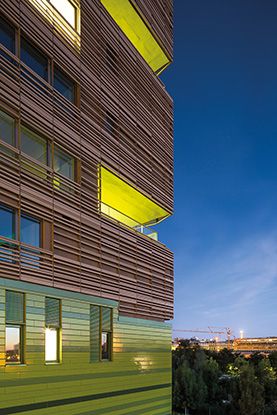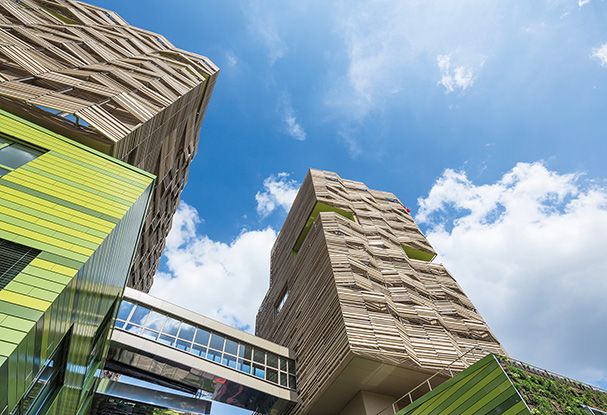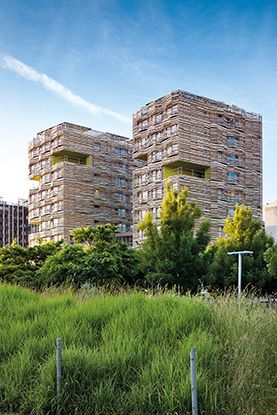 ZAC Chalbre
Location:
Parijs, , France
Architect/Specifier:
Atelier' Phileas
A functional mix

In the 17th arrondissement of Paris, the architects at Atelier Philéas have designed an educational complex that is distinguished by both its design and functionality. The centrepiece of this ambitious urban planning project, which aims to give the district a visually striking, sustainable, contemporary and high-quality makeover, sets standards in urban development and fulfils the very highest ecological and energy-saving demands. Equipped with a 500-square-metre, roofmounted photovoltaic system, geothermal heat exchanger and roof and wall greening, this sustainable educational complex almost meets passive house standard requirements. One of the most outstanding architectural features is undoubtedly the functional mix: regularity and uniqueness, individuality and community, surface and depth. Brown, earth-coloured towers, which look out over the complex like guard posts, rise out of the semibasements clad in vivid green.

The façades consisting of TERRART® Baguettes resemble branches or bamboo latticework. Their open, sometimes outwardcurving arrangement not only allows light and air to penetrate the interior, but also ensures that they provide excellent protection against sunlight in front of the openings. The compact yet airy cladding, which is both warming and allows the sunlight through, does not obscure the view outside. "Great views and sunshine for everyone, wherever they are" – this goal set by the architects can be clearly seen throughout the complex, not just in the façades
As seen in:
Please select desired state.
Thank you for your information. We will be in touch with you shortly.
There was an issue with saving your request, please try again.