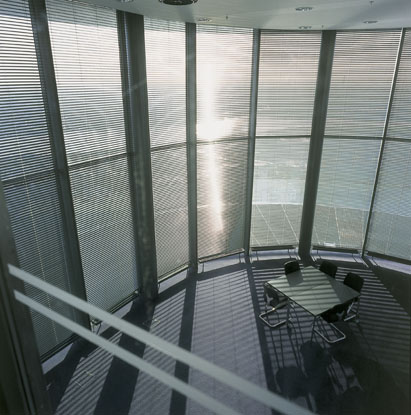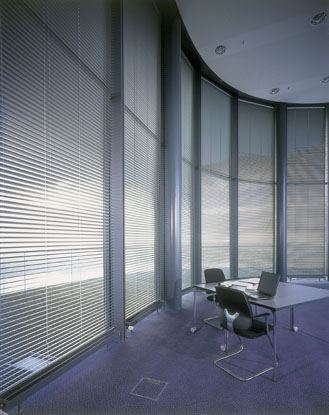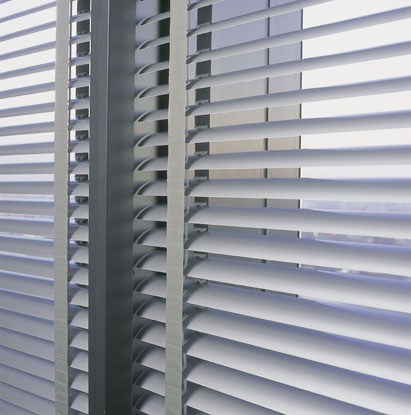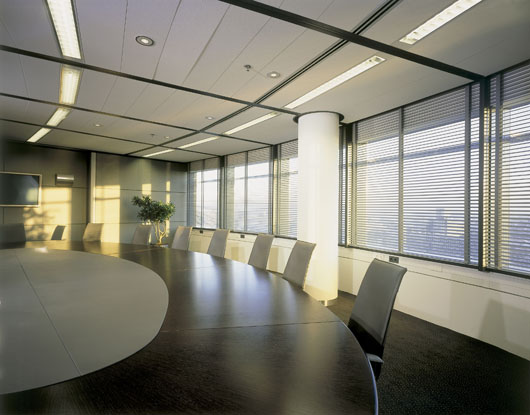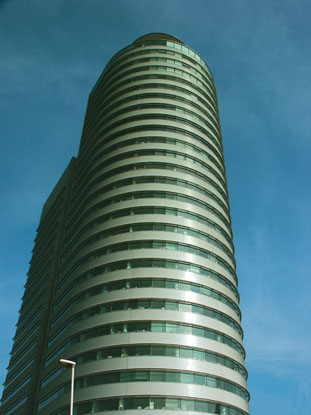 World Port Center
Location:
Rotterdam, , Netherlands
Architect/Specifier:
Foster and Partners, London
Featured Products:
Venetian Blinds
The World Port Center in Rotterdam, Netherlands, offers a great example of the excellent work for which Pritzker-winning architect Sir Norman Foster has become known. Standing on the waterfront of one of the world's largest ports, the tower has earned wide-ranging compliments for its sleek shape, subtle details, high-quality interiors, and occupant-friendly features.

The building's appeal relies almost exclusively on superior craftsmanship and effective design, largely ignoring attention-grabbing architectural devices. Its "asymmetric twin tower configuration" and "curved form," for example, won the building a construction award that cited such practical advantages as thermal efficiency and maximized interior space, in addition to its dramatic exterior appearance.

Aluminum horizontal blinds from Hunter Douglas contribute not only to the building's look, but also enhance its energy performance. The 1500 adjustable blinds feature streamlined headrails that integrate into the mullions. The slats have an anodized aluminum finish that gives a uniform, modern appearance, while also delivering a 0.43 shading coefficient with double-glazed glass.

As home to offices that make Rotterdam's port function, Foster and Partners' approach produced a building that fits its role perfectly. It's not as (literally) literally flashy as the nearby KPN building by Renzo Piano, with its LED-animated façade. (Although the World Port Center does have a single blue beacon that spells out "WPC" in Morse code.) Nor is it as immediately striking as Ben van Berkel's iconic Erasmusbrug (Swan Bridge). Yet the straightforward, effectual design of the World Port Center makes it a perfect gateway to Europe's busiest marine thoroughfares.
Please select desired state.
Thank you for your information. We will be in touch with you shortly.
There was an issue with saving your request, please try again.