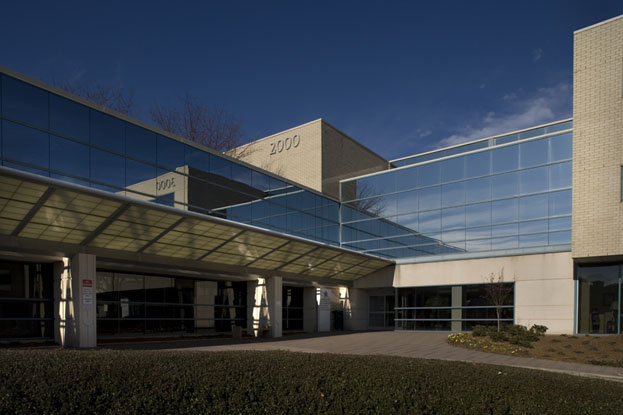 © Mark Bealer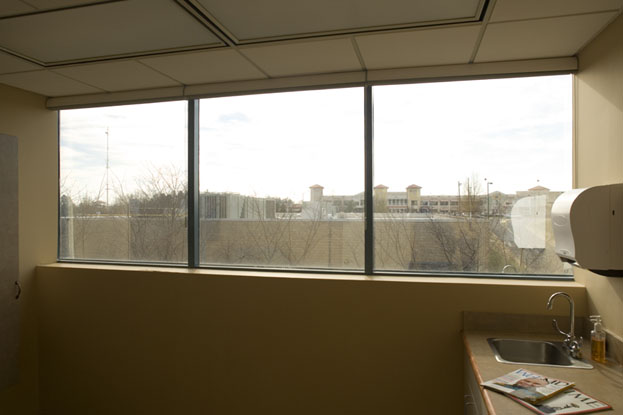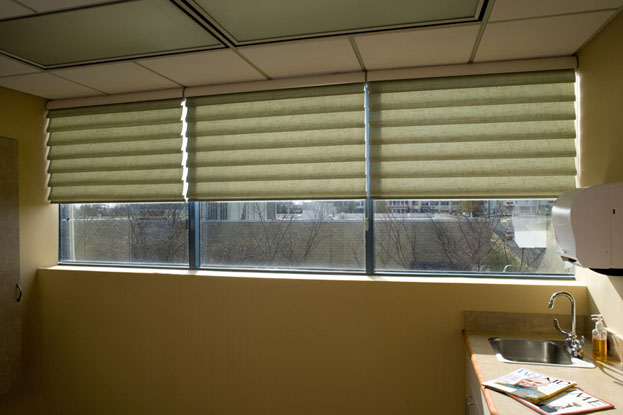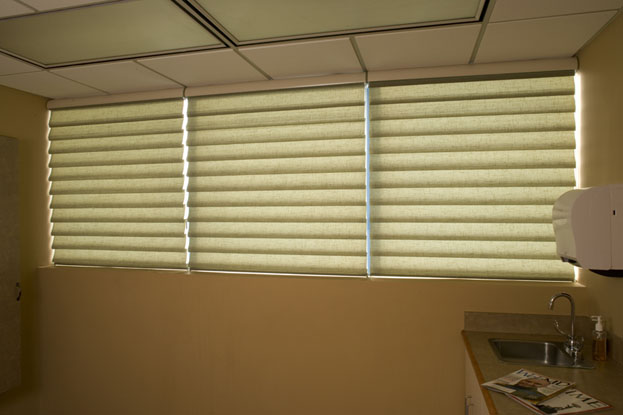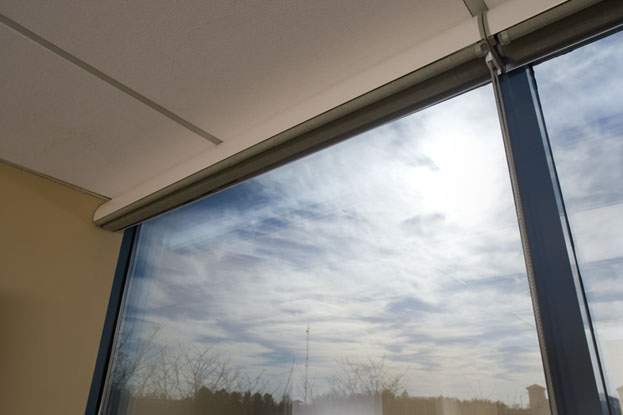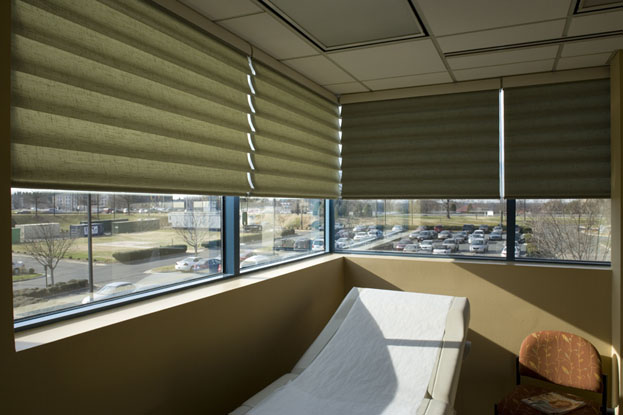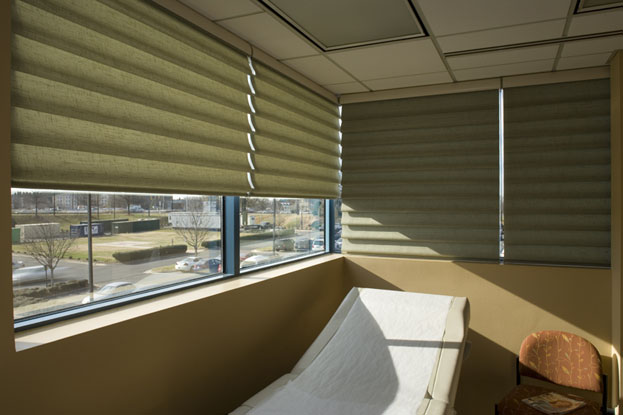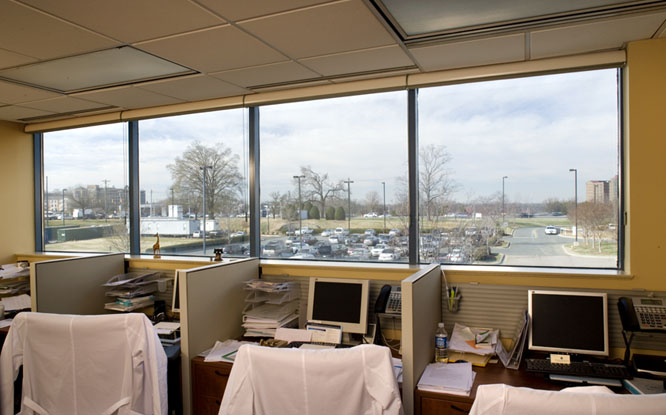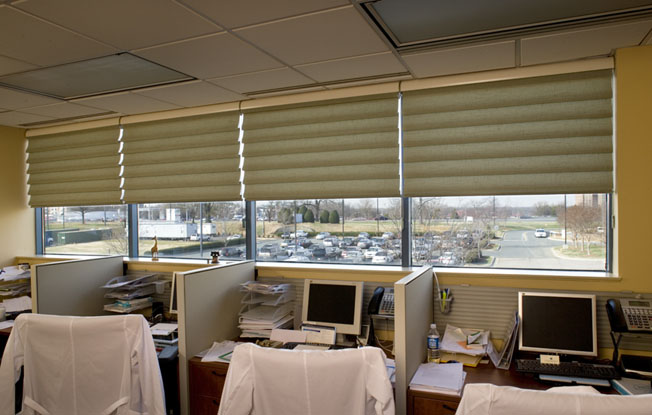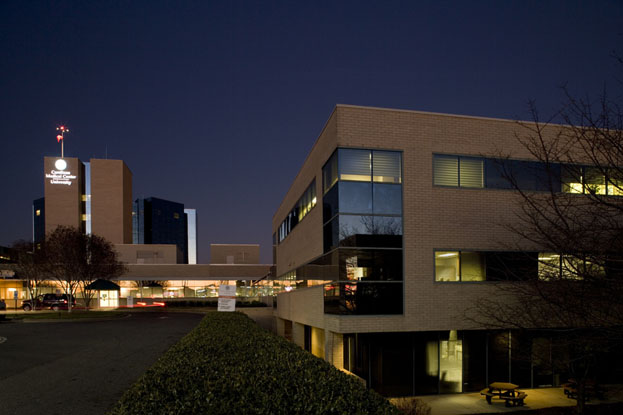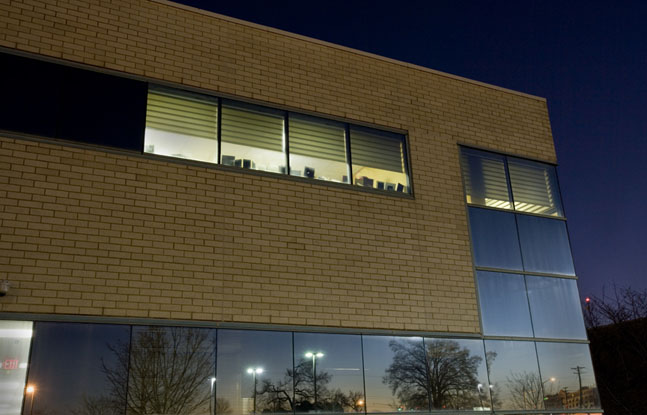 Greater Carolinas Women's Ctr.
Location:
Raleigh, North Carolina, United States
Architect/Specifier:
Brasfield & Gorrie
The Greater Carolinas Women's Center is part of the University Hospital in Charlotte, NC. The hospital is one of the busiest in this rapidly growing area. Focused on the large population of women in child-bearing years, the 36,000-square-foot facility includes labor, delivery, recovery, and postpartum rooms, as well as observation beds and a neonatal nursery.

When designing the patient rooms, architects balanced the need for medical facilities with the amenities needed to ensure comfort. Research shows that among other factors, providing a welcoming, home-like atmosphere with ample daylight (and control of that light) is one of the best ways to put patients at ease.

To meet this need, the client selected Vignette FR window shadings in Spanish Moss throughout the building, according to dealer Garrett Garland of The Blind Man in Charlotte, NC. The durable, easy-to-use shades help establish a residential feel with curving fabric folds reminiscent of roman shades. The Vignette FR window shadings also provide excellent light control, eliminating glare while bathing rooms in soft, filtered light.
Please select desired state.
Thank you for your information. We will be in touch with you shortly.
There was an issue with saving your request, please try again.