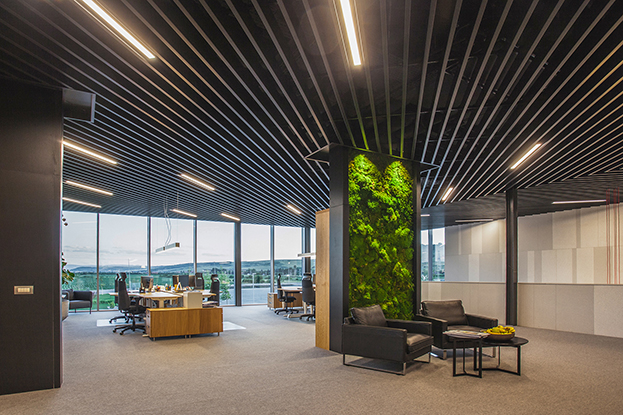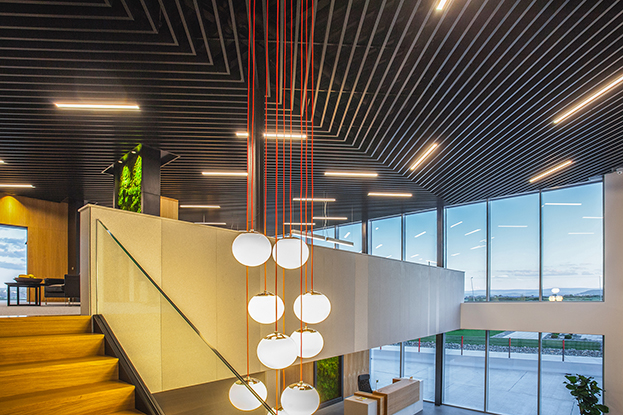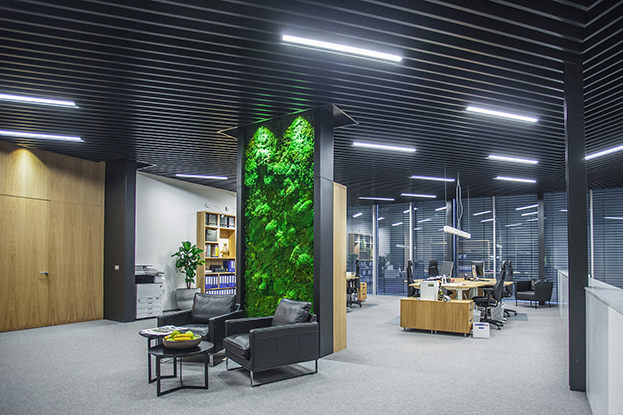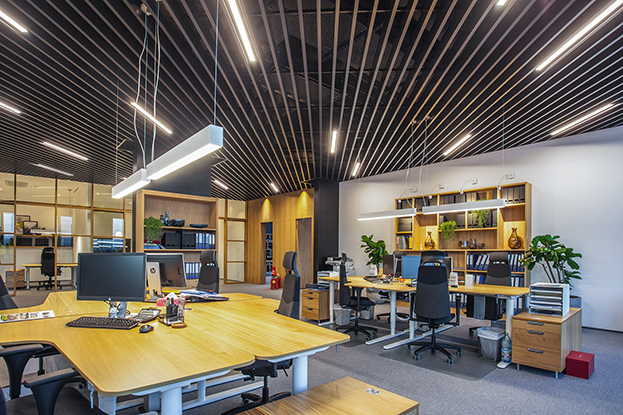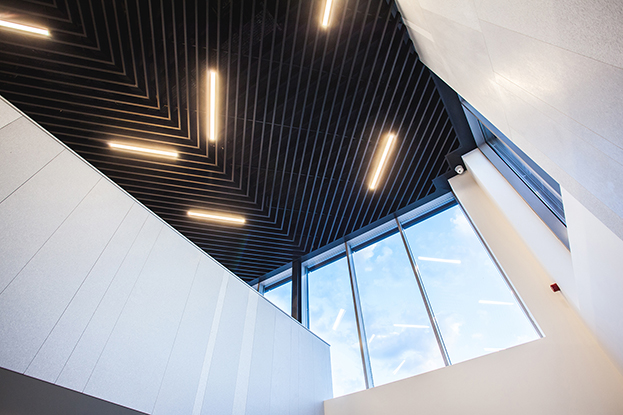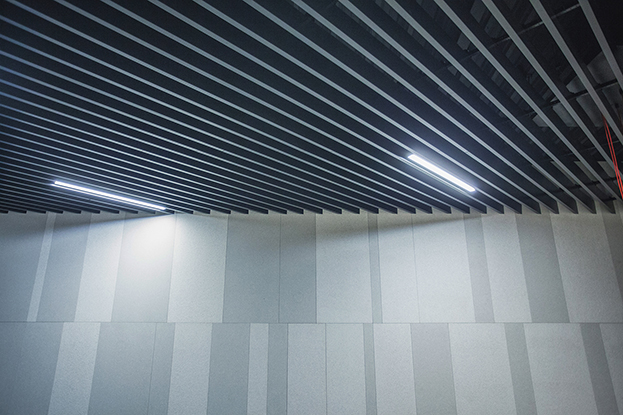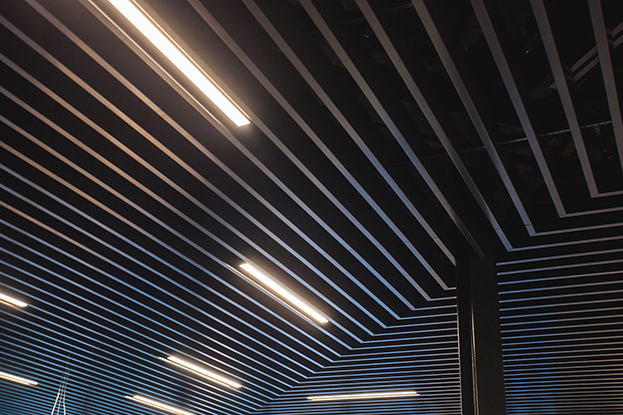 Ecolor is a Swedish company that manufactures furniture, mostly for Ikea.
Inspired by the Nordic spirit, the design guidelines belong to the realm of minimalism, being simple and clean. The used chromatic palette is predominantly cold, varying from gray to anthracite and goes up to black. Everything is warmed by the presence of golden oak wood, used for wall cladding, interior compartment and furniture. Using the vegetal wall along with red decorative elements creates the color accents of space.

The combination light gray stone cladding, with golden oak planks, gray carpet and anthracite gray baffle celling creates a perfect contrast between warm and cold.

Through the diagonal arrangement of the baffles the ceiling becomes the most vibrant element of the space, balancing the simplicity of the design.
As seen in:
Please select desired state.
Thank you for your information. We will be in touch with you shortly.
There was an issue with saving your request, please try again.